Waffle Weave Bath Towels Sewing Tutorial
This fabric was engineered to be great for absorbing water with its 54% linen content; and the 46% cotton to make it extra soft even on the first use.

​
Just 3 yards of IS010 Waffle Weave Fabric to make a set of 5 towels
This cloth is wider than our usual selection and will arrive at 84" wide. Once it is washed - the cloth will shrink to get that dimensional waffle texture.

Approximate shrinkage - the width of cloth shrinks 17% (weft of the fabric) and 28% on the length ( warp of the fabric). Shrinkage is based on a warm wash and low-heat dry.


SEWING INSTRUCTIONS
1. Cut the fabric according to the cutting layout below. You may find your pieces are really big, but the magic happens once you wash them and they shrink to size.

​

Prefer Bath sheets? Use this diagram:
​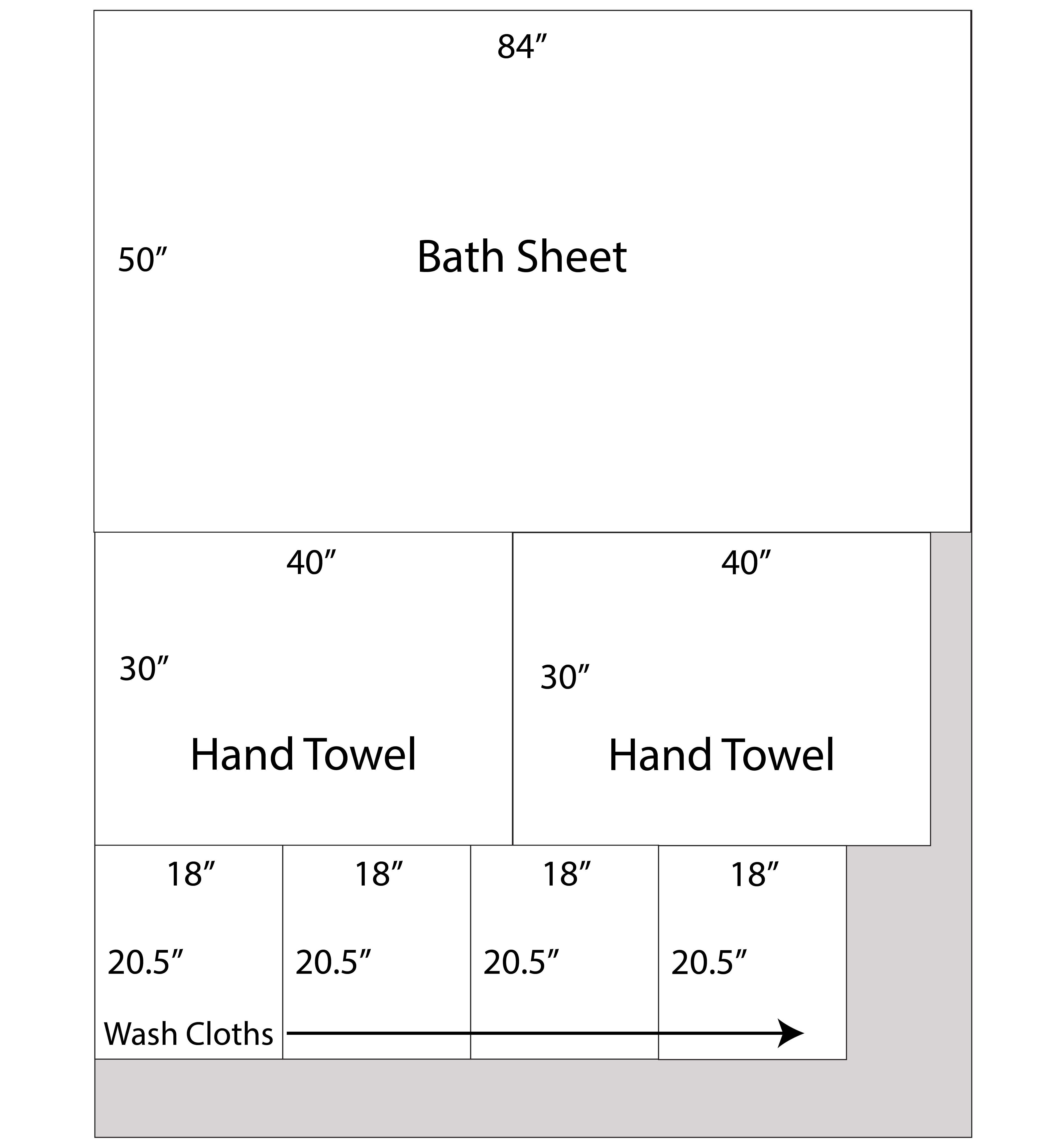 ​
2.. Starting with the longer sides, press the edges over ¾" twice.

​​
​​
​
3. Stitch close to the inner folded edge using a straight stitch in matching thread.

​
​
​
4. Fold the short edges over ¾" twice (just like in step 4). Stitch these close to the edges of the inner folds as before. This time make sure you backstitch at the start and end of your line of sewing to secure the corners.

​
​

5. Sew the hem on the hand towels and the washcloths using the same steps.

​
​

6. Throw them in the washer and drier. Done!

​
​​

​