Queen/King Bedspread in IS046 Margaux Fabric Sewing Tutorial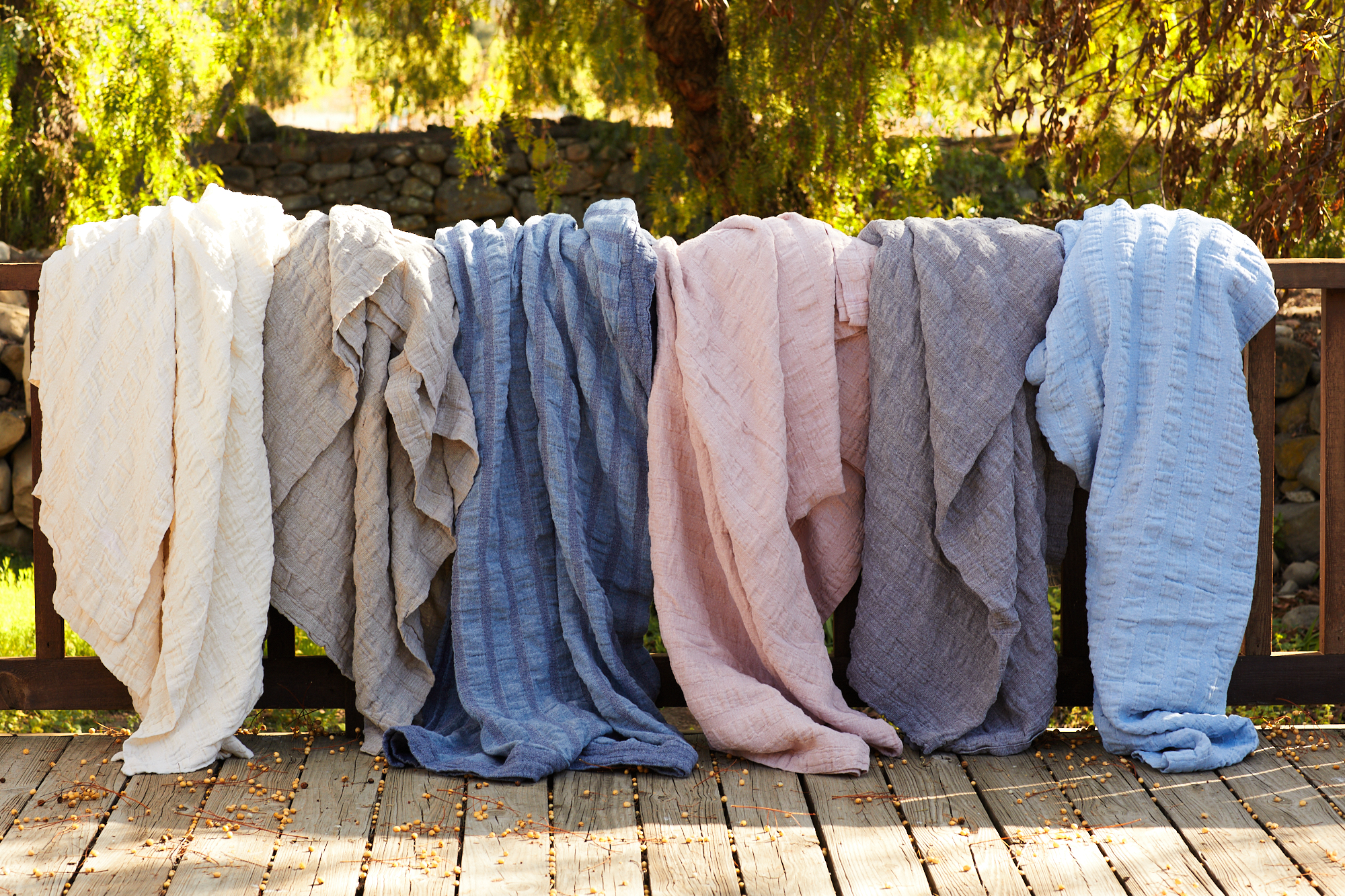 4 yards will make the bedspread for a queen size bed size 102 x 101 inches. The fabric is woven to be 114 inches wide so it will not need a seam in the middle.
To give it the volume the cloth needs to be a textured bedspread - the cloth is built to shrink. It will shrink approximately 8% on the width ( weft going selvage to selvage) of the cloth and 24% on the length ( warp of the cloth).
SEWING INSTRUCTIONS
1. Trim away the fringe from each selvedge. This will help us fold it over and hem in the next step. No need to cut your 4 yards of fabric :)
2. Fold your selvedges over 2 times, I used the width of the selvedge as my guide which is about ⅜". Sew close to the inner folded edge.
3. Then hem the top and bottom edges. Fold these sections up twice, about 1" each and sew close to the inner folded edge.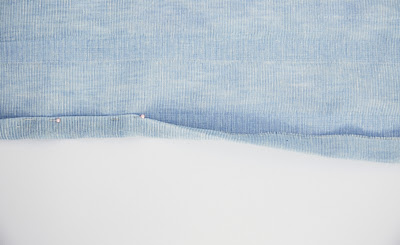 4. Throw the fabric in the washer and drier. And GET READY for the BEST PART! The cloth will come out of the drier as a luxurious, textured bedspread.