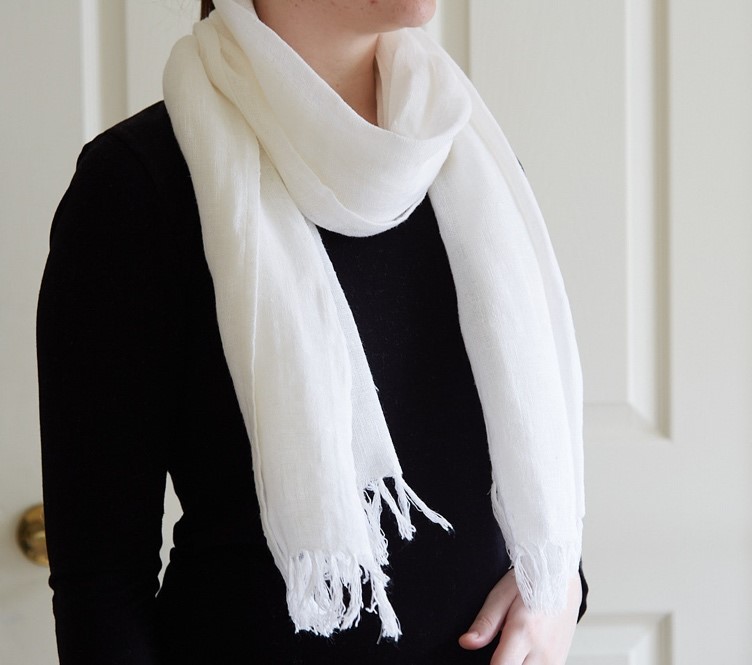 Take Care of Your Skin and Stay Comfortable Regardless of the Weather with the
Open Weave Shawl
2 Yards and about an hour of sewing will make 2 Shawls
YOU WILL NEED

- 2 yards of IL041 Open weave linen. For next to skin softness opt for the 'Premier' or 'Softened' Finish. We used Optic White.
- Matching thread
1. Find the middle of the width of the fabric (I folded the cloth in half - selvage to selvage) and pulled a thread down the middle of the entire length.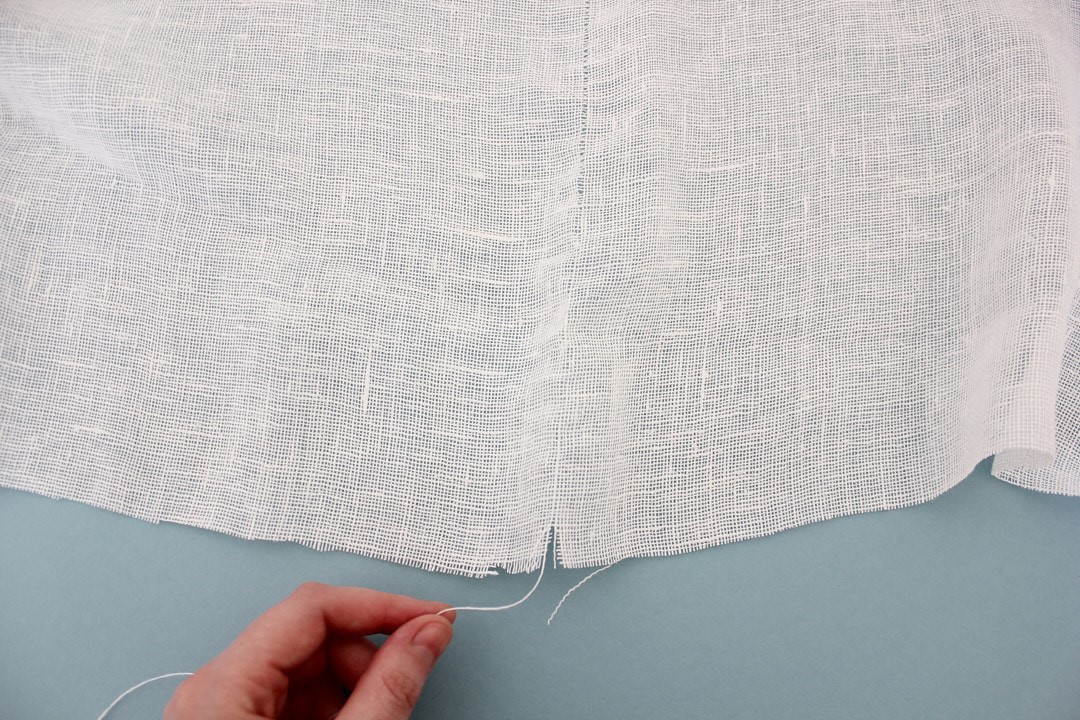 2. Cut down the middle where you pulled the thread and cut off the selvages.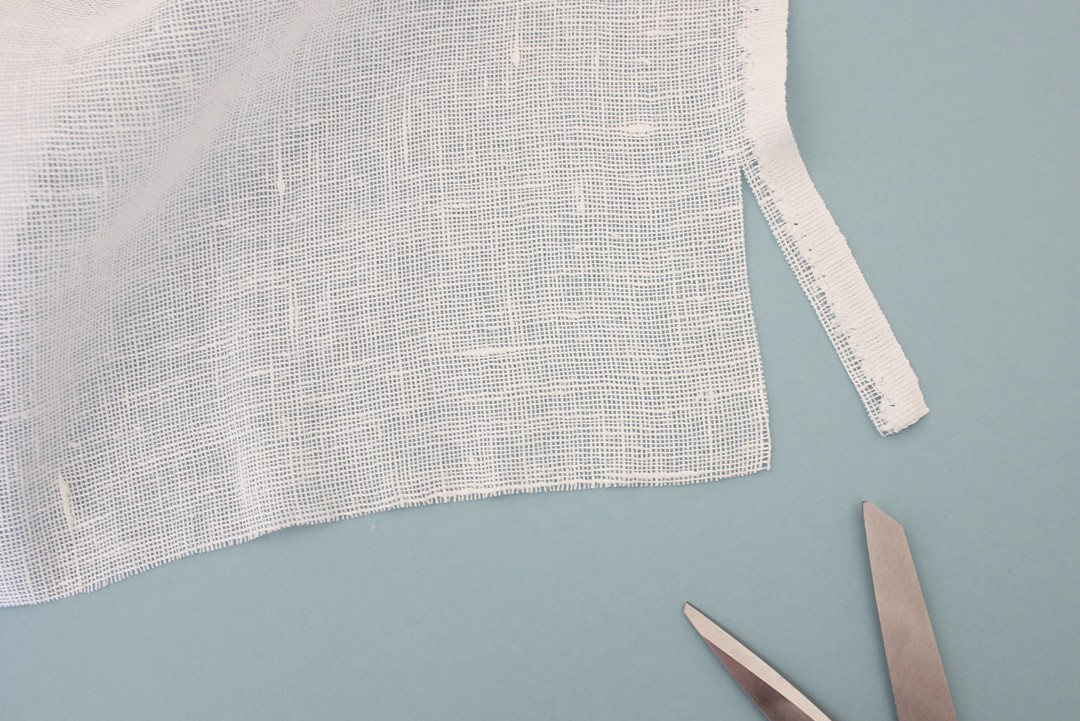 3. Sew a line 2" away from the bottom of both short edges. This will be the securing stitch for the fringe or tassels. If you want a small fringe just stitch 1" from the edge.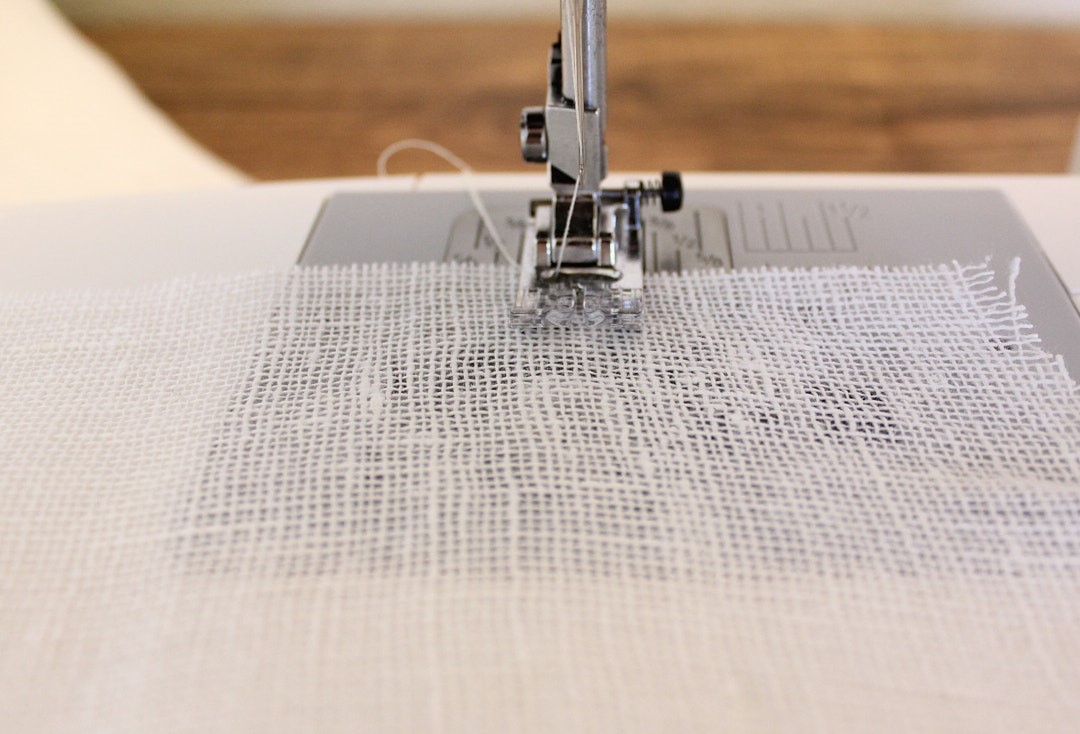 4. We need to hem the two long edges of the cloth - fold under ¼" or 3/8" inches twice (or whichever width of your hems you prefer)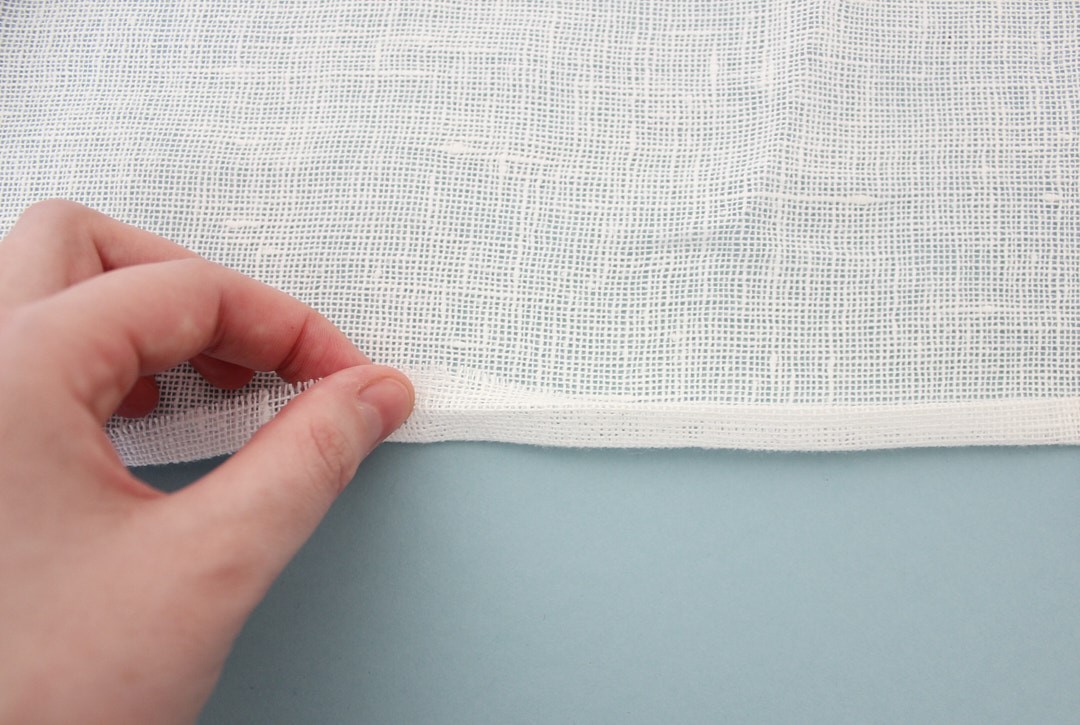 5. Secure the hems by stitching them close to the folded edge. Start and end your sewing 2" for tassels ( or 1" for fringe) away from the edges so we can make the tassels or fringe next.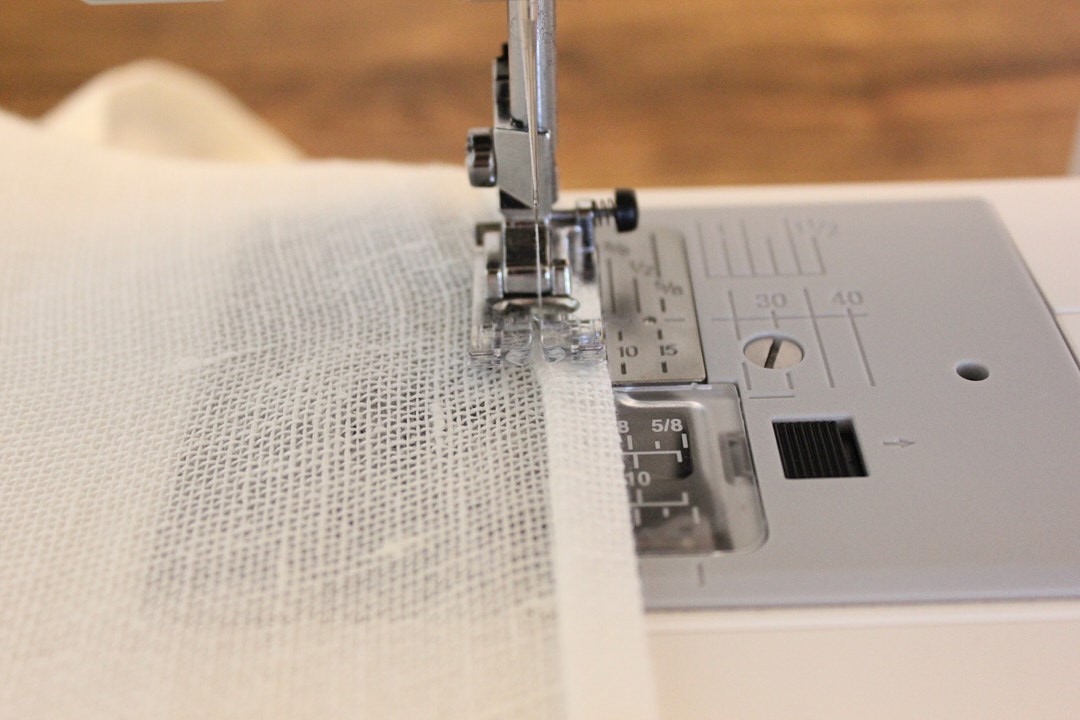 6. Pull away the threads parallel to your line of stitching you did in step 3. Do this up to the stitching line.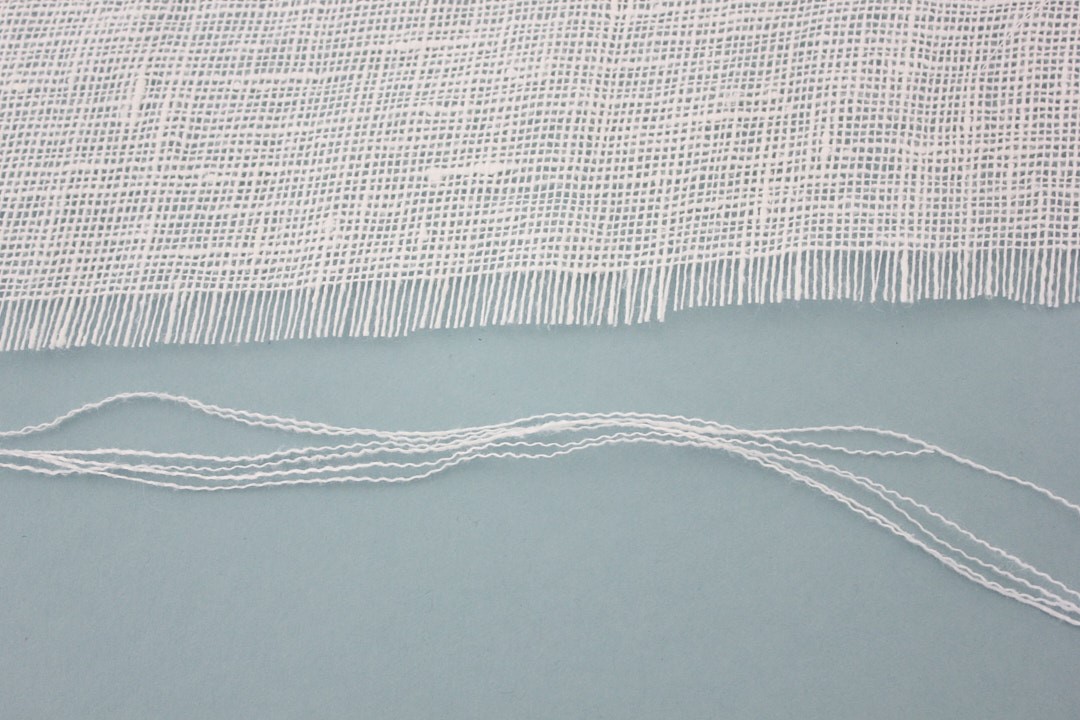 7. To Make the Tassels: Take 10-15 loose threads and bunch them up like a ponytail. Use the nearest thread to loop around the "ponytail" and tie a knot. Do 2 knots on each ponytail/tassel. (Tassel both sides of the shawl)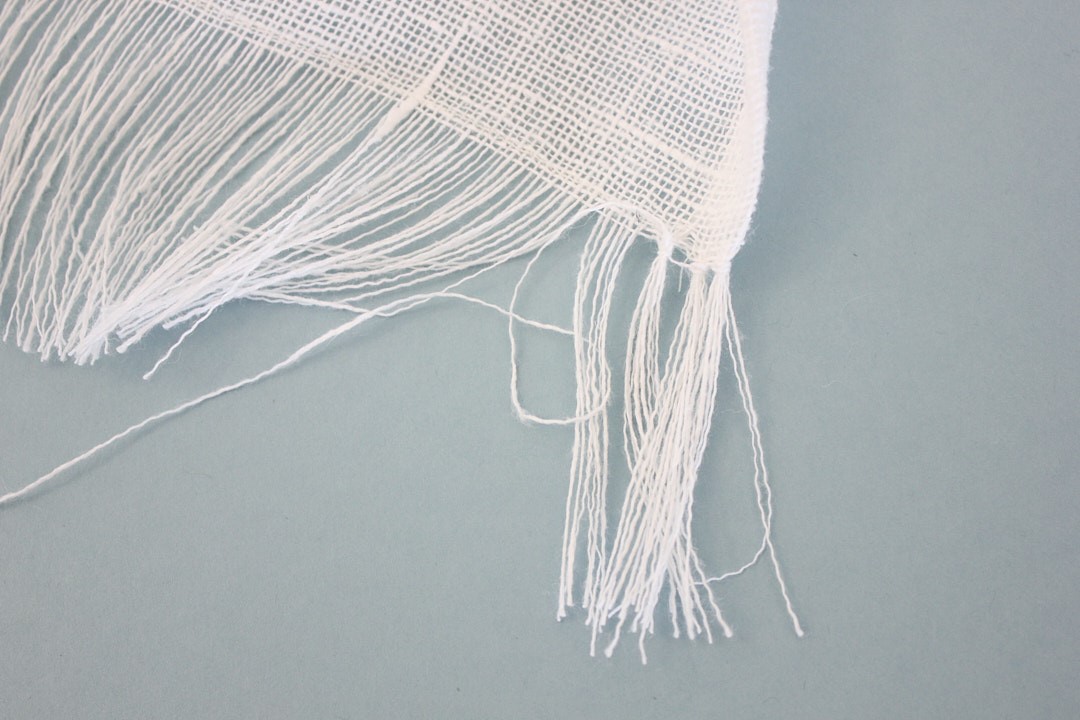 8. Throw in the wash - gentle cycle – cool/warm water. Dry on a delicate cycle with low heat ( iron should you like - the left one is was pressed and the right one was not)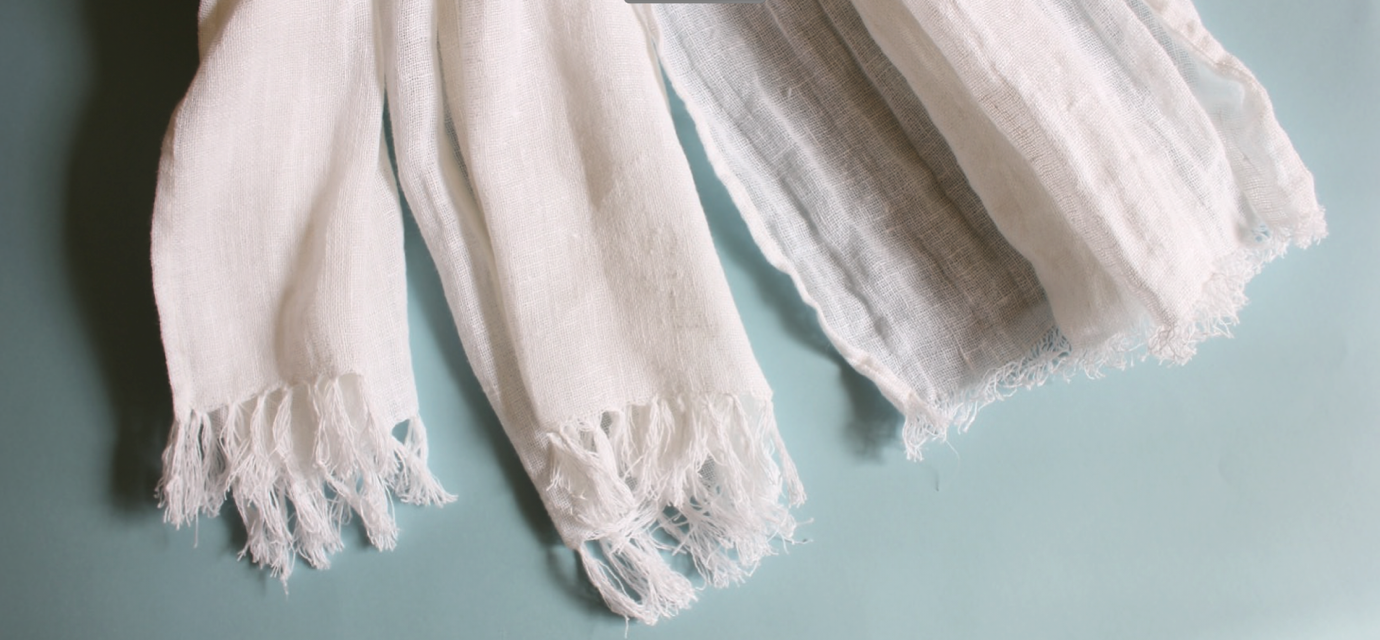 Your shawl is ready to be worn and face the day with you!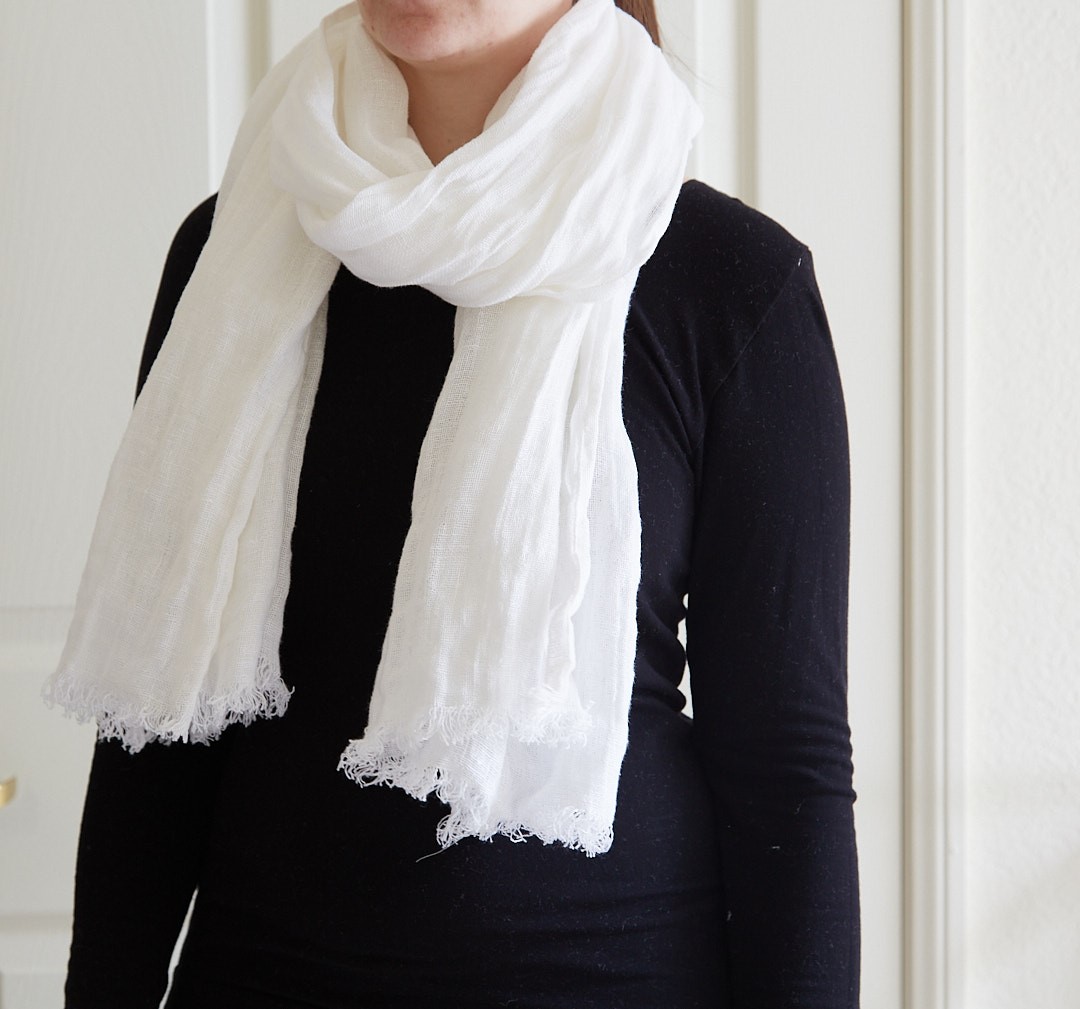 A couple pointers:
- if you are going for sun protection during the day - don't pick dark colors. They will absorb the heat leaving you hot while wearing the shawl.
- if you aren't in a tassel kind of mood, you can fringe, but make sure to run a securing stitch so the thread doesn't keep unraveling.
- 2 yards are just the right length for 2 shawls size 27"x70".