Take Care of Your Skin and Stay Comfortable Regardless of the Weather
Scarves, shawls and wraps have become my favorite accessories - use in the day to hide from sun-rays, stay warm at night, and enjoy sleeveless dresses without squirming that my arms aren't their 20 year old selves...

An oversized linen shawl can multitask along with me and the ever-changing temperatures.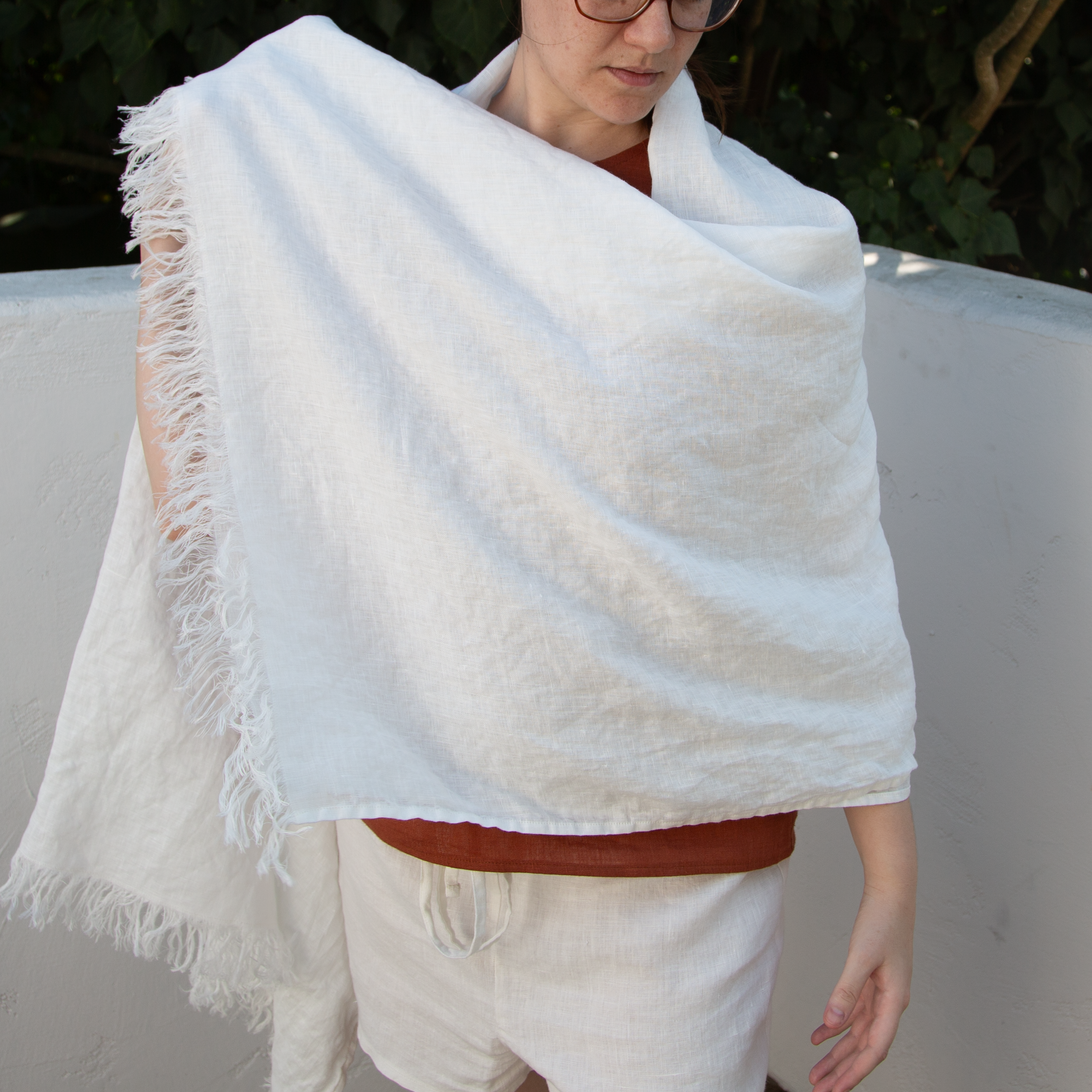 YOU WILL NEED
2 or 3 yards of IL030 100% linen fabric ( depending on your project)
Matching thread
SEWING INSTRUCTIONS
1. Trim away selvedges and cut your fabric down to your desired width and length, for the Small/Medium size shawl/wrap I cut the fabric to 52" wide by 72" and for the Medium/Large I simply trimmed the selvedges off the width and trimmed about 6" off my 3 yard length. (but you can leave it on if you'd like!)
for scarves and smaller shawls cut your fabric in half down the middle with your fabric folded with selvedge to selvedge.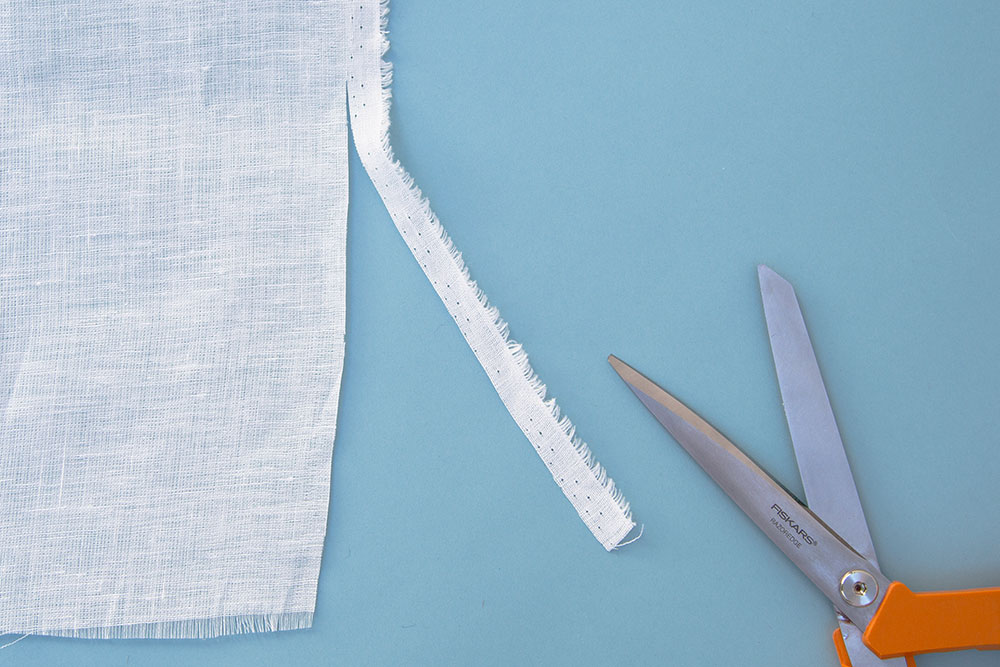 2. Sew a line of stitching 2" from each short edge of your fabric (along the weft or width of the fabric). This will be the length of our fringe and the line of stitching will stop the fringe from unravelling further than we want it to. Since you can't see my white stitching on the white fabric, I have illustrated my stitching line in pink.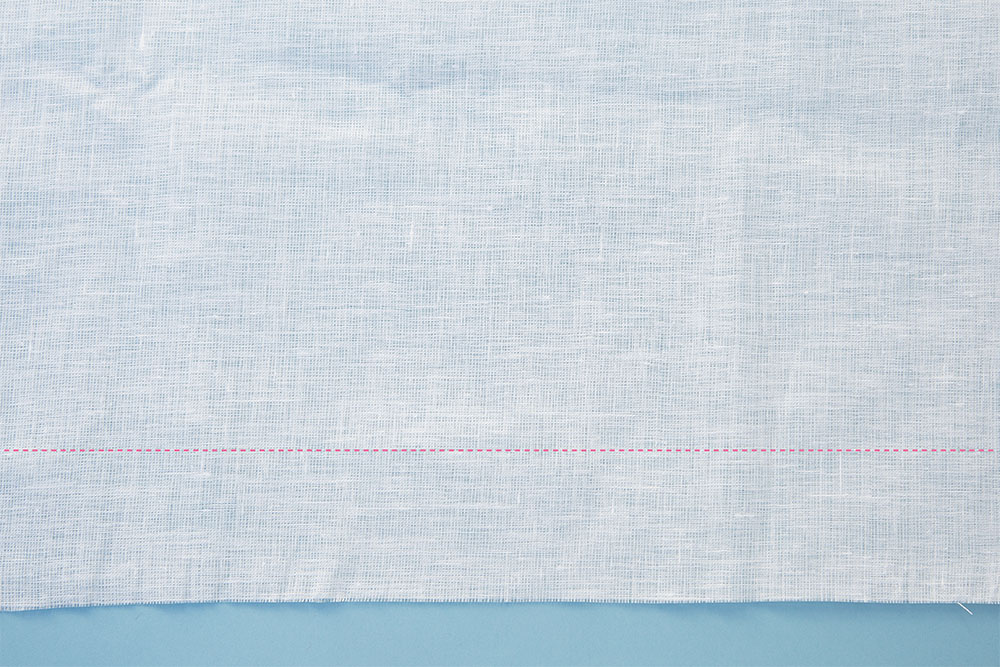 3. Now to finish the long side edges; Fold over each edge ¼" twice, then secure by stitching close to the inner folded edge to create a simple hem. Start and stop stitching at the lines of stitching you made in step 2. This is so we can leave this fabric free to be part of our fringe.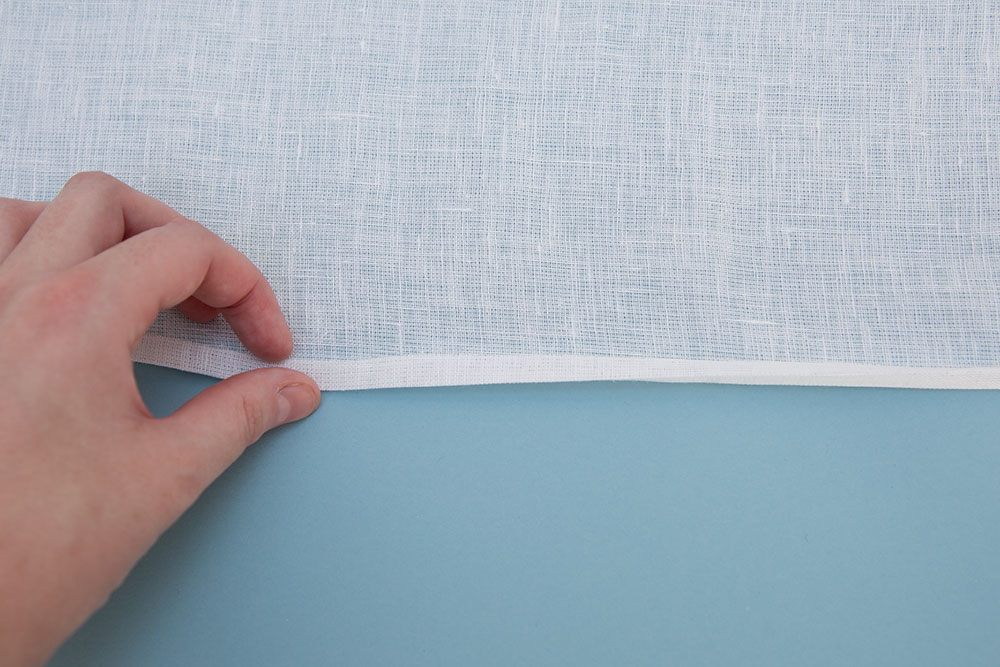 4. Pull threads for a fringed finish on both ends until you get to the lines you sewed in step 2.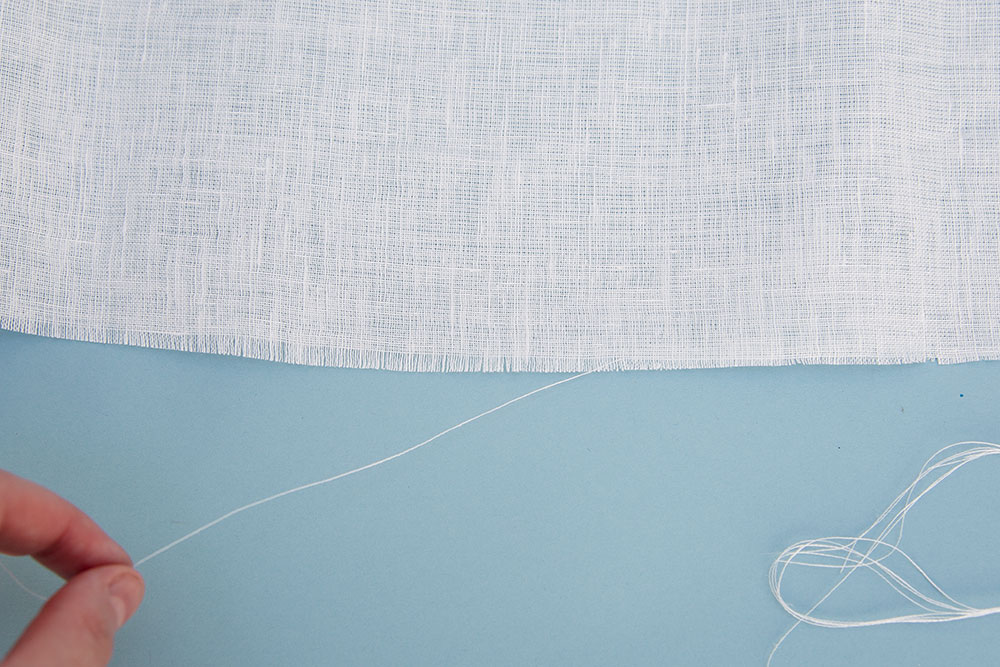 Done!
Get to wearing or gifting your beautiful multi-purpose shawl. It's great as a beach wrap, shawl, chunky scarf, and light lap blanket for those hot summer evenings.

Finished measurements (approximate)
50 x 70 = small/medium for short and slim figures-2 yards
55 x 100= large/XL for taller/ wider figures-3 yards