AIRY CURTAINS IN 100% LINEN FABRIC
1. Pick your fabric - We have used IL041 open weave for this tutorial, but you can also use IL030 and IL020 for airy light filtering curtails like the photos above! For more privacy, discover the IL019 or 1C64 mediumweights.

2. Do the curtain math!
Take desired length from top of the curtain rod to floor, add 2" for bottom hem. For top loop , add desired amount to fold over your rod (add a couple of extra inches for curtains to slide on the rod) and finally add 1" to the top measurement so we can cover the fabrics raw edges.
For my 86" drop and a 1" diameter rod: 86" + 2" bottom hem + 3" fold + 1" = 92" fabric lengths required for each curtain.
3. Prewash your soon to be curtain panels: it can be hard to wash all of your yardage at one, so cut your fabric into panels plus shrinkage.
For this fabric we did: Total curtain length with all the hems + 10% for shrinkage (92"+10% = 101.2 round it up to 102.) Make sure to serge the cut edges (or zig zag or sew the ends together) to prevent them from fraying. Leave the selvages on.

4. Wash on warm gentle cycle and dry on low ( IL041 is a short-staple linen and will lint so check your lint trap often). Pull your fabric out of the dryer while still damp, and iron on the highest heat setting with steam. Remove serged/sewn edges.
5. Start with the selvedge sides ( the length of the panel) - fold the sides over twice, using the width of your selvedges as a guide. Sew down close to the inner fold.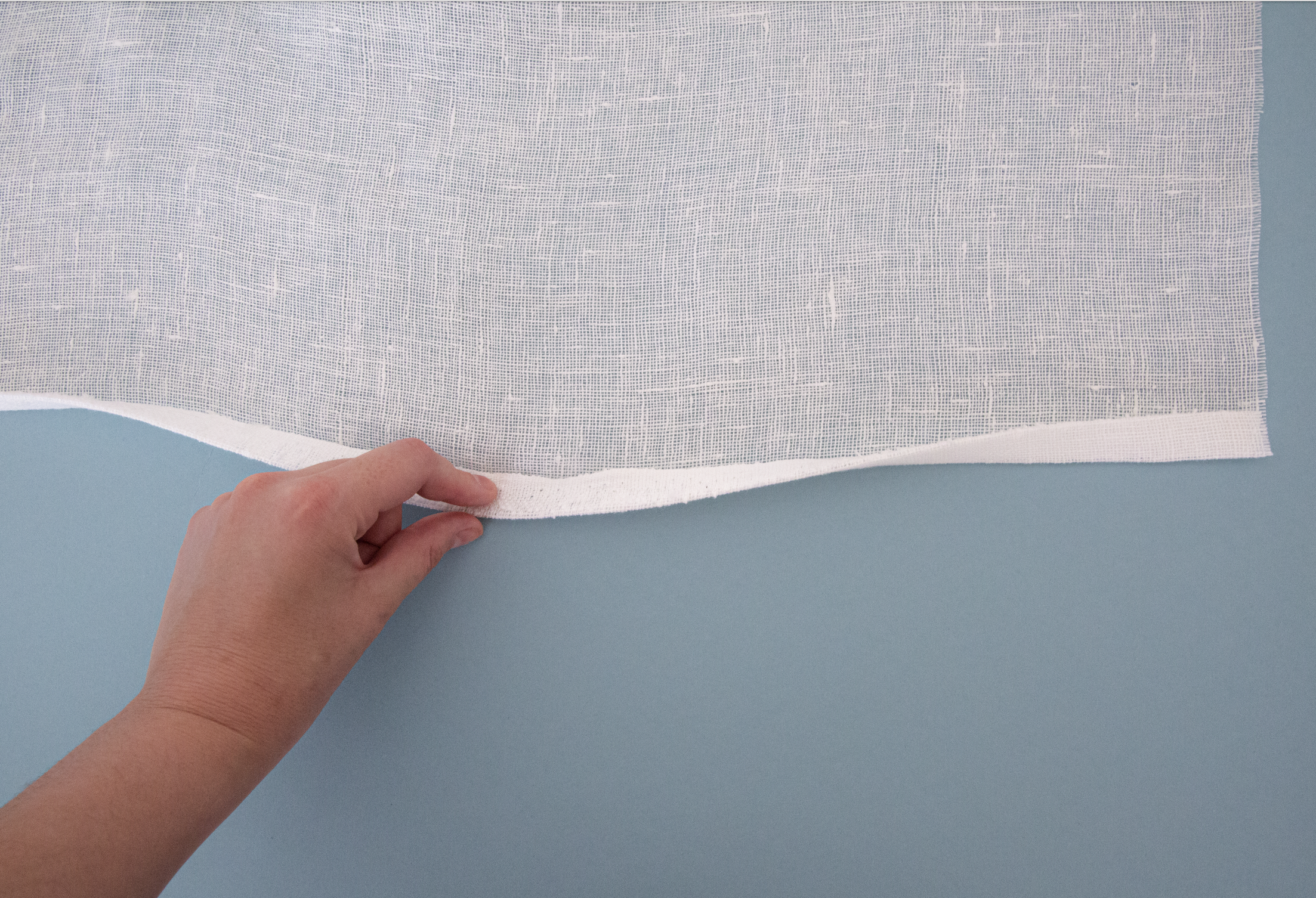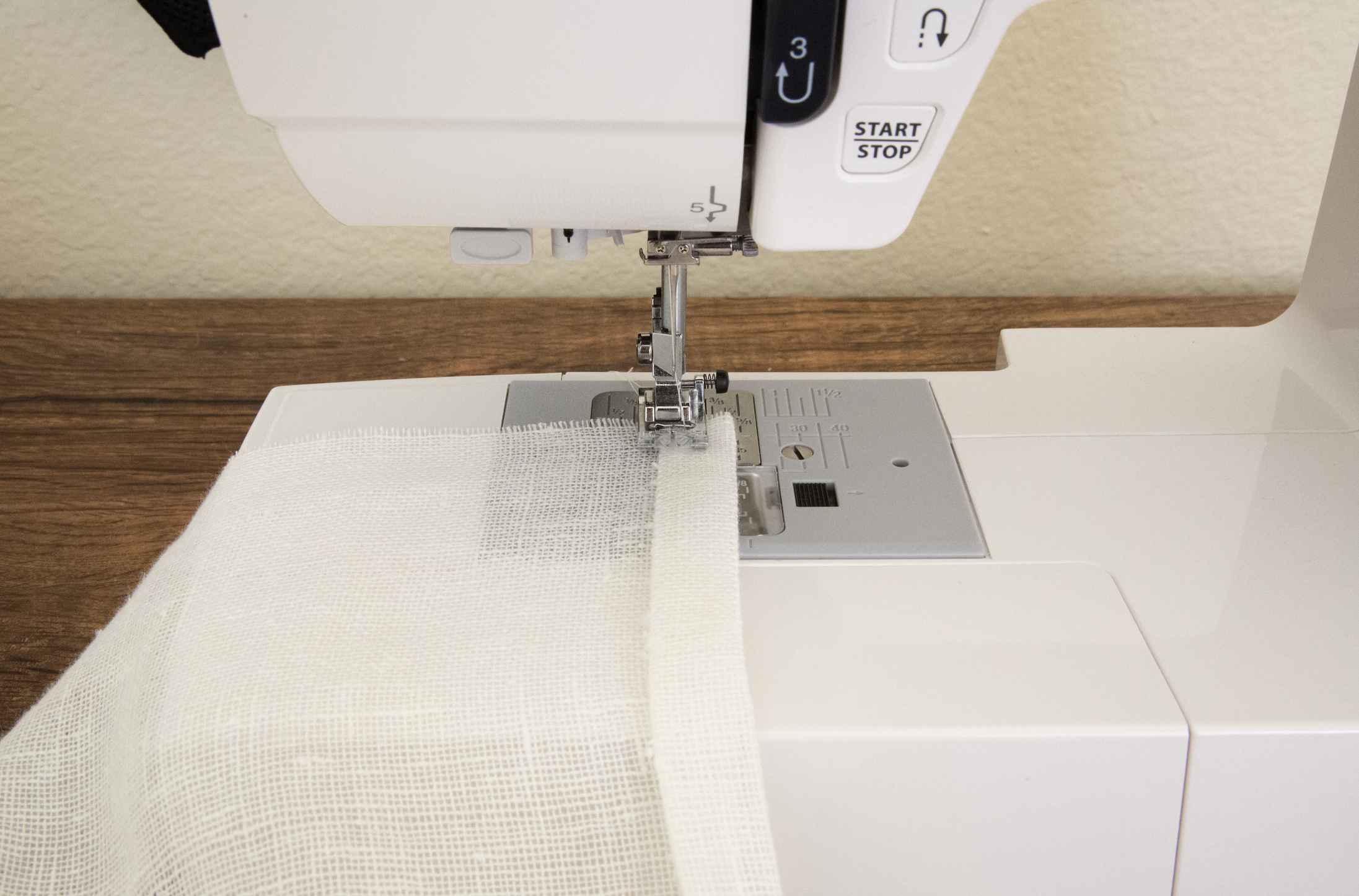 6. Sew the top loop where the rod will go - fold over 1/2" twice to encase the raw fabric edge (or serge the edge and then fold over once).
Fold over again a further 3" or size required to fit ( and move) on your curtain rod. Stitch down close to the inner folded edge.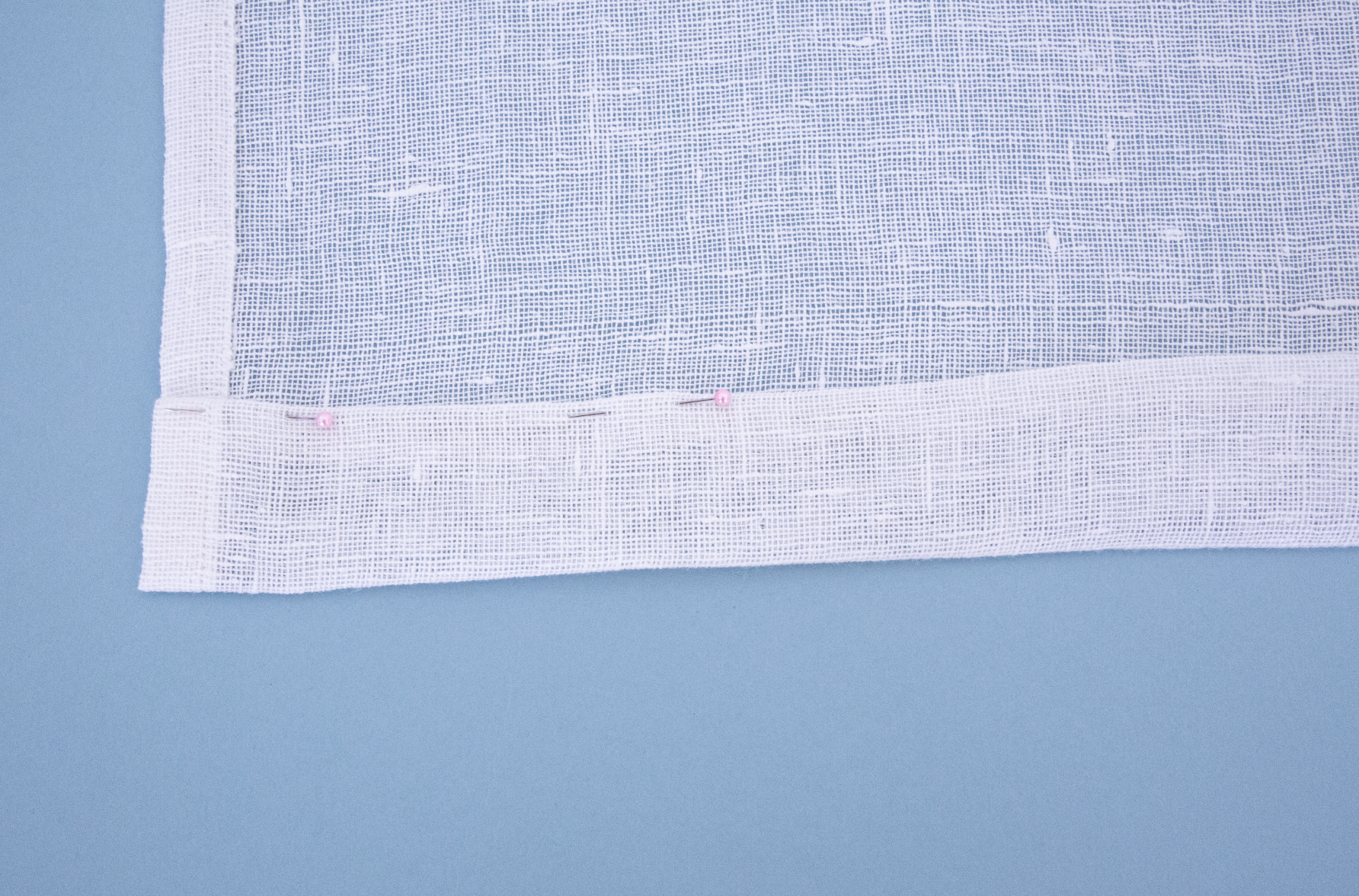 7. Hang up your curtains and leave to hang for a couple of days to let the fabric drop and settle. Then, mark your desired curtain length, and remove your curtains from the rod. Add 2" for hem and seam allowance and trim your fabric to your desired length.

8. Fold up 1/2" then again 1 1/2" to hem ( or your desired hem width). Sew close to the inner fold.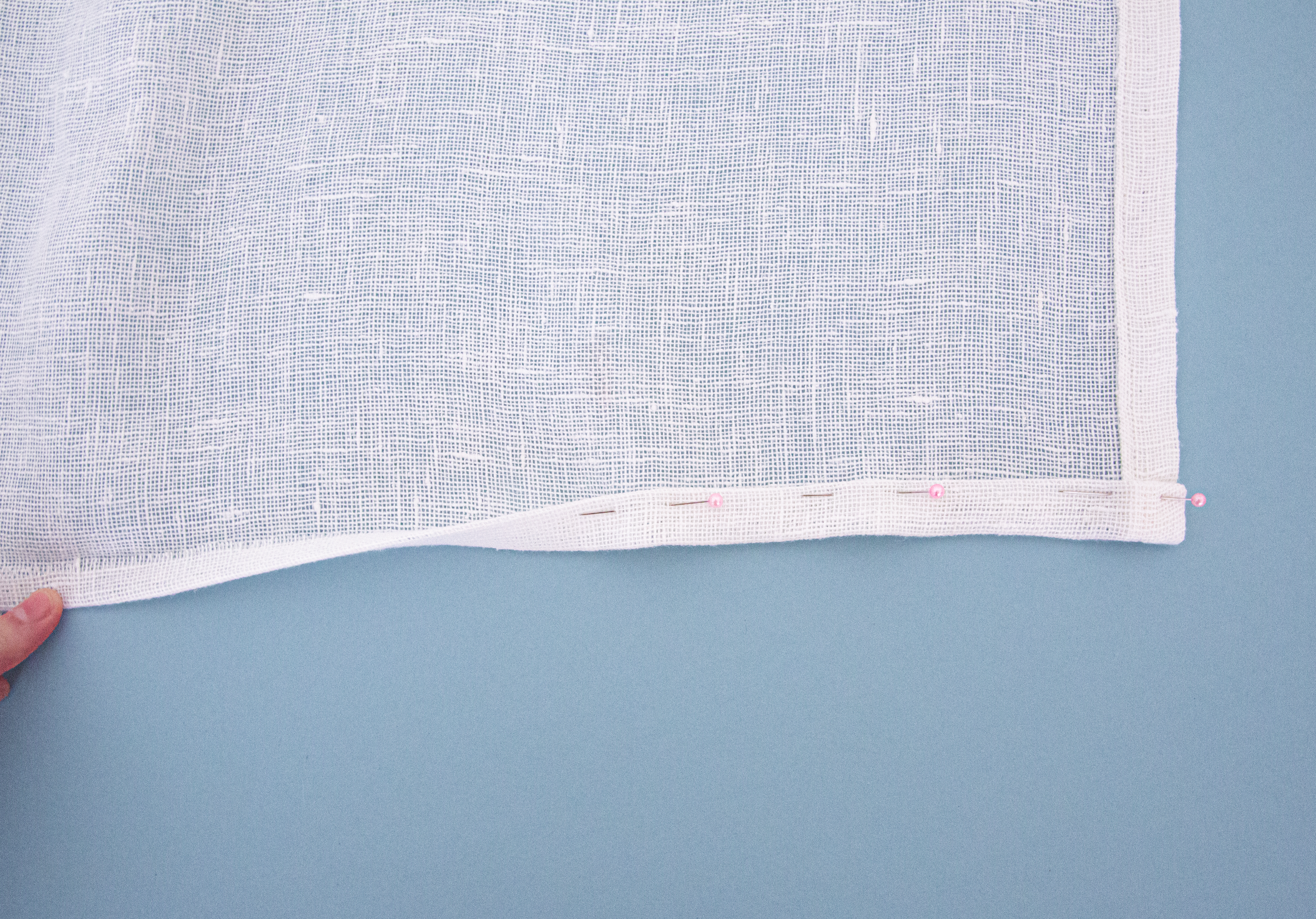 9. Give your panels one last press - high heat with lots of steam. Voila! Your own Handmade Curtains are ready to adorn your home! ( if you aren't too picky about wrinkles - you don't have to iron - just spray or mist with water, hang up, and let gravity do its magic).