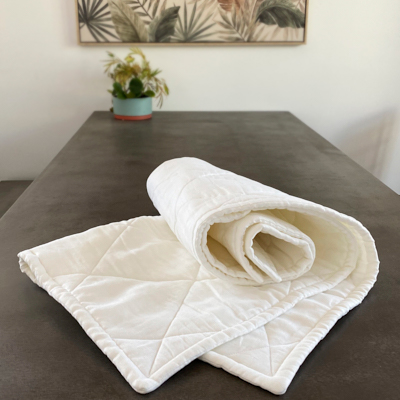 BABY'S FIRST QUILT
A simple sewing project that will teach you how to quilt as you create a darling present for the tiniest human in your life.
1. Pre-wash your fabric: free and clear detergent, warm water, low heat dryer. Iron while slightly damp for ease of ironing.

2. Cut 2 pieces of fabric each measuring 37"x 51", and cut your batting to match.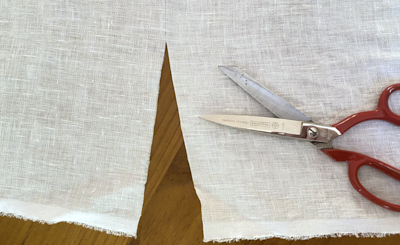 3. Lay your batting piece down on a large, flat surface and lay your two pieces of linen on top of the batting, one at a time, smoothing out the fabric carefully.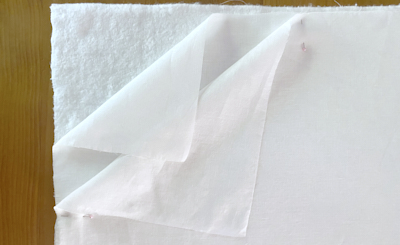 4. Pin all three layers together around the perimeter.
5. Sew all three layers together around all 4 edges using a ½" seam allowance. Leave a 5-6" opening, making sure to back tack at the start and end of your sewing.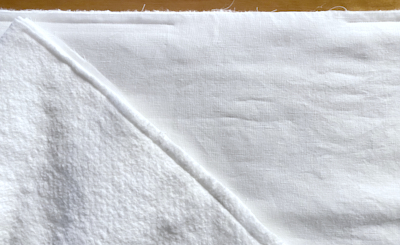 6. Clip each corner to help you have crisp corners once you turn your quilt right side out ( make sure not to clip past your seam).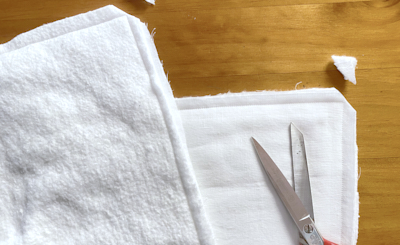 7. Turn your quilt right side out through the opening you left in the perimeter seam. Your batting will become sandwiched between your two linen layers.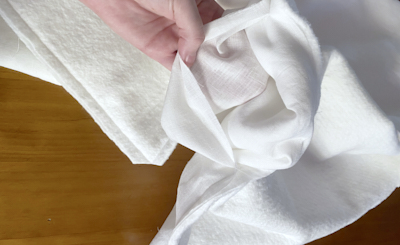 8. Sew the opening shut by hand.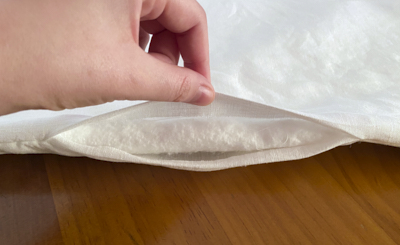 9. Use safety pins to pin all 3 quilt layers together, making sure all layers are laying flat and there is no bubbling in the fabric. (Note: curved quilters pins are ideal here if you have them on hand)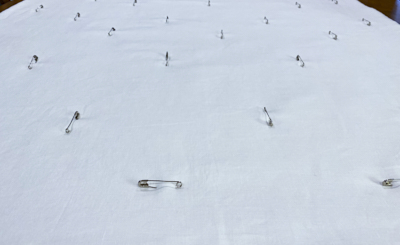 10. Using an erasable ink fabric marker draw a border around your quilt ¾" from the edges. Sew through all layers by hand or machine. Remember to back tack on the machine to secure your stitching.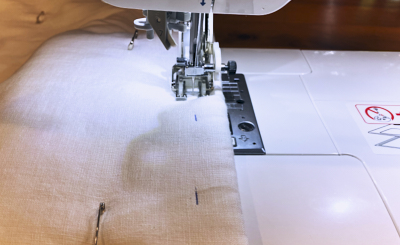 11. Then draw a diagonal grid evenly over your quilt. As shown in the diagram below. Each line is drawn 6" apart. It is easiest to start by drawing your longest line in the middle first, rather than working from corner to corner.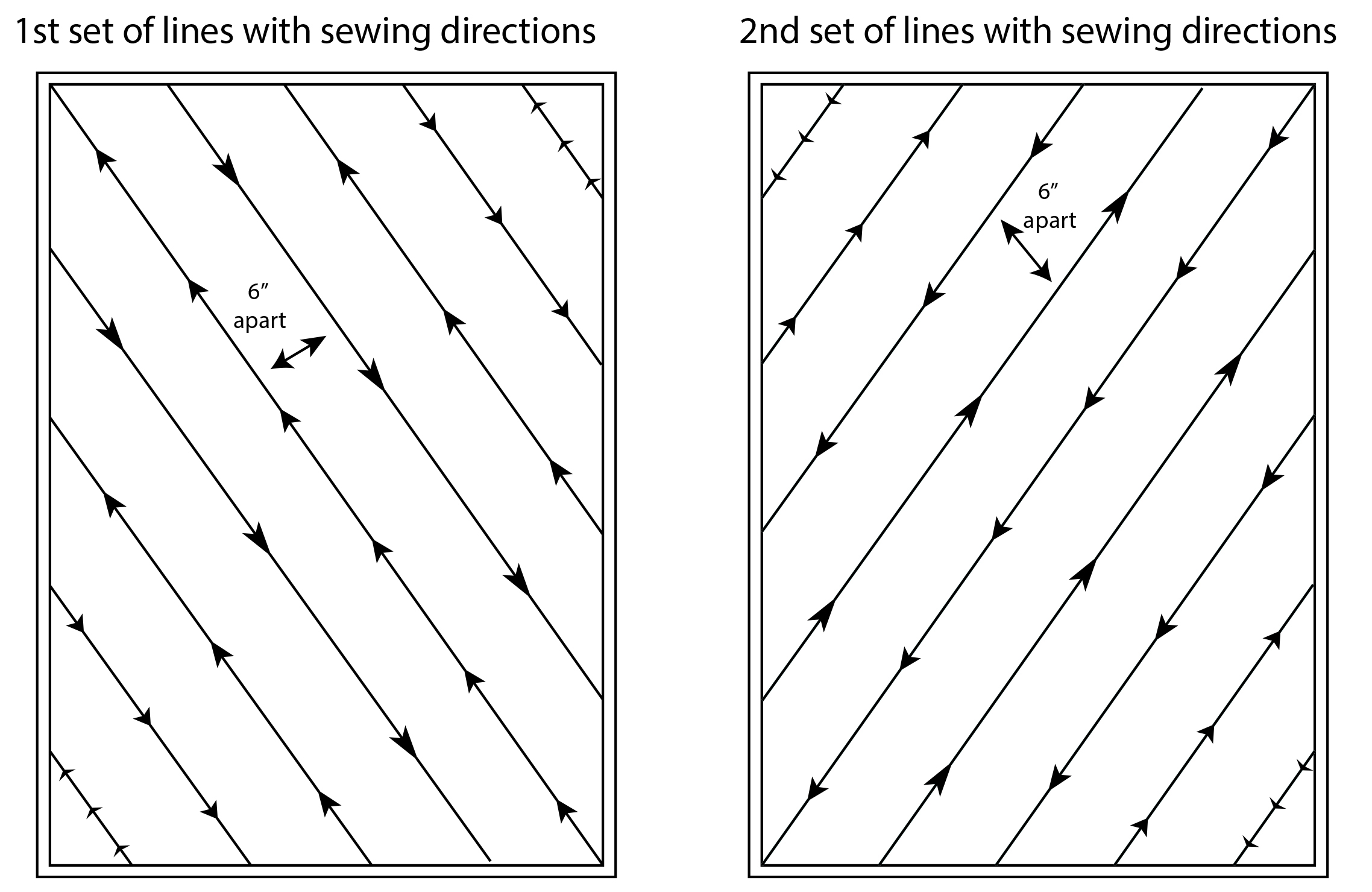 12. Sew through all layers of your quilt by hand or machine over all the lines. Note: For a pucker and drag line free quilt, it is recommended that each line you sew by machine is done in the opposite direction to the last, as shown by the directional lines in the above diagram. Once all the lines are sewn - remove your ink lines and you're done!