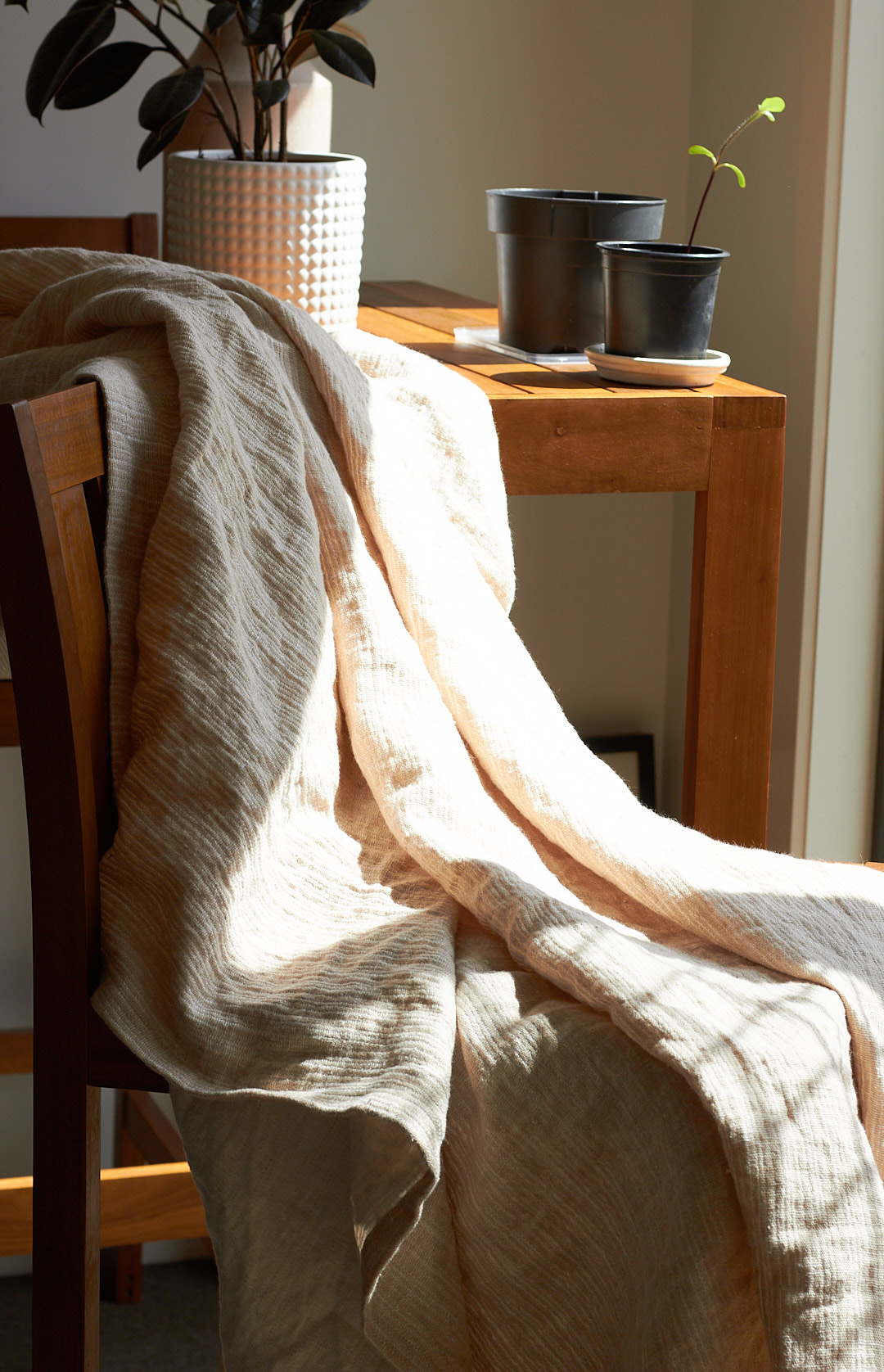 A LUXURIOUS LINEN THROW
YOU WILL NEED
2 yards of IL097 100% Linen Breeze Fabric
Matching thread
Sewing machine
Iron
SEWING INSTRUCTIONS
1. No need to pre-wash or cut the fabric - 2 yards is one Throw. Finished size approximately 55" x 69" when following our instructions.
2. Fold selvedges twice 1". Press for a nice crisp edge and easy sewing.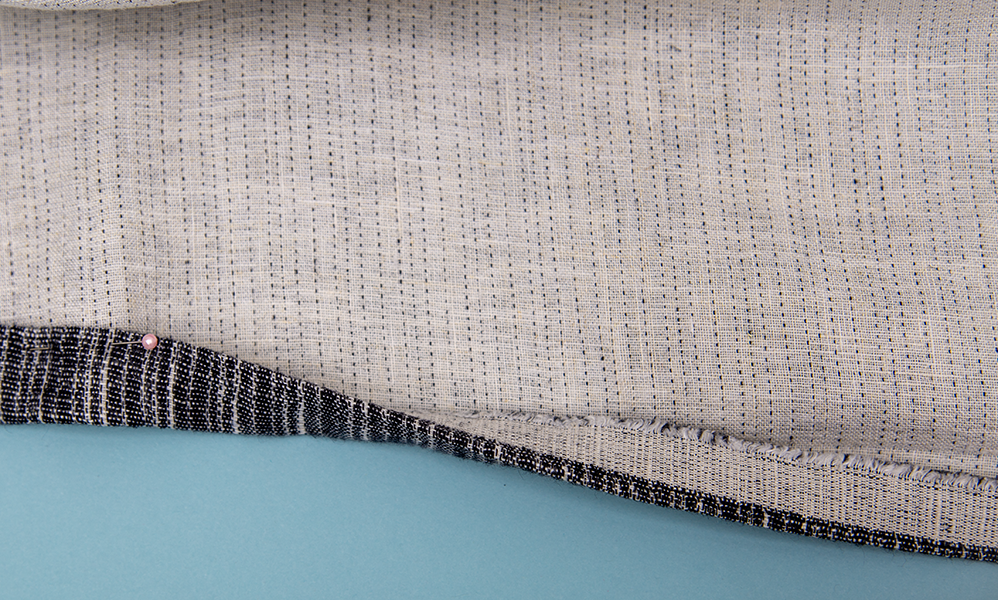 3. Sew down selvedges close to the folded edge. I used black thread, but you could use white as well on the color pictured, which is BLACK / WHITE.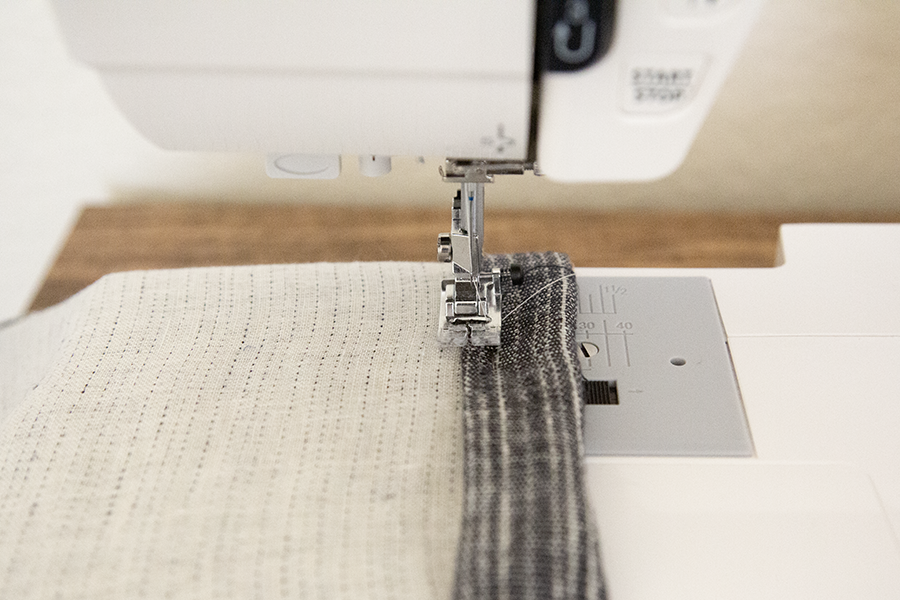 4. Repeat step 1 and 2 for the raw top and bottom edges. Then give your throw a pre-wash to activate it's beautiful texture and softness.

Enjoy!