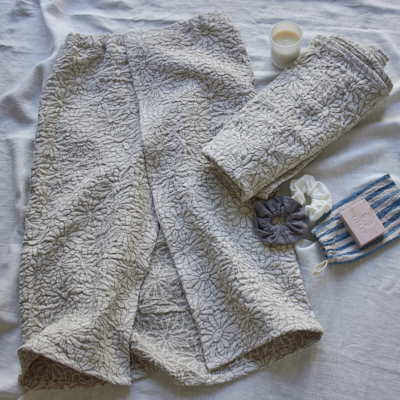 Here are the steps to gift yourself (or a loved one) a spa-ctacular Spa Set that will help turn a regular shower into a spa-like treat.



INSTRUCTIONS
1. Pick your IL002 Jacquard design - we went with the Daisy Field, and used 3 yards.

2. Pre-wash your fabric - gentle cycle cool/warm water. Dry on a delicate cycle with low heat. To get the textured volume, this fabric will shrink about 18% in weft and 16% in warp.


3. Select your body wrap size by the length of fabric you would like to wrap around yourself, with a 5" overlap in the middle, be sure to check this against your upper bust and hips to ensure the towel overlaps. Cut the fabric according to your size following the cutting layout and the dimensions below.


4. Take the fabric that will be the body wrap. Fold in short sides ½" twice, pin.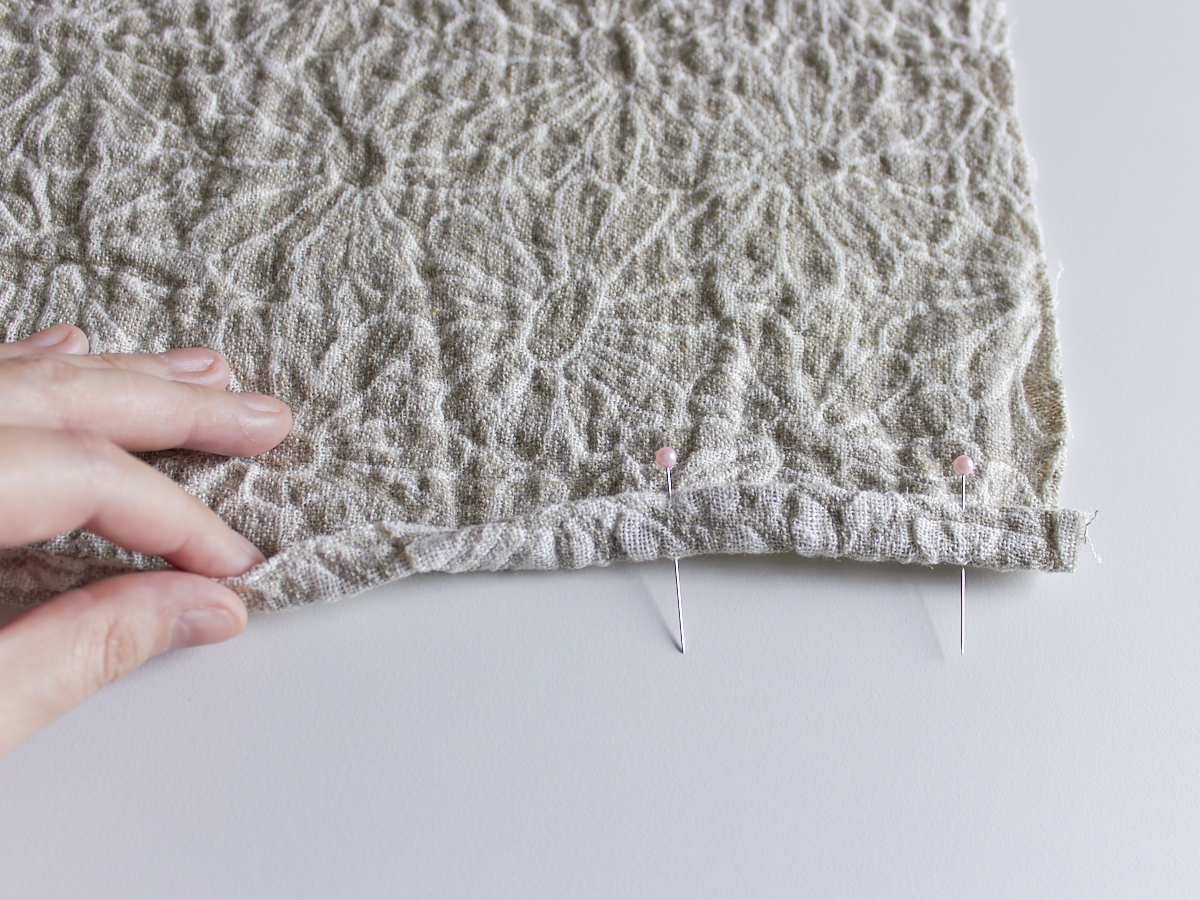 5. complete you hem by topstitching the folded edges in place, close to the inner fold.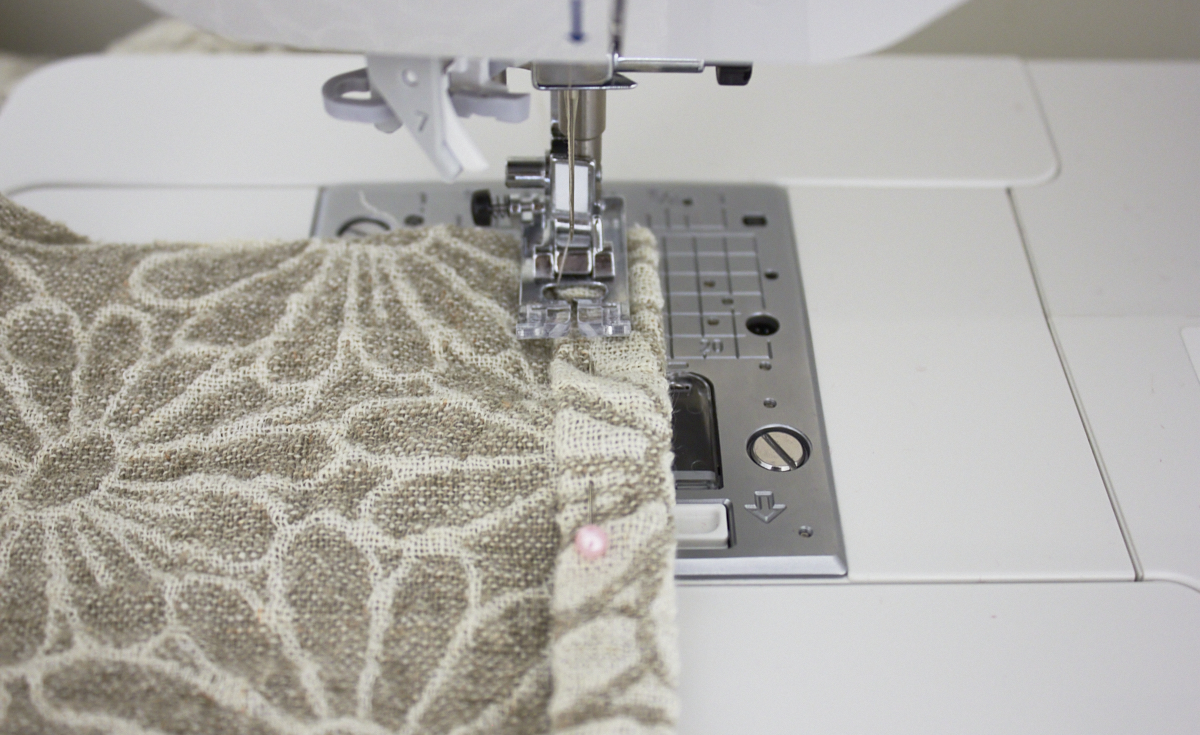 6. Hem the long lower edge only by repeating steps 5 and 6.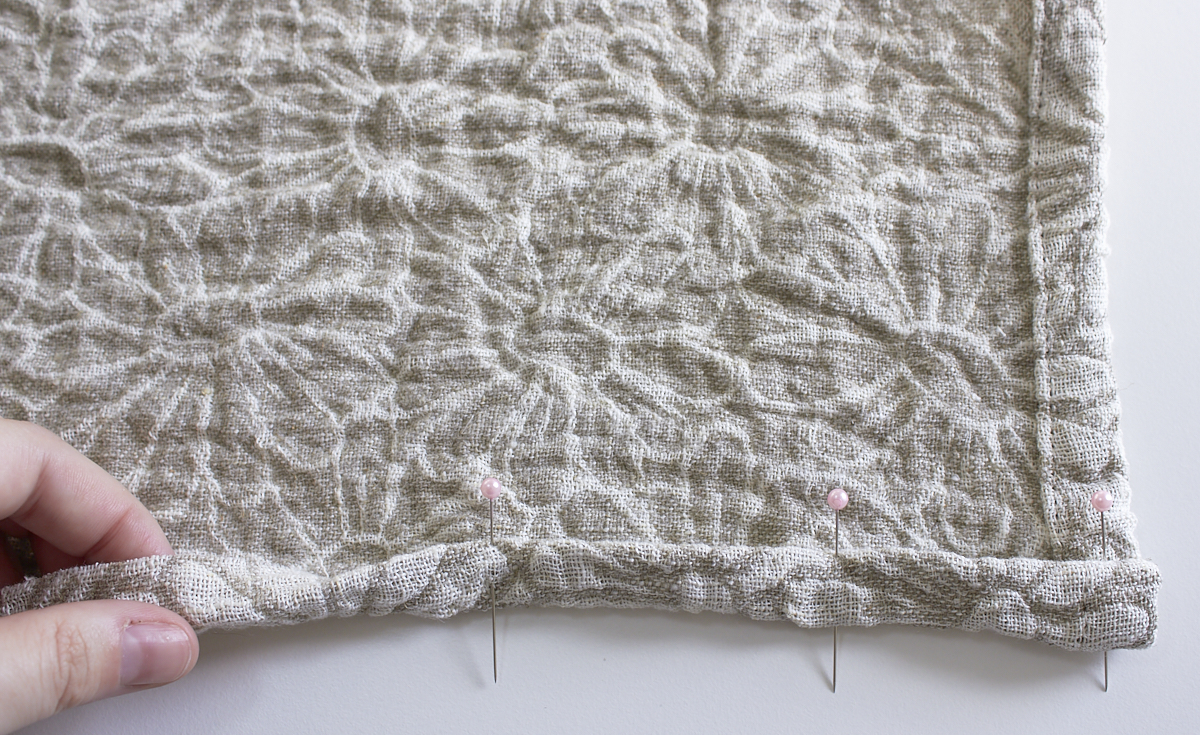 7. For your hair towel, complete steps 1-6 to hem all 4 sides.

8. Fold the top edge down ½", and again 1 ½". Press lightly.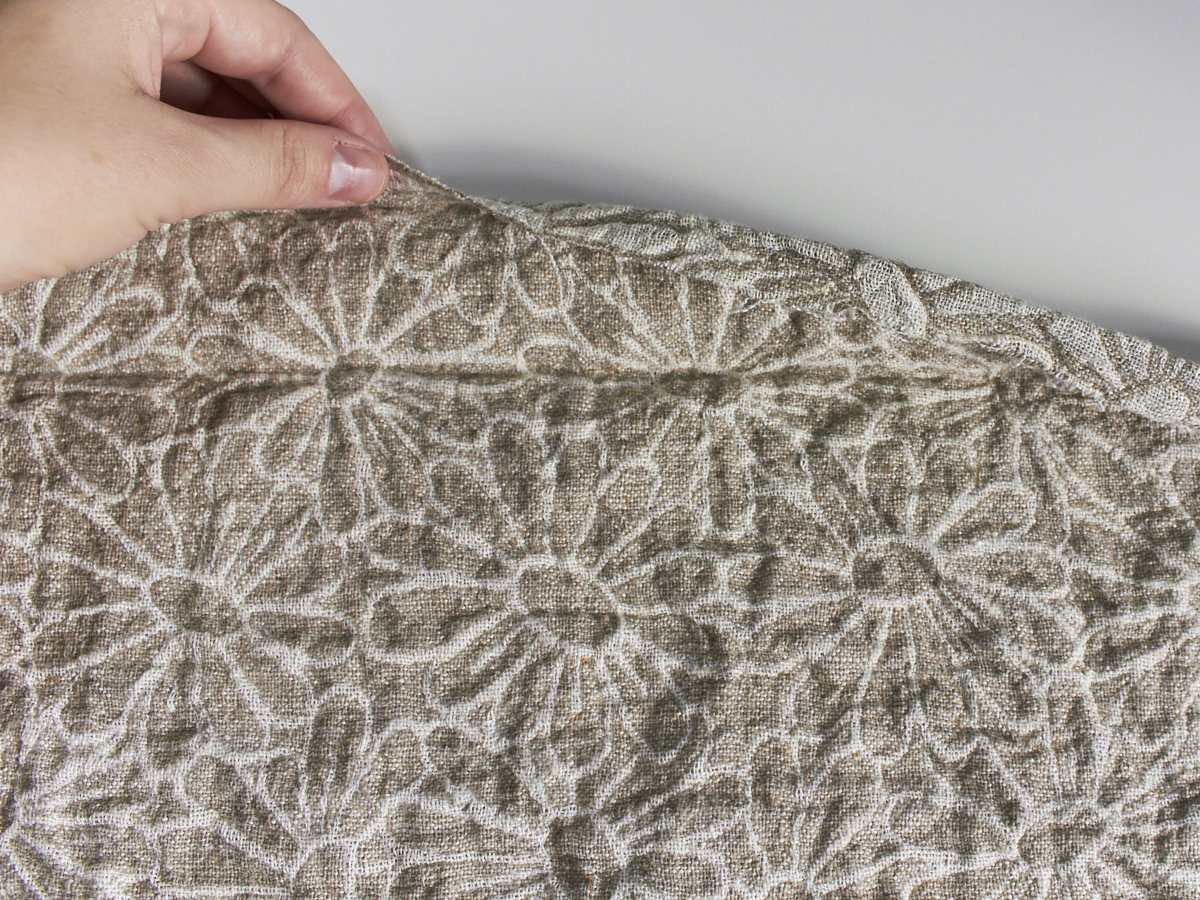 9. Mark 5" in from each edge and sew the top hem down as shown. Repeat on the other end and be sure to backstitch at the start and finish end.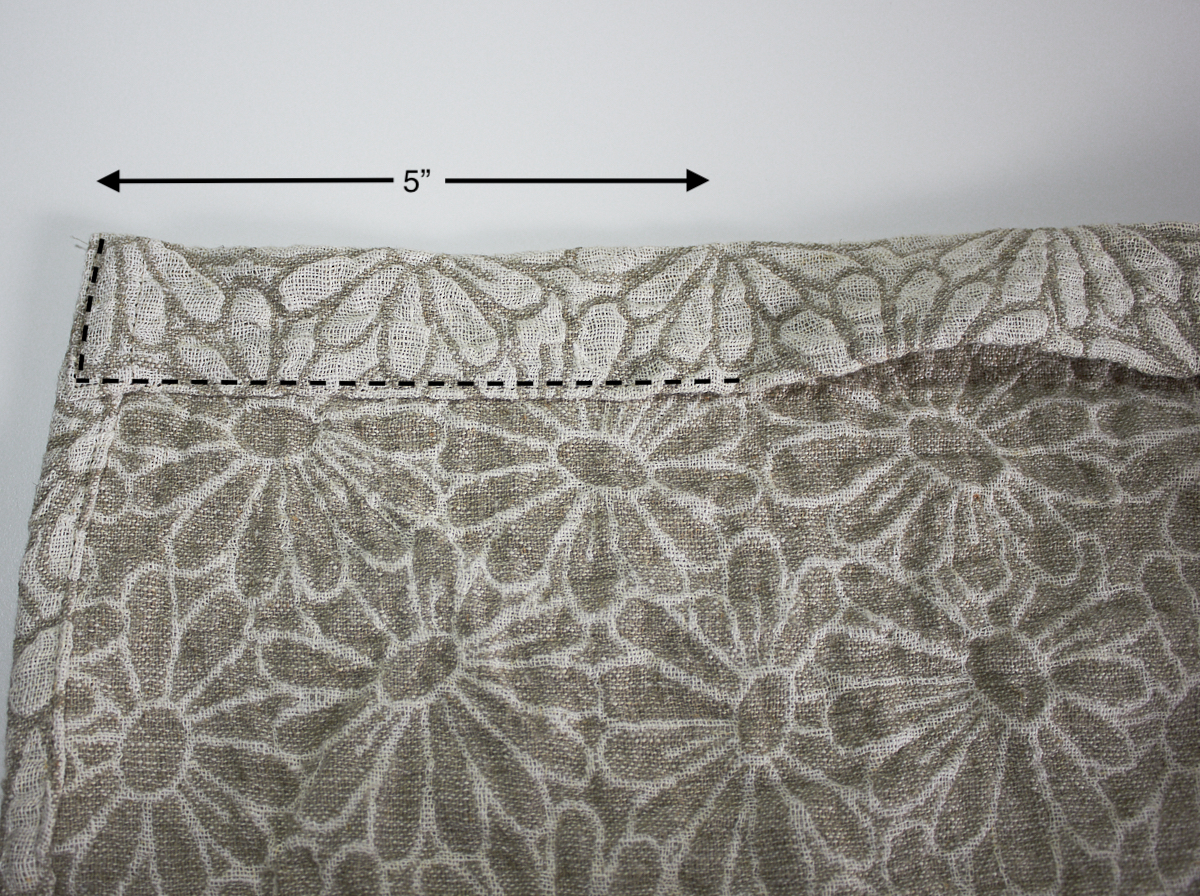 10. Get your elastic and cut a length which fits your upper bust, minus 5". Allow for the elastic to stretch around your body. Place one end of the elastic under the stitched corner, about ½" past the previously sewn section, pin in place. Sew in place vertically along the chestband as shown, be sure to back tack.
Pin the other end of the elastic in place and try on your bath wrap. Adjust the other end of the elastic until you have the best fit for you. Sew the other side in place with a vertical line of stitching.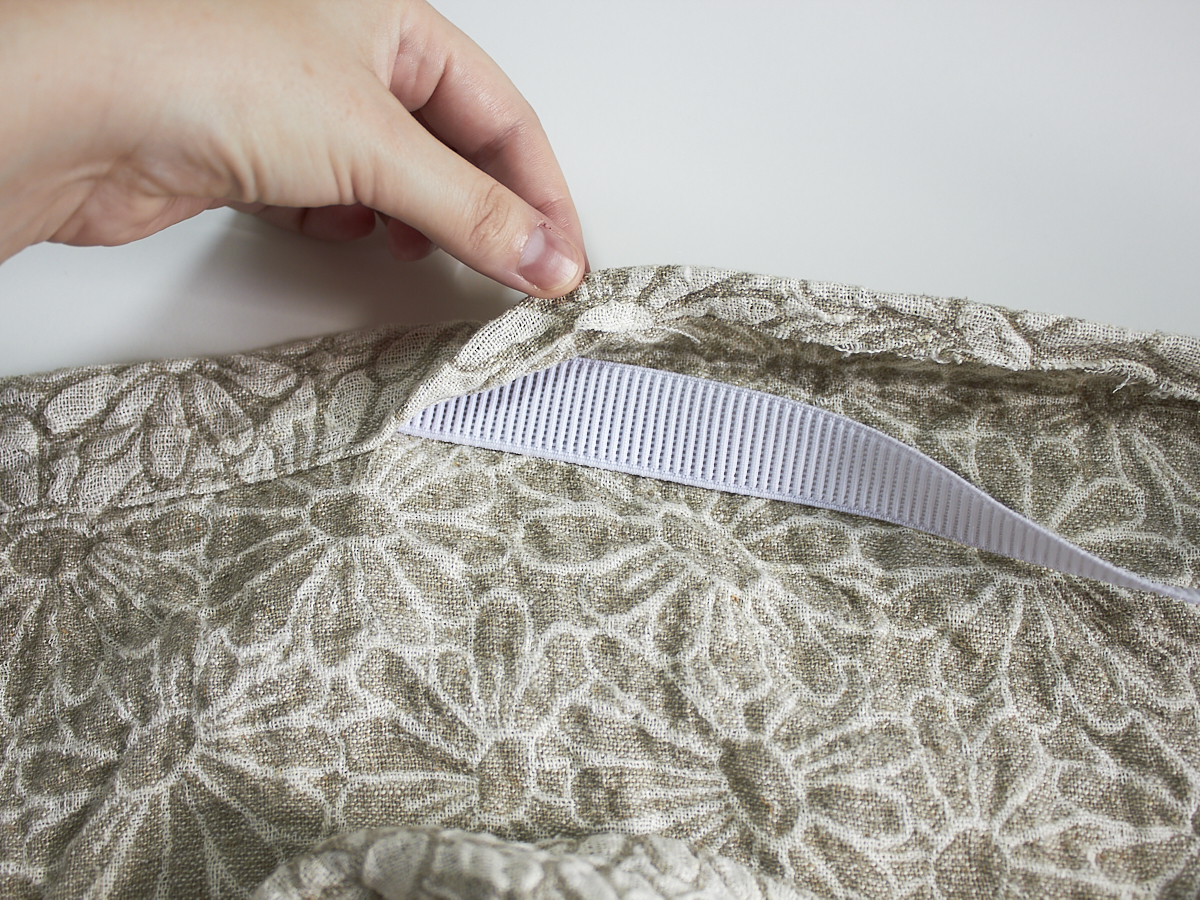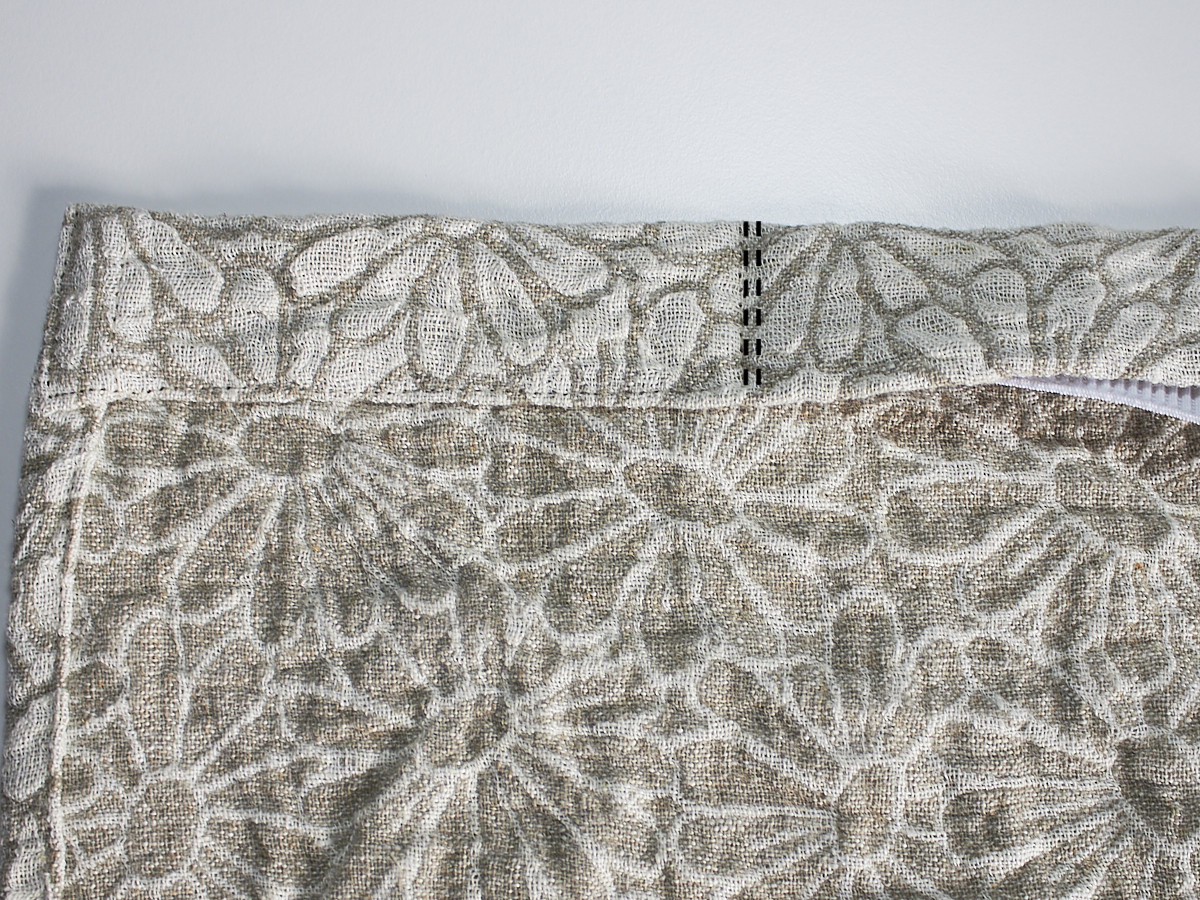 11. To close the elastic casing, pin the remainder of the top edge down 1 ½" being sure not to catch the elastic. You will need to stretch your elastic out as you do so.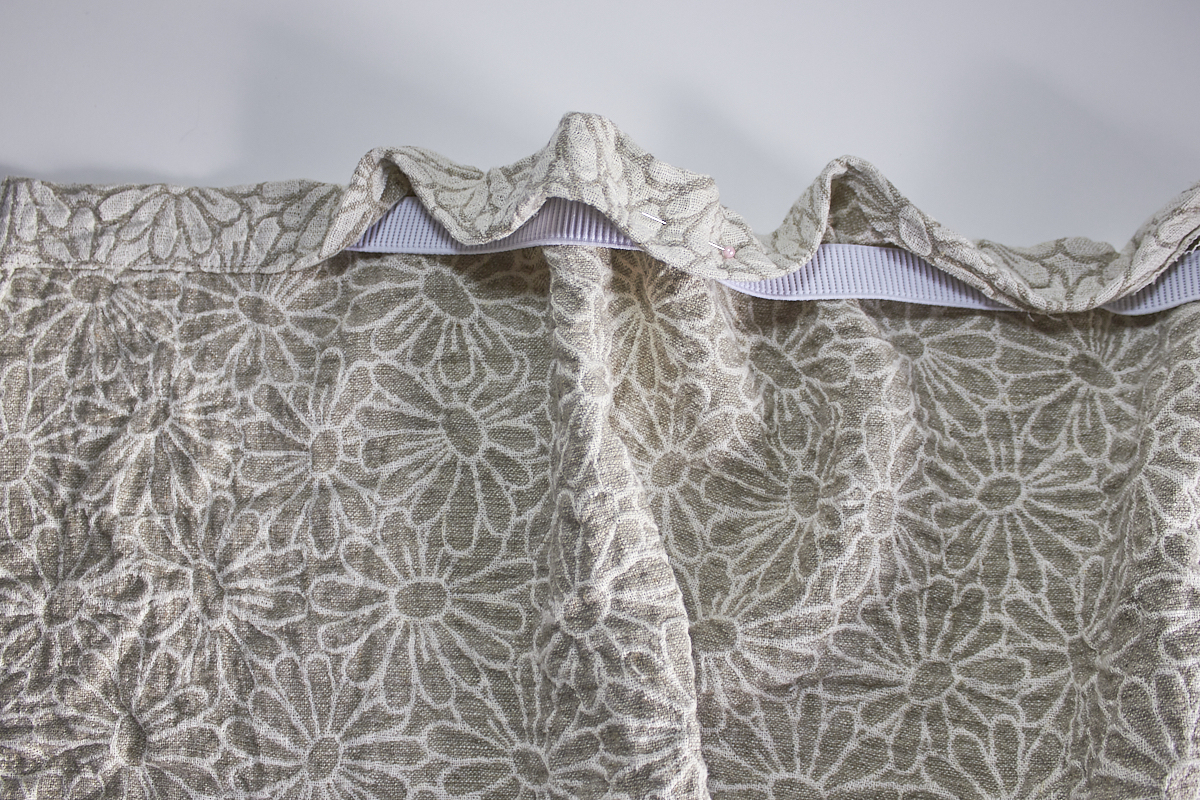 12. Top stitch shut close to the folded edge while gently stretching your elastic so it lays flat as you sew it.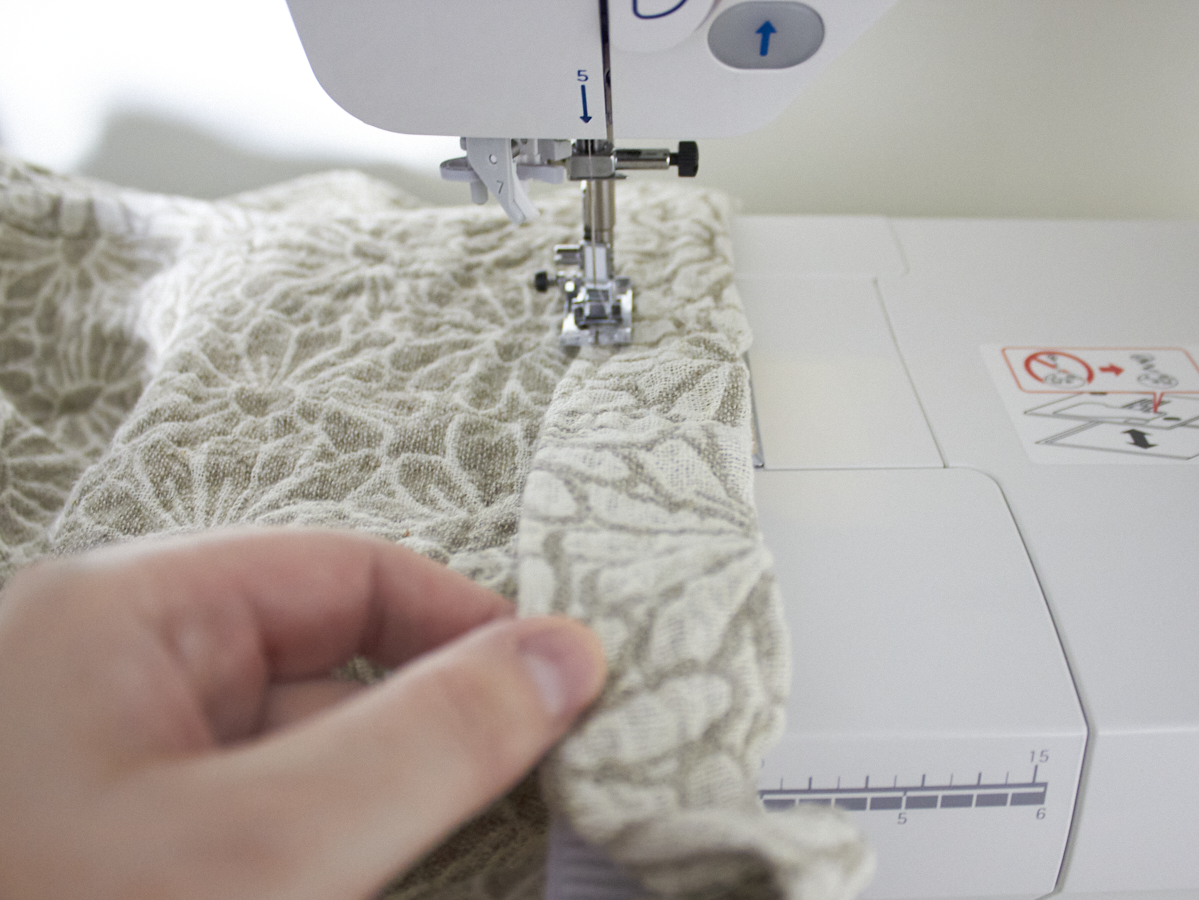 13. Cut 4.5" length of velcro and pin to each end, one on the Right Side, and one on the Wrong Side of your towel so that the two pieces of velcro will meet when you overlap your towel. Sew in place by stitching approximately ⅛" from each edge of the velcro.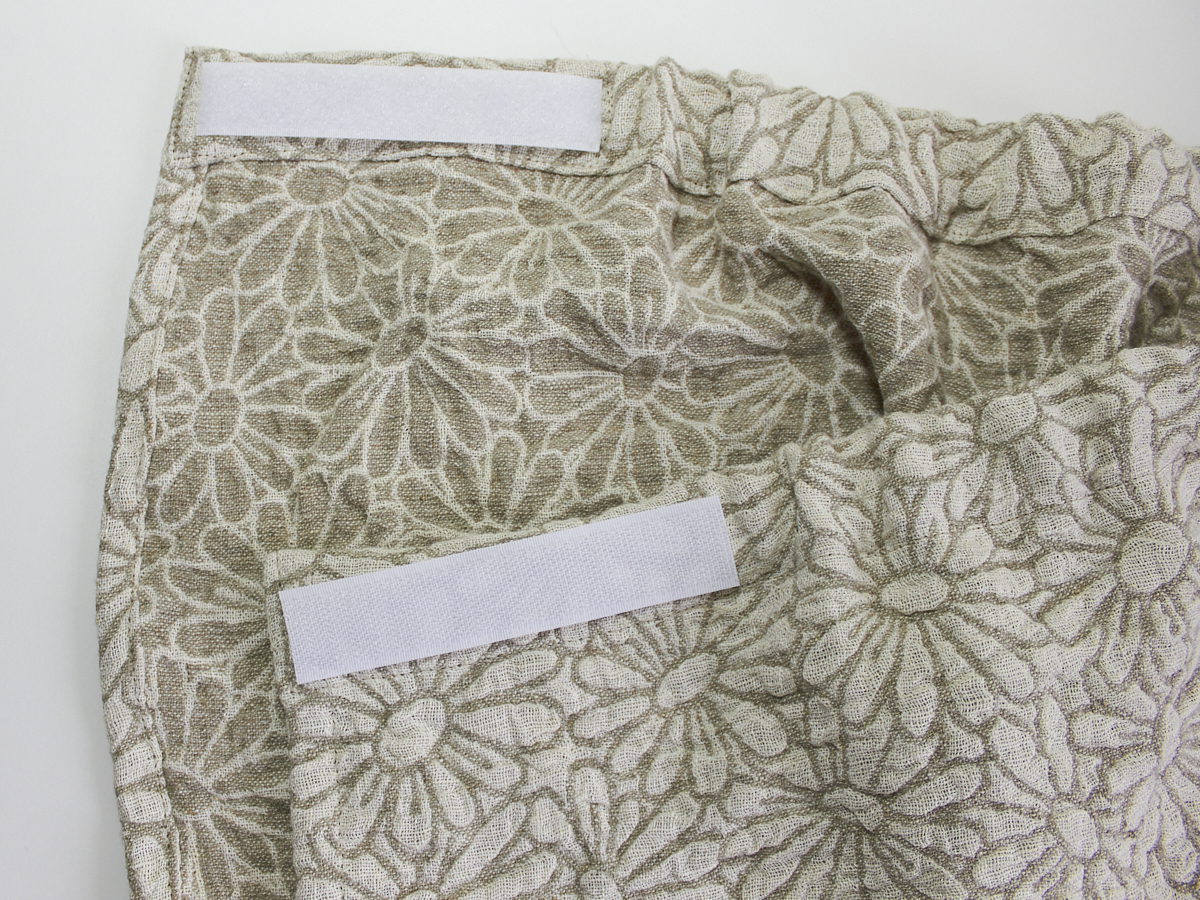 Your Bath Wrap is Done!