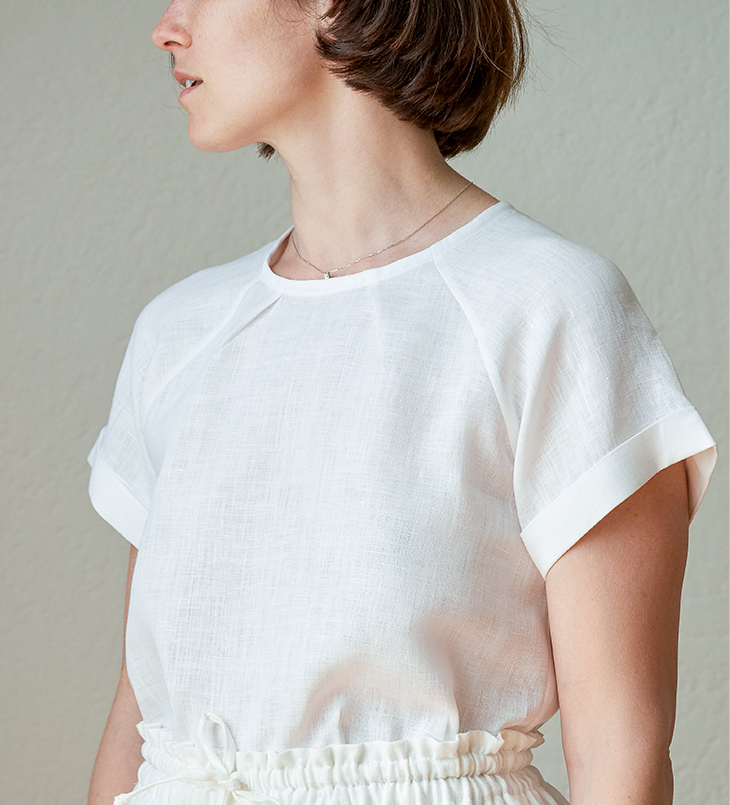 The following tutorial will help you sew the sleeves on the Chelsea Linen Raglan Tee which is a free download on our site. Use this tutorial along with the Sewing Tutorial published on our blog.

________________


Raglan sleeves start with a curve at the underarm and follow with a straight seam ending at the neckline. At first glance, it would seem like the sleeve and the body pattern pieces are mismatched for this type of pattern, however, the shape is very intentional to ensure the sleeve fits nicely into the bodice and curves around your body to make a comfortable fit.
For the purposes of this tutorial, we are demonstrating the technique on the FS Chelsea Pattern, size 4/6 in FS IL019 DOVE Softened - 100% Linen. My matching thread color is Gutermann Mara 100 thread color 9508.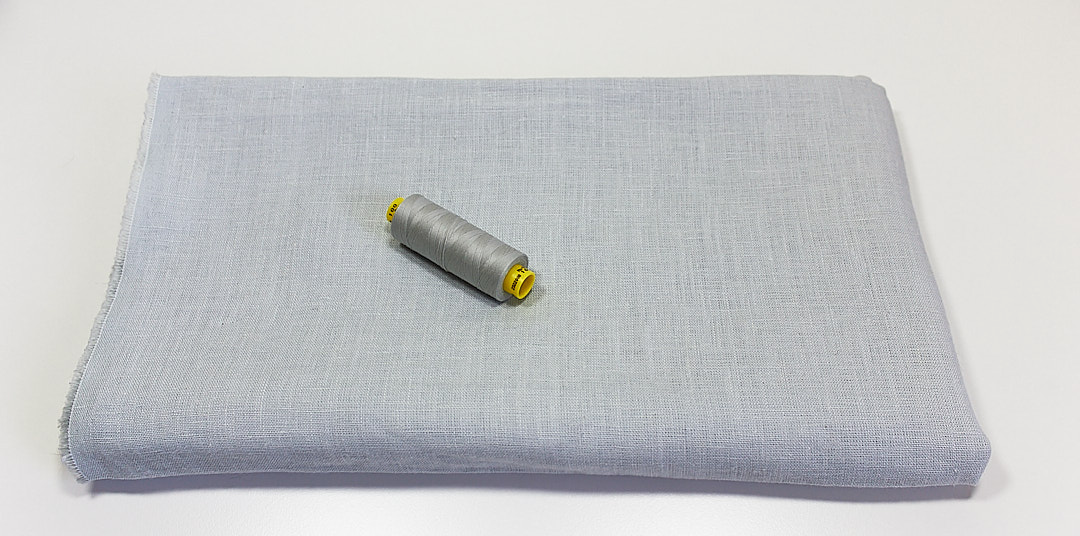 1. After cutting your pattern pieces from fabric, you may find it helpful to label the right side of your fabric by pinning a small note to the right side of each pattern piece.
When it comes to the sleeves, I labeled them as the wearer's left and right sleeve. You can tell the front from the back of the sleeve as the back raglan seam line will be higher and longer than the front. The sleeve in the image below is the left sleeve as shown by the higher point on the top left of the pattern.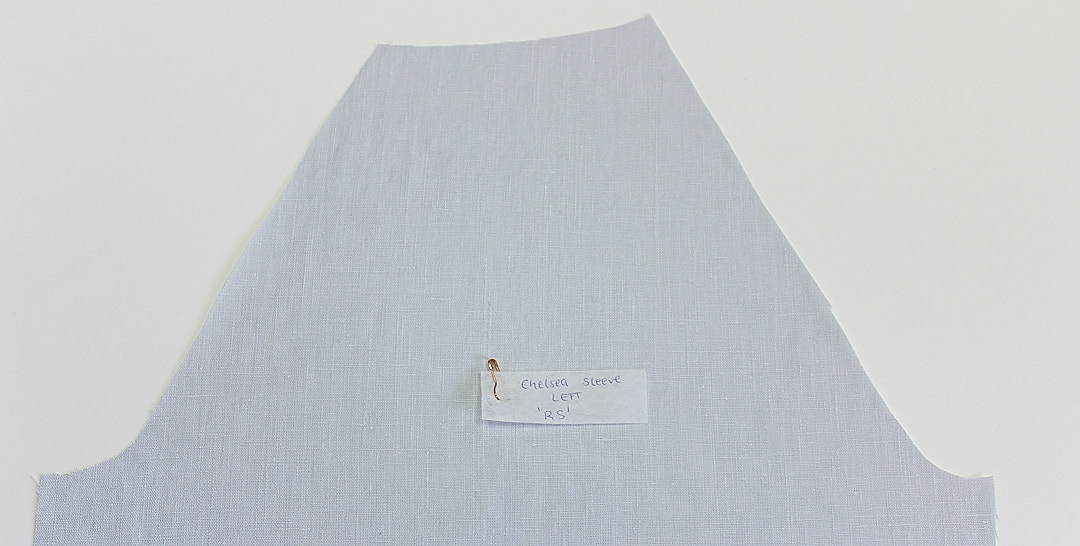 2. To help align the sleeves to the bodice, draw on your seam lines using an erasable ink pen. I did this on the Right Side (RS) of the bodice, and the Wrong Side (WS) of the sleeve fabric, so that I would be able to see both lines while pinning the pieces with the right sides together.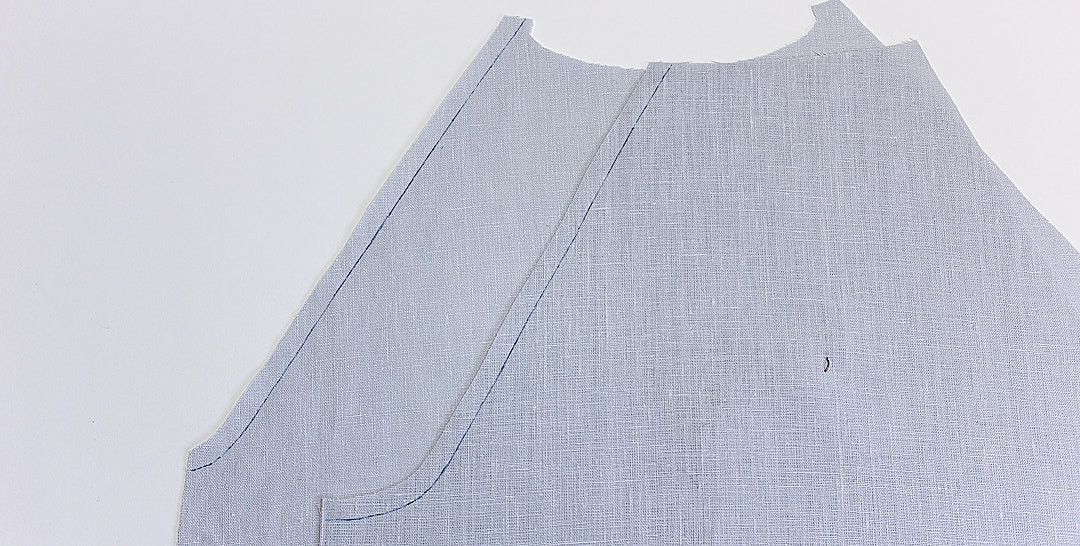 3. Start pinning at the lower section of the sleeve. To do this correctly, match the seam lines you have drawn. To pin accurately, push the end of a pin through the seam line on the sleeve, then through the seam line on the bodice to make sure they are aligned. When you know the lines are matched up, secure the pin into the fabric as usual.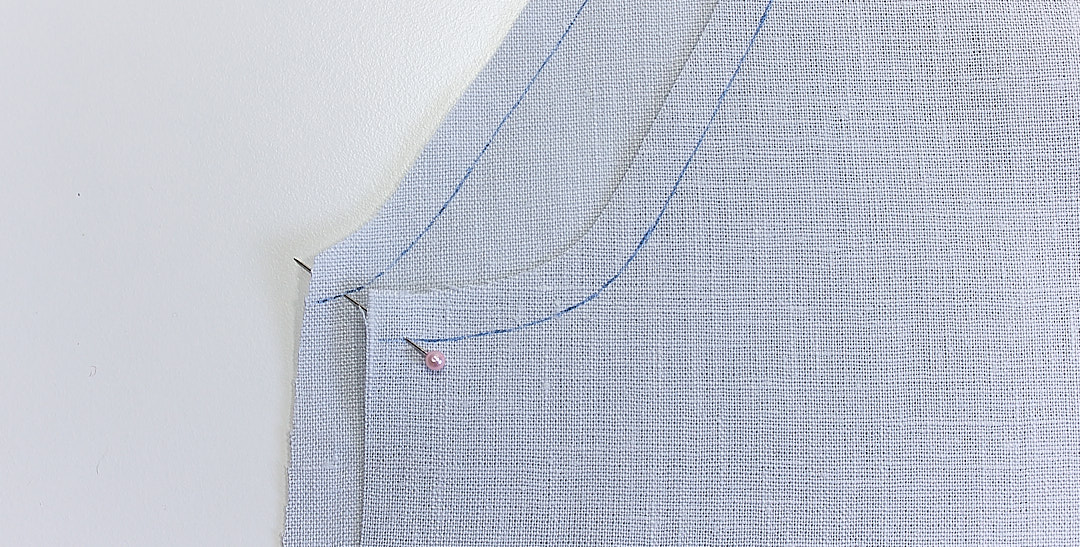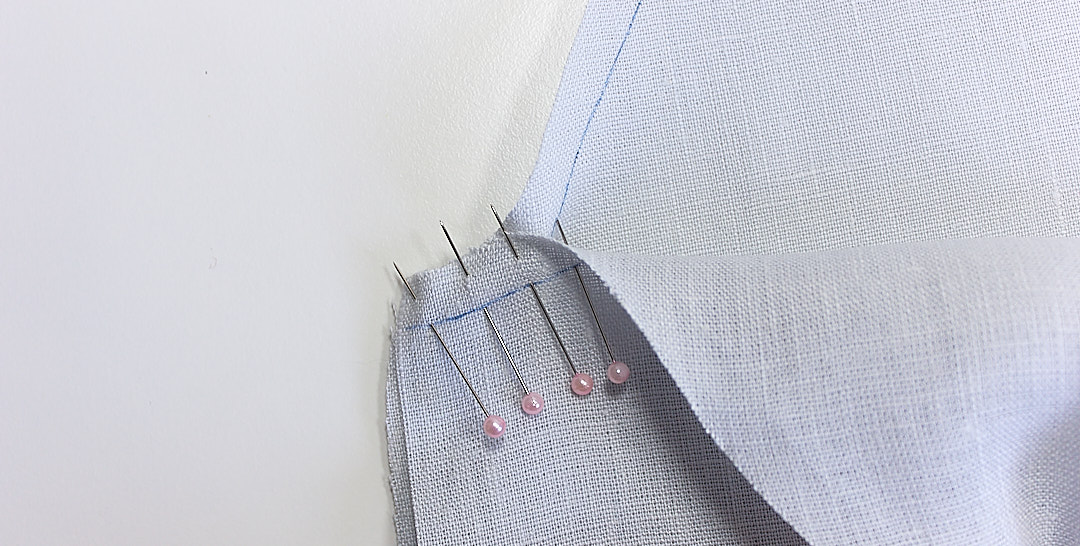 4. Continue to pin your sleeve to the bodice, only focusing on matching the seam lines. You will notice the sleeve is not 100% laying flat, and it shouldn't since you'll want to create a curve under your underarm for the best fitting sleeve.
Note: Be sure to handle your fabric gently, being sure not to stretch it out. If you are having trouble with your fabric stretching, sew a line of stitching just inside the seam allowance of each piece of fabric individually. This is called stay-stitching.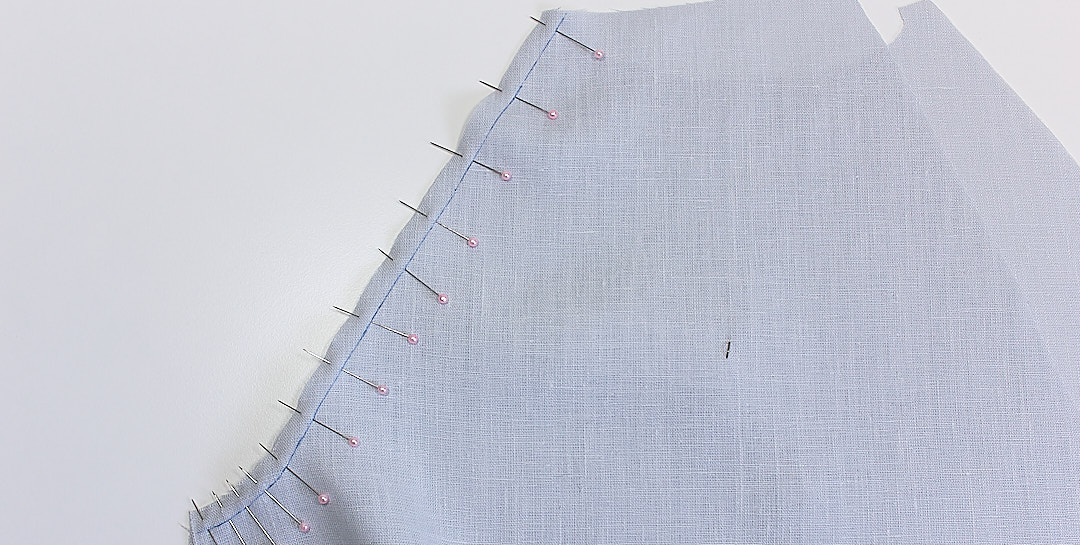 5. Sew your seam following the seam line you have drawn on your fabric. When you fold out the sleeve from the bodice, you will see how our pinning has left us with a smooth continuous join.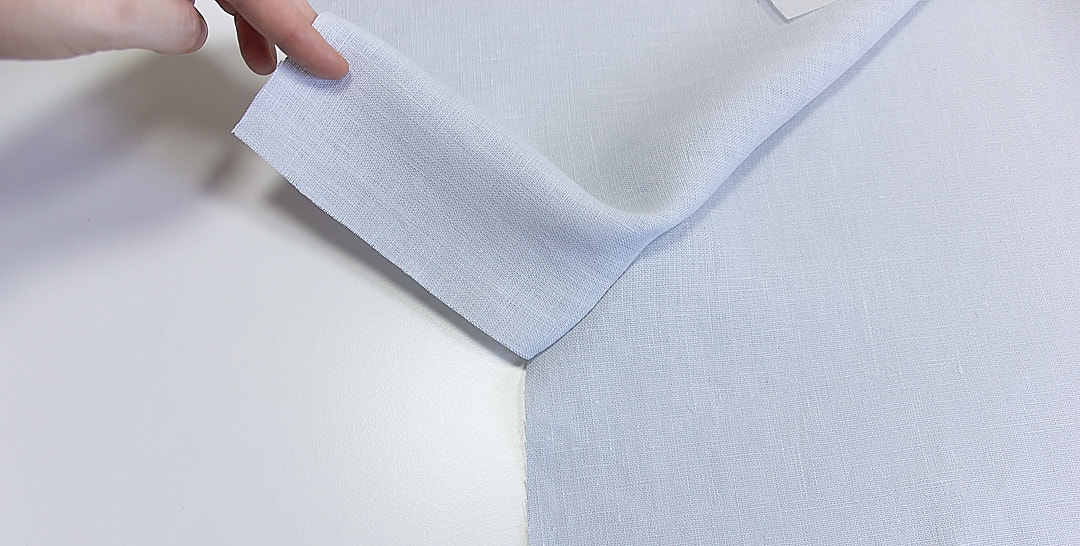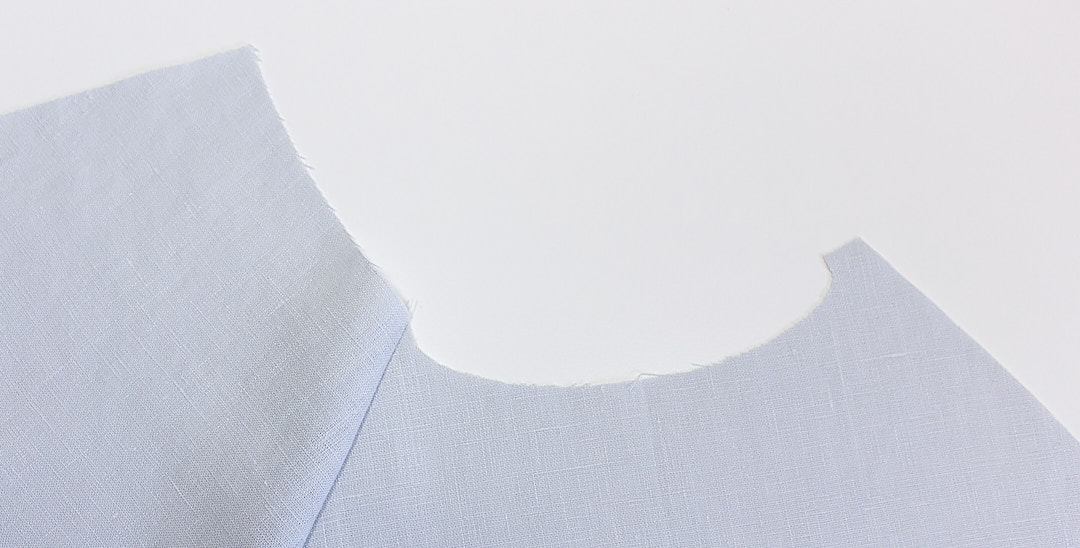 Done!
__________
Still stuck? Contact our in-house seamstress:
Email us using our web form Here.
Book a Zoom call: https://calendly.com/lauren-fabrics-store/15min