Please take these steps to Download the PDF file from the website to your computer.
Find a pattern you like on the website and sign in to your Fabrics-store.com account.
1) Once you are signed in to your account, click the "Free Download" Bar ( I am using the Ruby dress as an example).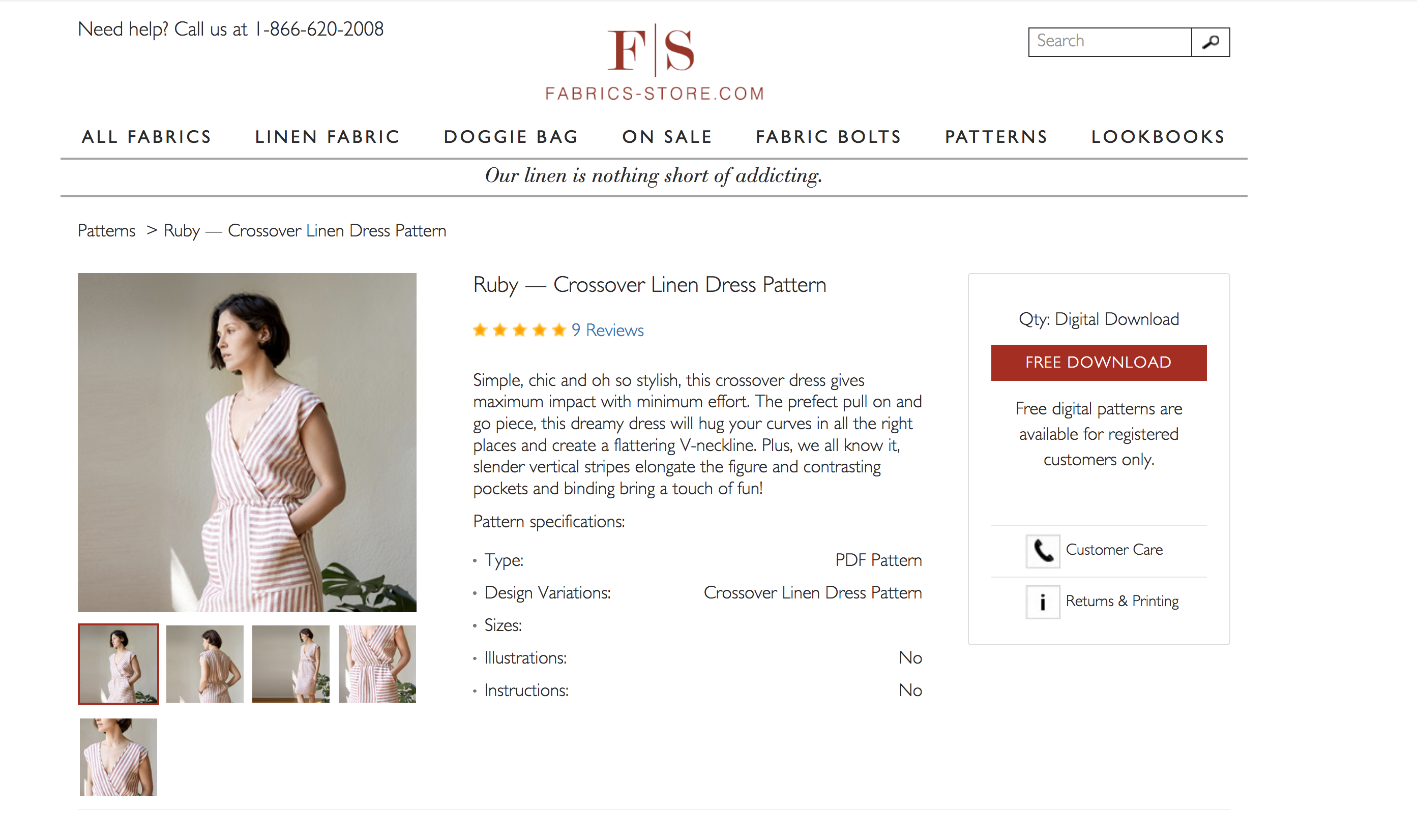 2) Your computer will pop-open a window asking if you would like to Open the PDF file or Save it and will look like this ( I prefer to save it to my device so the file is in my computer to access anytime I want without having to go back to the website).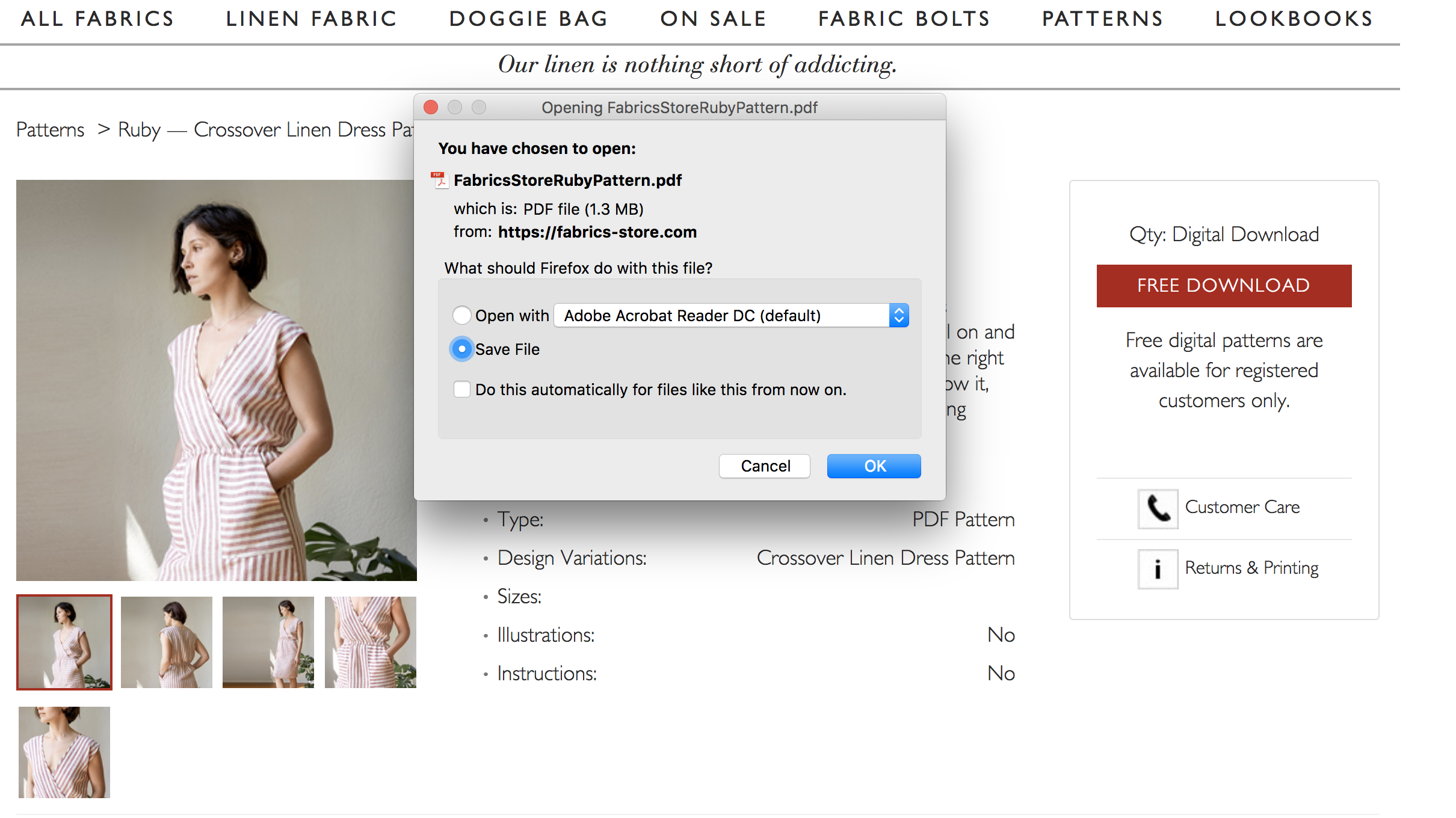 .
3) Your computer will ask you how you would like to name the saved file and where you would like to save this file and the screen will look like this ( I prefer keeping the file name the same and saving to my desktop for ease of finding).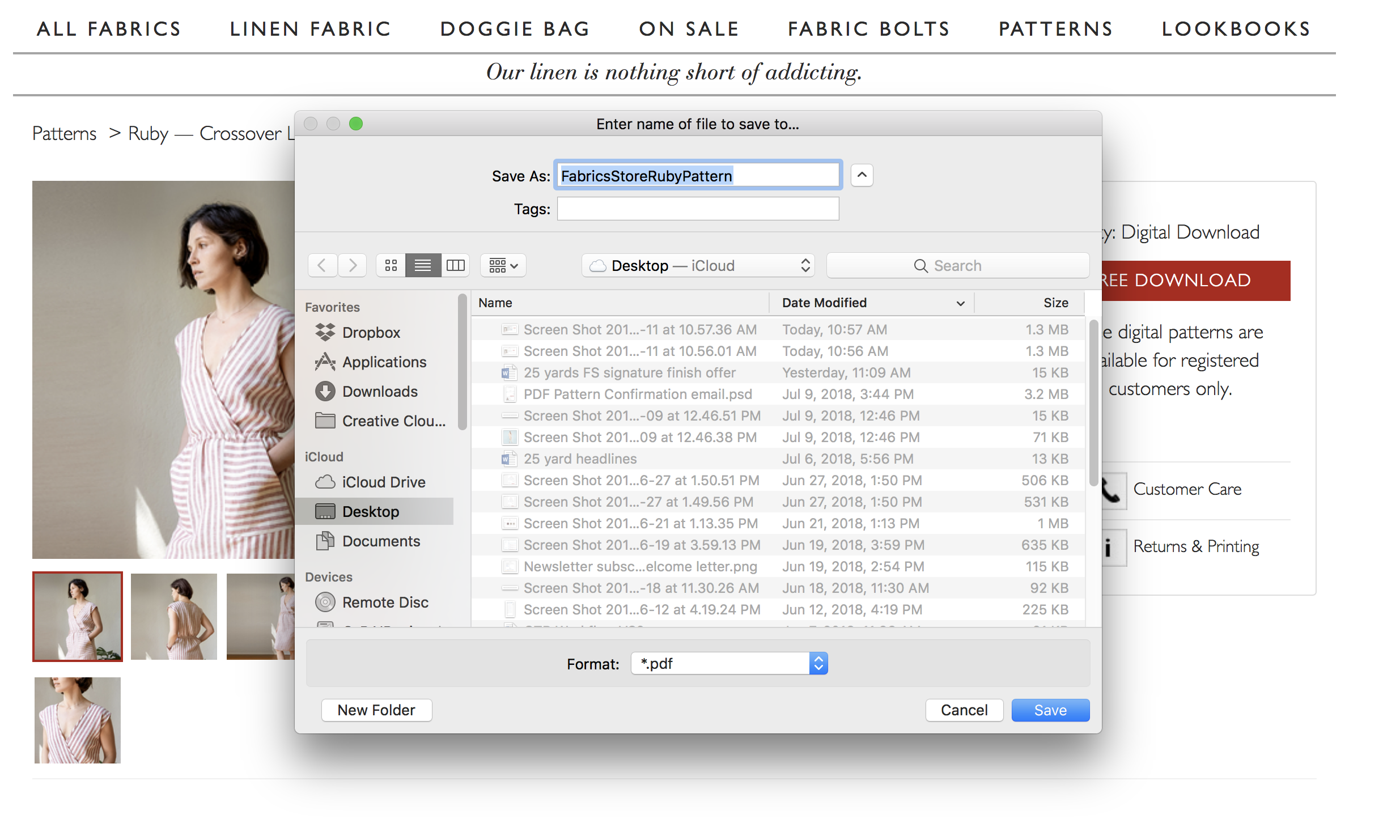 4) Once you click "Save", the PDF file has been saved to your computer with the name and location you selected.
* Some computers are set to a default setting to save all downloaded files to your Download folder automatically. If your computer does that - simply check the Download folder on your computer and you will find this PDF files saved there).