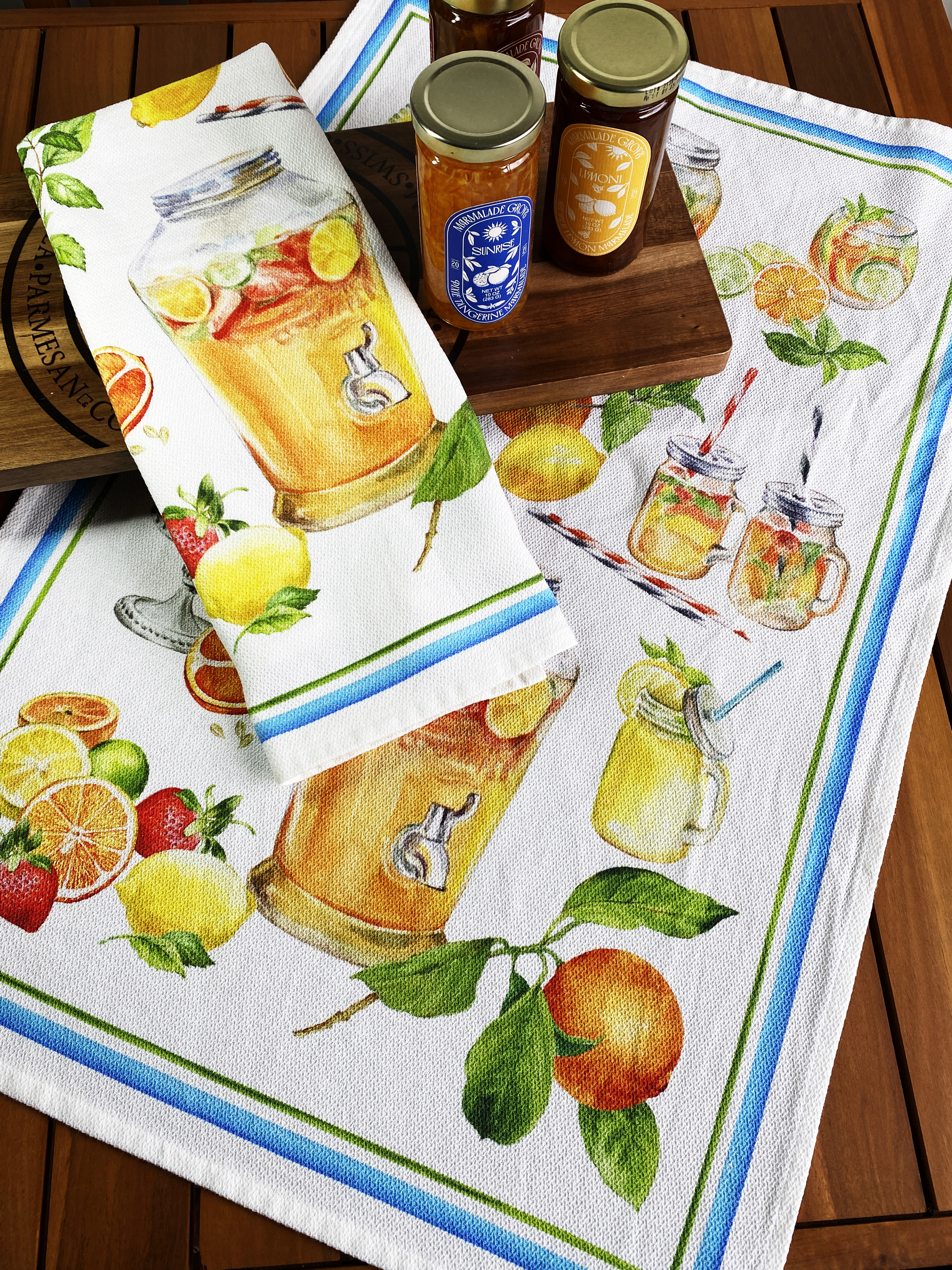 Each kit comes with 2 printed tea towels on one cut of fabric. Simply cut along the middle line to separate them and hem! For sewing instructions
see our tutorial here.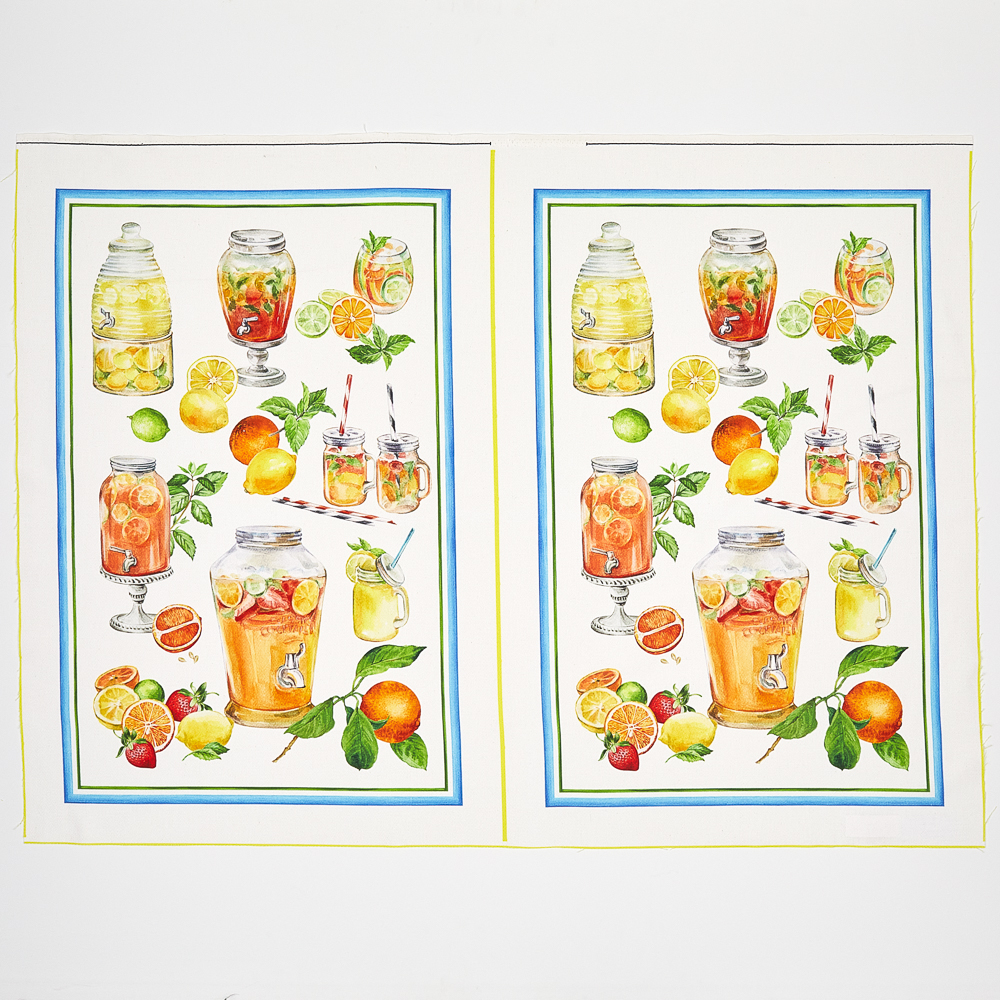 Specifications:
European Cotton
Digitally printed using fiber reactive dyes - No fading as the dye has absorbed into the cotton fibers.
No finish on this fabric to ensure maximum absorbency
Print on the front side only
Finished Towel size 20" x 30"