Finding the right fabric for your projects can be daunting, especially if you're new to working with linen.
Whether you have a project in mind or are looking for some inspiration, we have a few resources that will help you find the perfect linen for your project.
1. Check out our Blog - The Thread
Our blog has a treasure trove of blog posts about all things linen, even the art that inspires our color schemes. But did you know we have tutorials for many types of projects? If you have a project in mind, why not search for our tutorials, each one will not only tell you how to sew it, but it will also recommend fabrics to use!
Click HERE to go to The Thread Blog

Say I wanted to make napkins, I would just search for napkins in the search bar: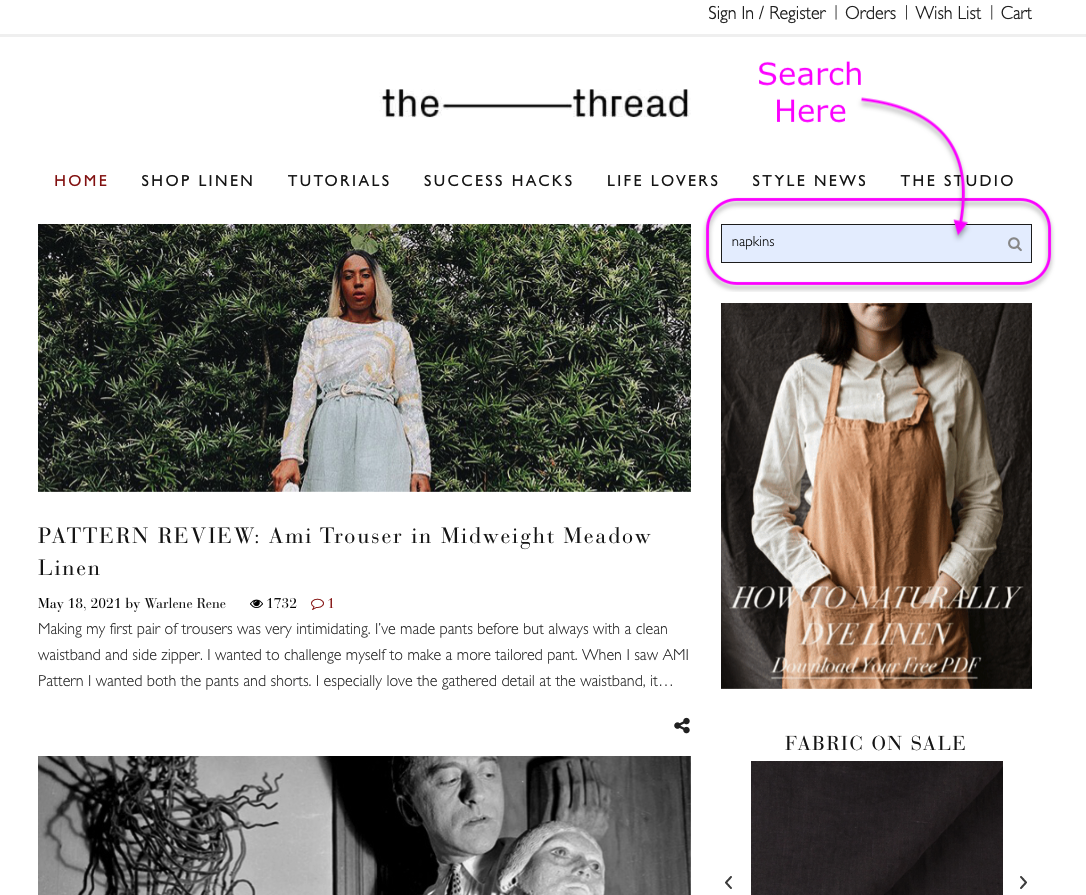 And 5 projects for napkins will pop up, each with fabric suggestions like our basic Middleweight IL019 or even a fun check or stripe, like our IL042 Yarn Dyes.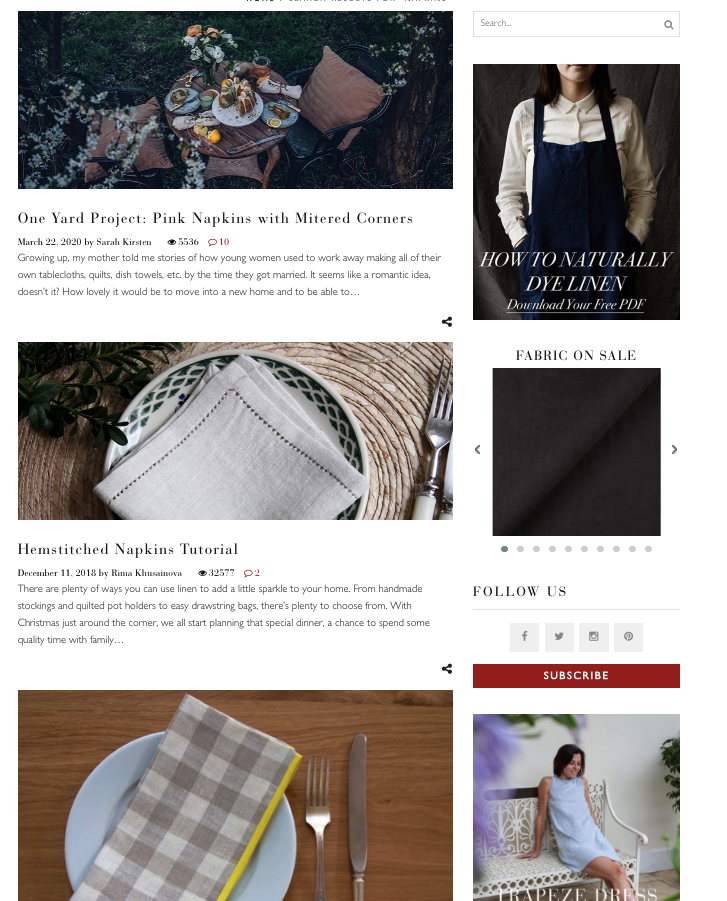 2. Start with a Pattern
We have over 100 patterns designed for our linen, and the majority of them are free! So if you've got a garment in mind you'd like to make, but aren't sure where to start, our pattern section has you covered.
First, go to the pattern tab found on the top of our website, or click HERE.

Browse through and select your desired pattern. I've chosen our Sara Pleated Pants pattern. Scroll down on this page and you'll find our fabric and color suggestions. For this pattern, we've recommended the 4C22 heavyweight linen.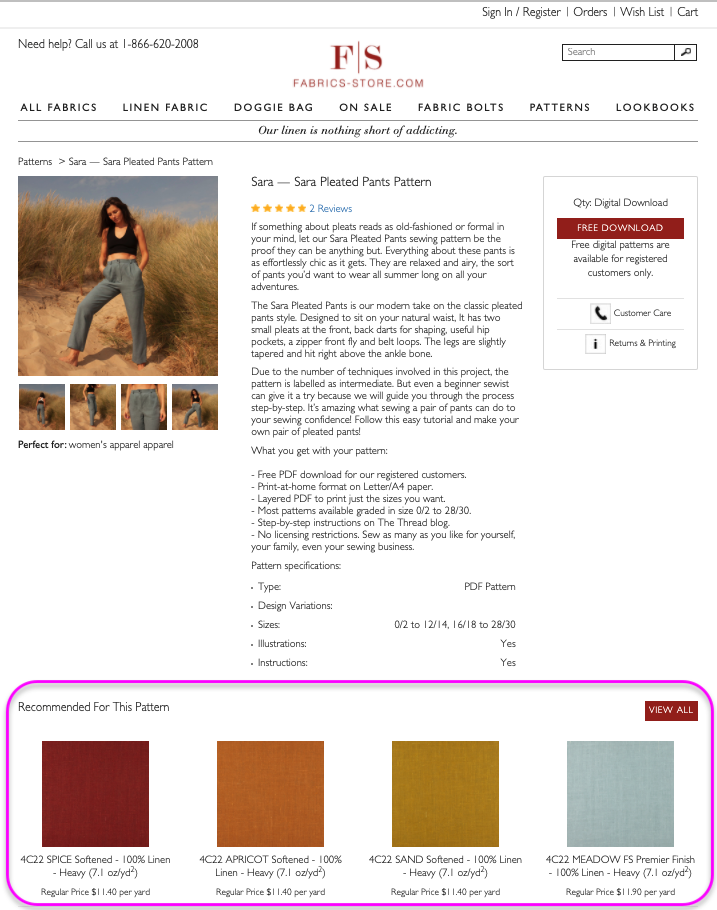 3. Fabric Pages - Reviews and Customer makes
Do you already have a fabric or weight in mind but are not sure if it's the 'right' fabric for your project. Want an idea for the drape? Is it sheer?
Why not check out the fabrics page on our website, then scroll down to see the reviews and photos of our customer's work.

Here's an example from our IL019 Tawny Port page: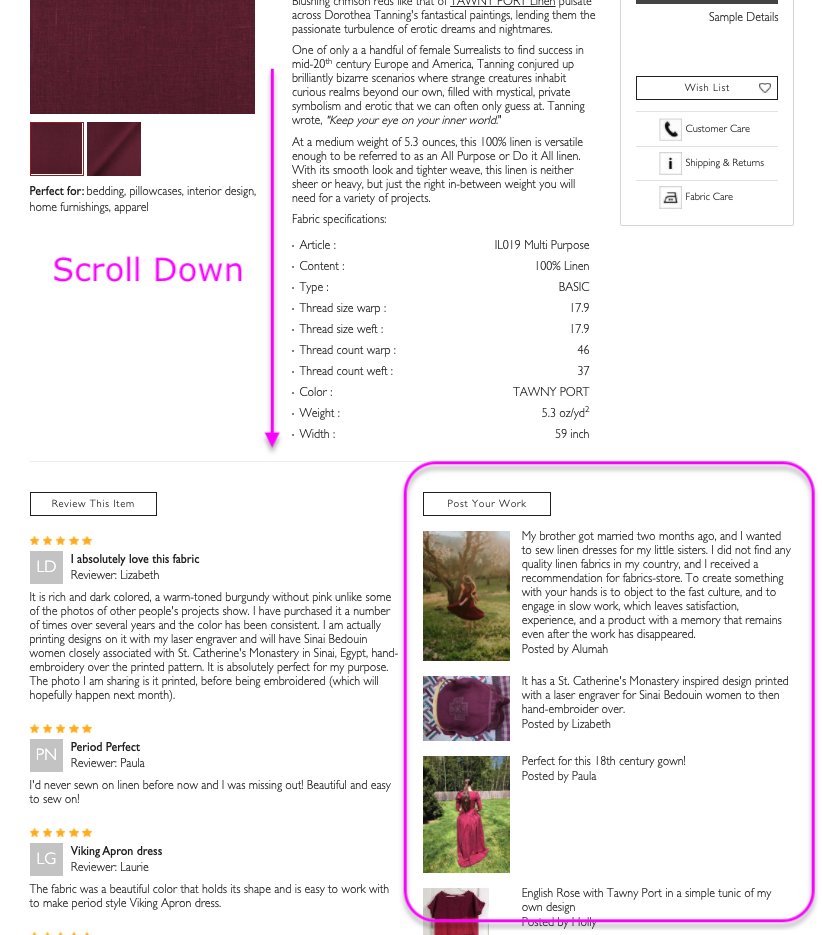 4. Get Inspiration delivered to your Inbox.

Our mailing list isn't just for the latest deals and email-only sales, we also send out tutorials!

Want to make your own Waffle towels? Kitchen towels? Aprons? We have a tutorial for that for our email list only. Sign up by scrolling down on our main page HERE. and enter your email into the box provided: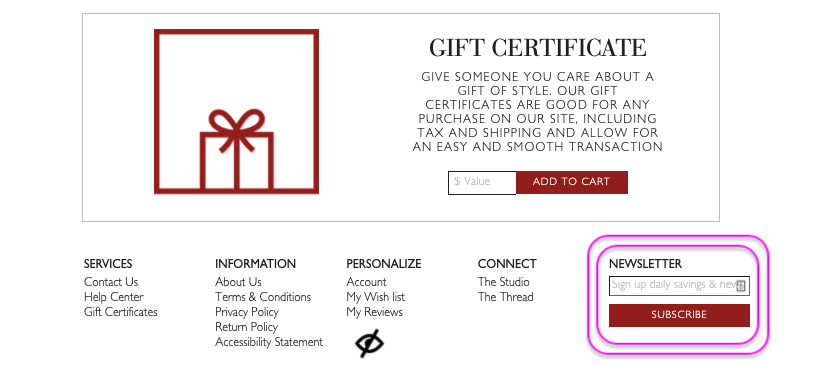 Examples of some of our Tutorial projects:
Kitchen towels from IL084 narrow width fabric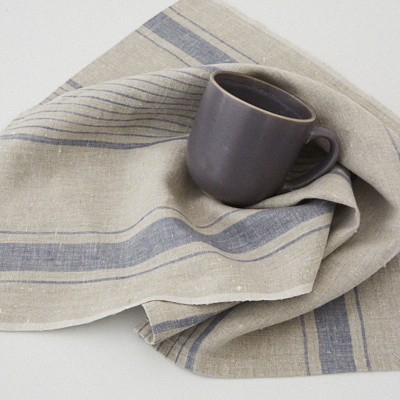 Towel sets using our Waffle Weave fabric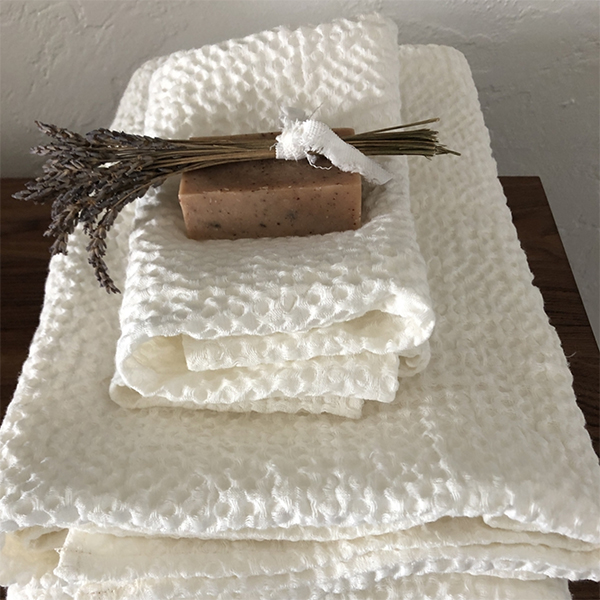 5. Order a Sample
Nothing beats being able to get a feel for fabric in person, so we sell samples of all our fabrics.

To get your sample:
1. simply choose your fabric by going to its sales page. I've chosen our IL019 Middleweight Bleached Linen.
2. Click "Order Sample". Its under the Add to Cart button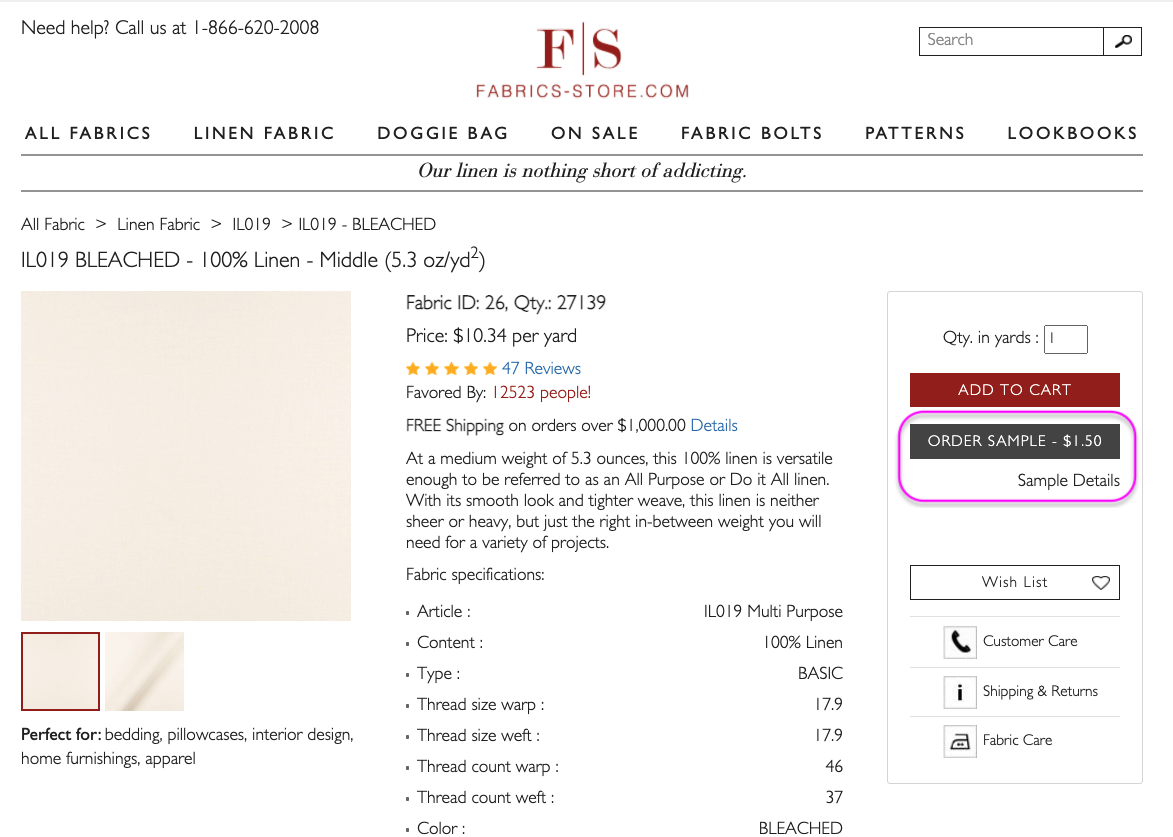 Want to know more about samples? We have a whole section of the Help Center dedicated to them HERE.
We hope you found these 5 ways for discovering your perfect linen fabric helpful and have filled you with inspiration for your projects!
Still stuck? Can't find what you're looking for? Why not send us an email HERE and our friendly Linen Lovers will be happy to recommend something.