Use the following steps to help you download and open your free Fabrics Store Pattern on your Apple Device.
______
Downloading and Opening the .pdf booklet file
Make sure you have Adobe Acrobat Reader App. You can download the FREE app from the App Store by searching 'Adobe Acrobat Reader' or by going to this link:
https://apps.apple.com/in/app/adobe-acrobat-reader-pdf-maker/id469337564


Sign in or register to download your pattern by tapping either of the icons at the top right-hand of your screen.



Locate the pattern you are after and Tap the red FREE DOWNLOAD button on the pattern page.

Depending on your device or web browser, your .pdf file may automatically open, and/or save to your 'downloads' or 'files'.




If you are using Safari web browser, it will have automatically opened the .pdf pattern booklet, here is how you can quickly open it in the Adobe App from this page:
a) Tap the icon located at the bottom of your screen



b) Select the "Adobe Acrobat App" from the menu that pops up at the bottom of your screen.




Accessing the pattern attachments in the Adobe Acrobat App.
6. Now that you have your .pdf pattern file open in the Adobe reader app, you can find your pattern as an attachment.
To do this, tap the three dots to open the menu: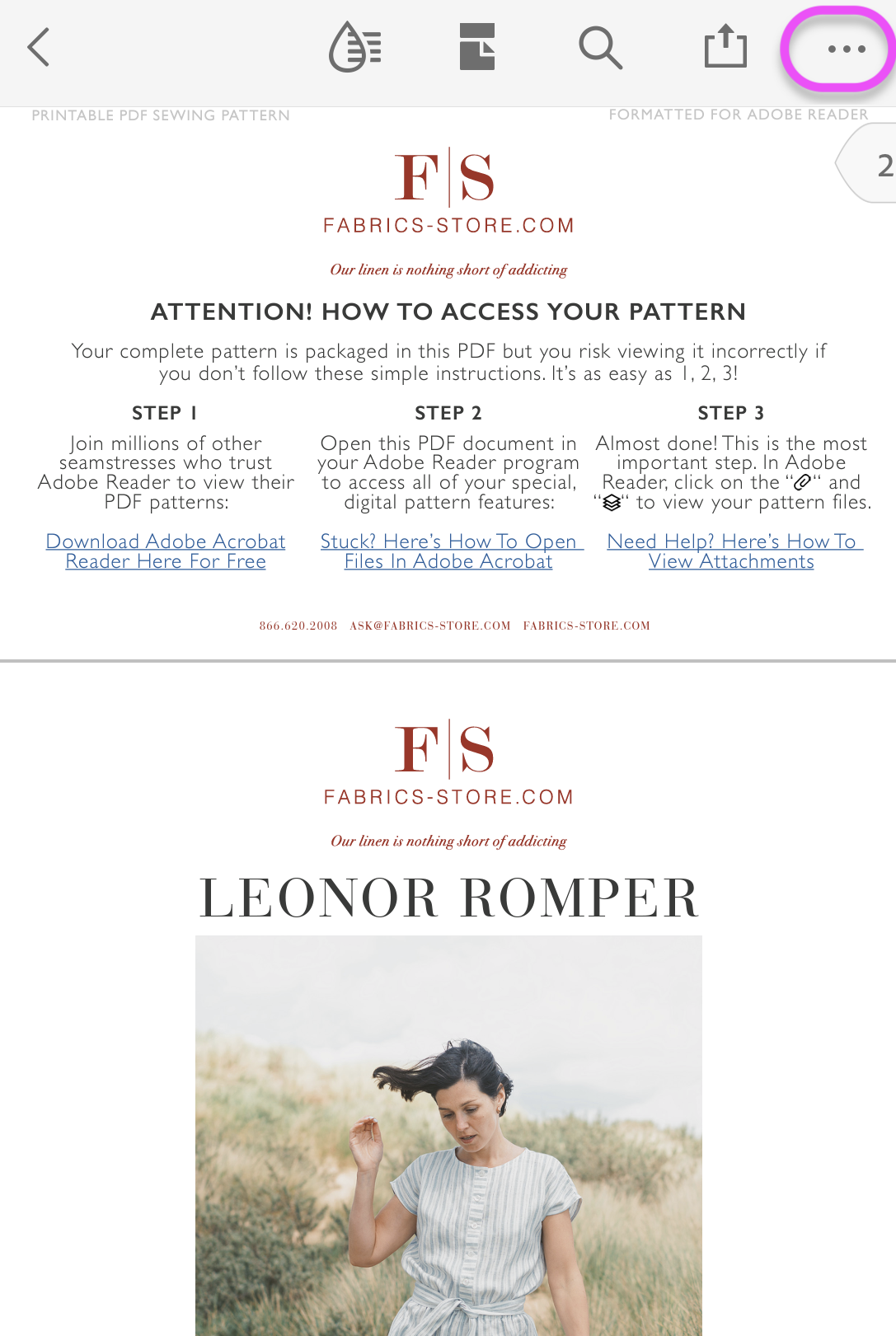 7. Tap "Attachments" on the menu that has opened at the bottom of your screen.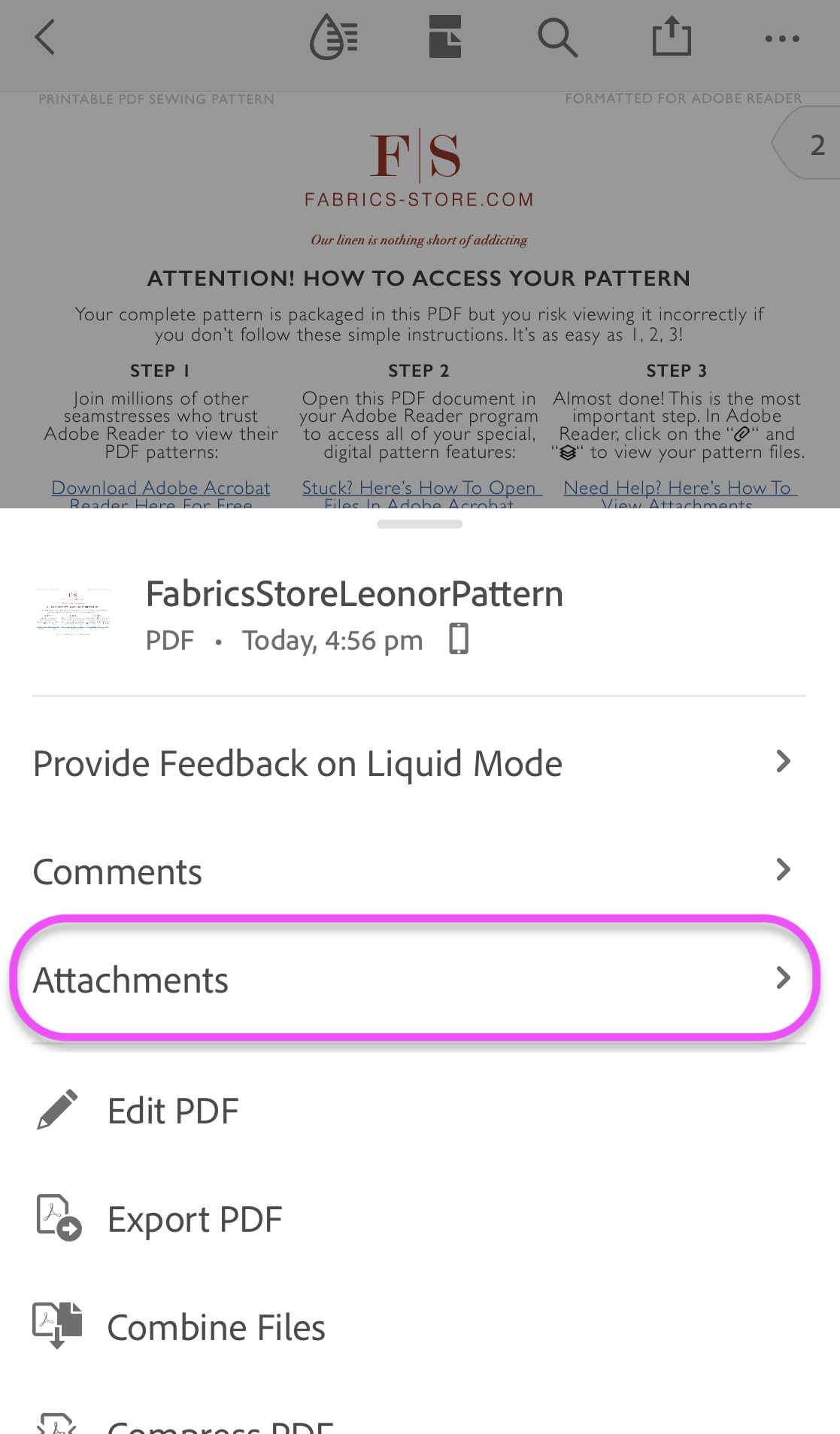 8. The attachments will be listed on your screen now. Tap to select the attachments to open.
Most of our patterns will only have one attachment, but some may have several.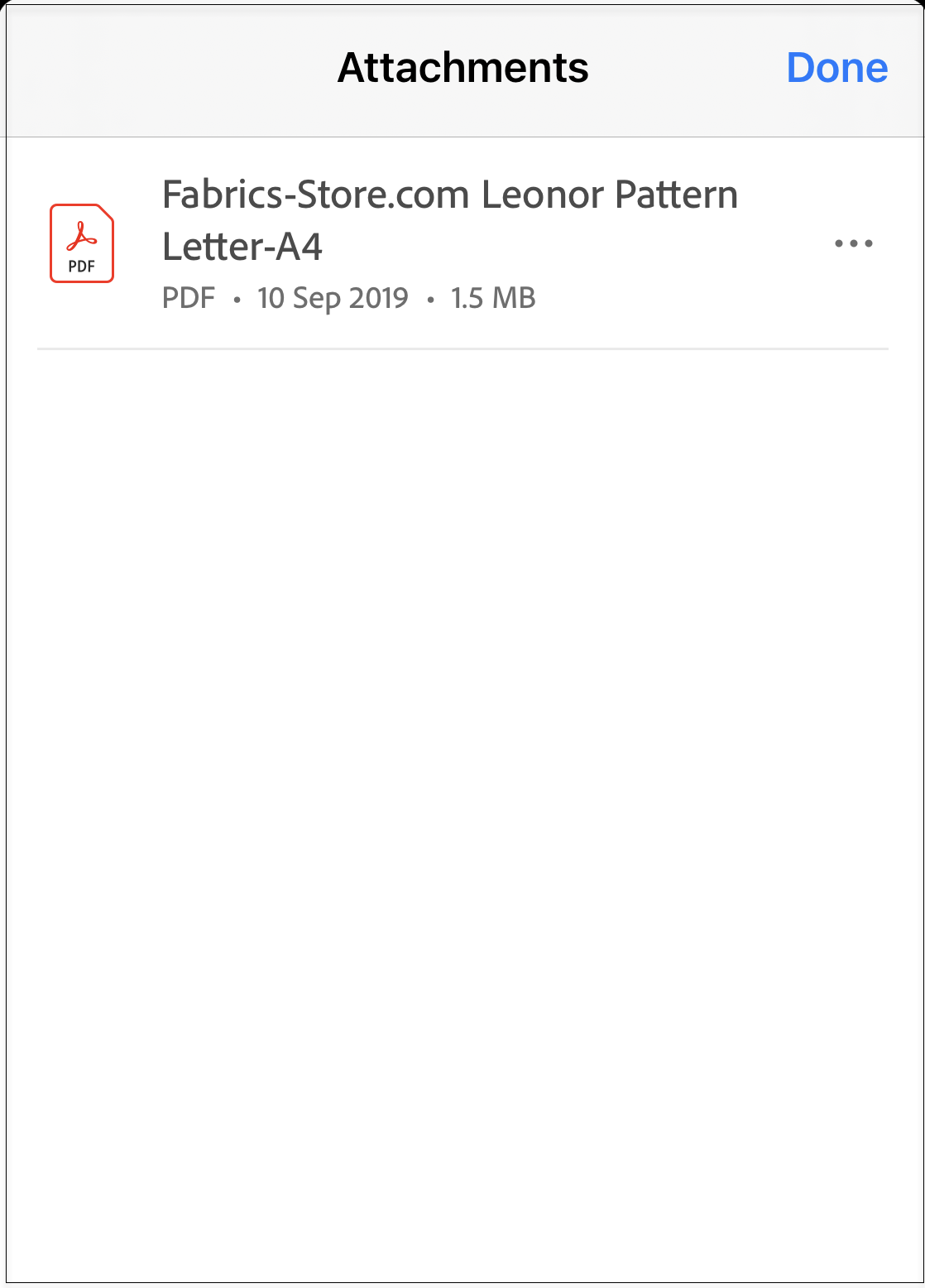 9. Now that your pattern is open, you can print it out by, once again, tapping the three dots icon at the top of the page, and scrolling down to 'Print' in the menu that opens.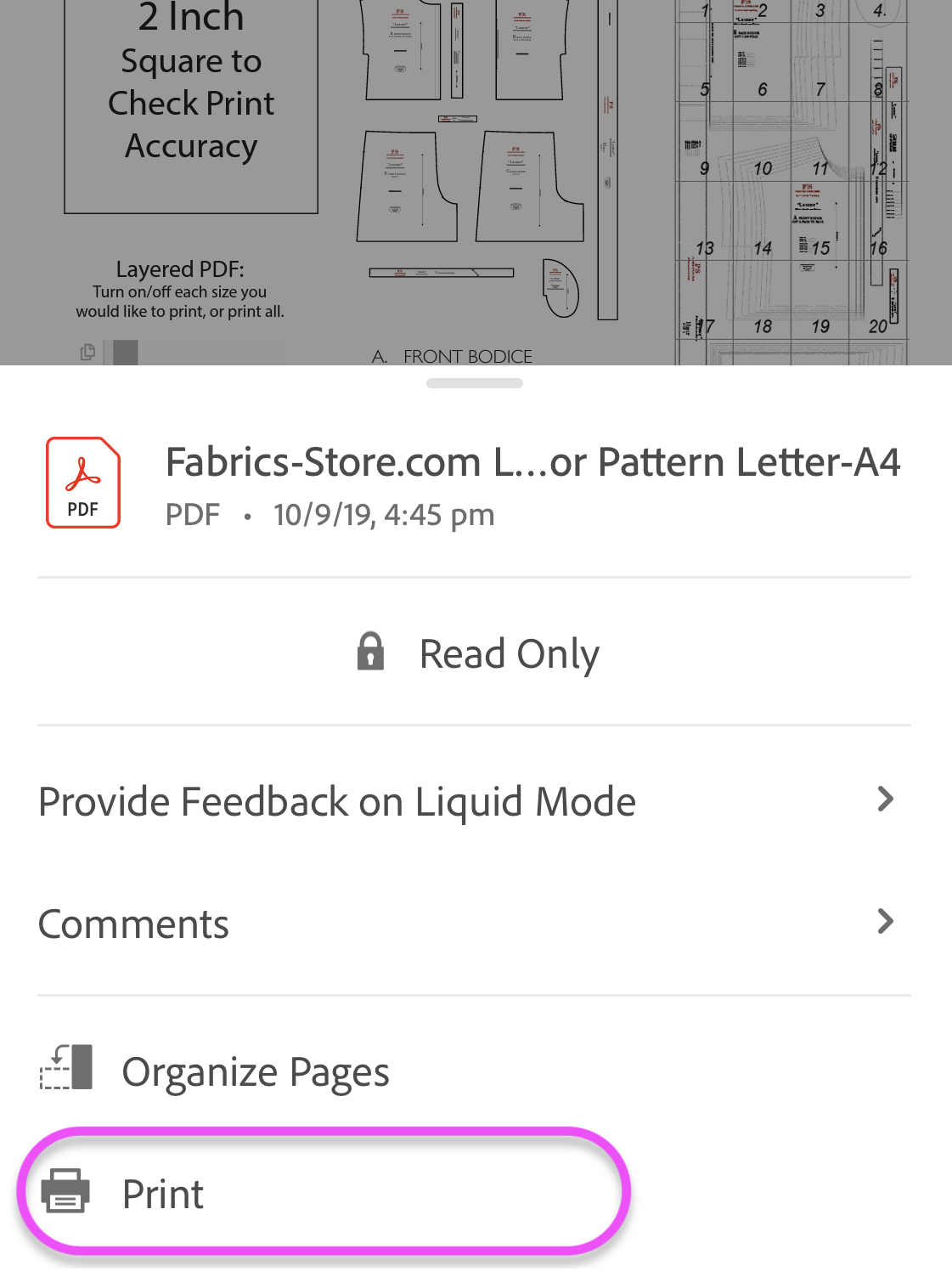 Note: You may have trouble printing your pattern from the App since it has limited options for printing. Your document should be printed at 'Actual Size' with no scaling. For best results, please print on a computer.
We have a great article on printing patterns from a computer HERE.
https://support.fabrics-store.com/hc/en-us/articles/360000217423-Printing-Pattern-Pieces-at-Home-PC-and-Mac-Computers-