Fluffy, dimensional, and simply a joy to live with - you'll feel like a sewing maestro when you pull this cloth out of its first dry cycle.

The wonderful quality of our IS010 Waffle Weave fabric is its remarkable transformation from a flat fabric with a subtle basket weave to a luscious, bouncy 3D waffle texture.

Before and after washing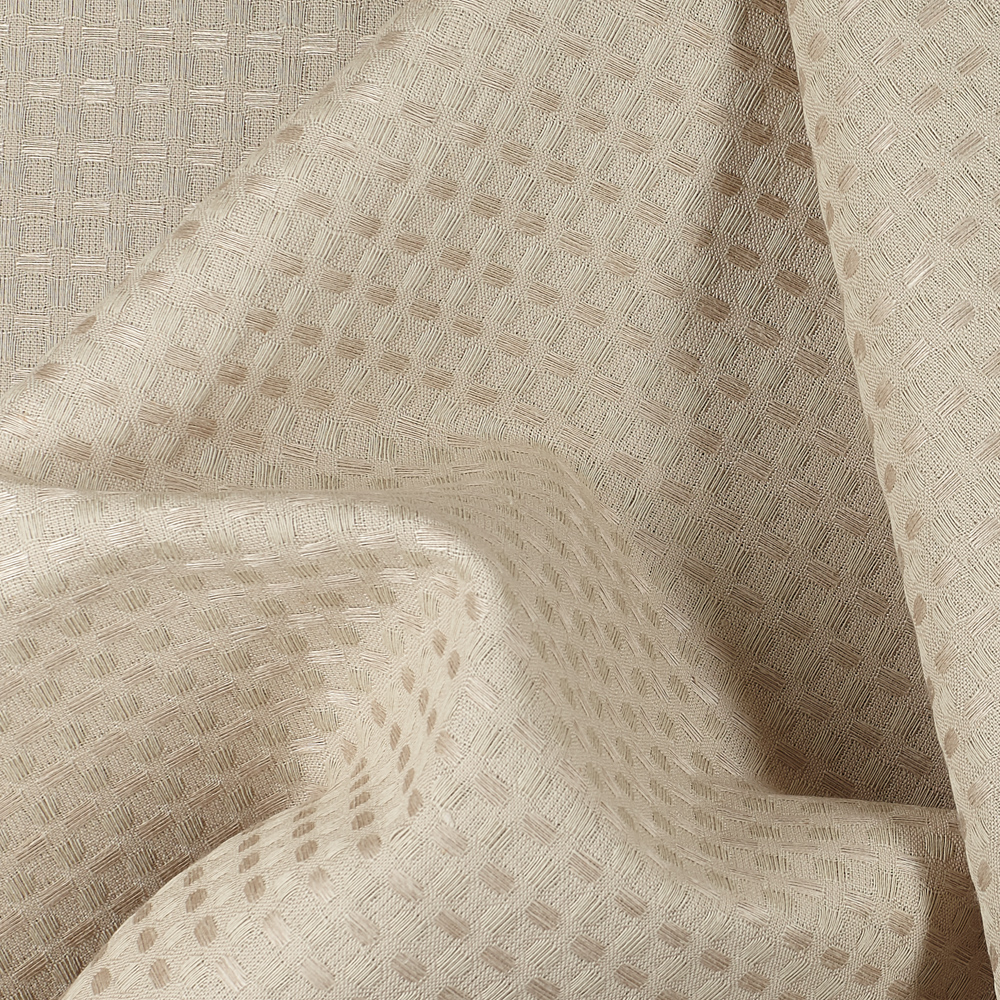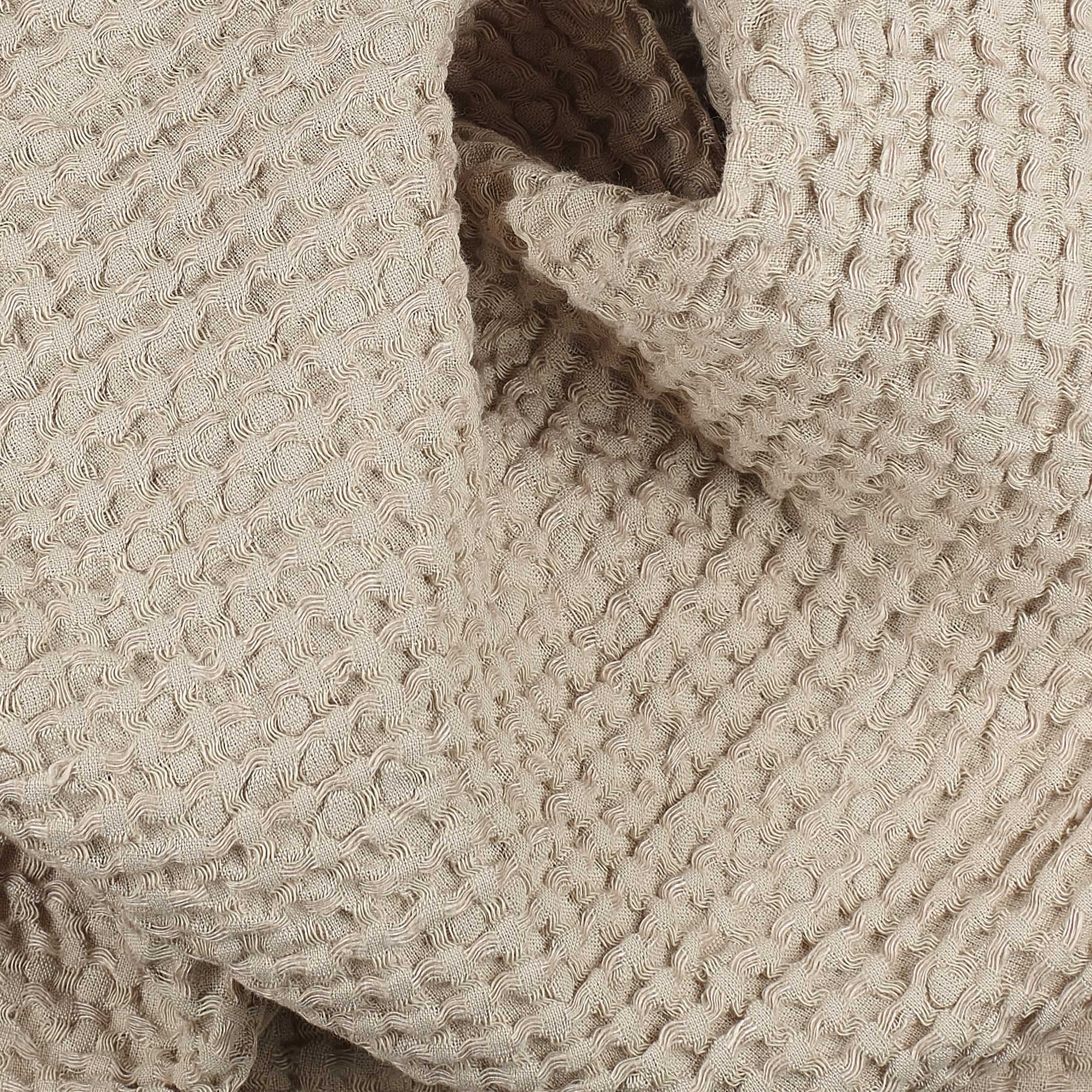 Pictured above is our IS010 Waffle Weave Fabric in PEBBLE

To achieve this wonderful transformation, the fabric will shrink, and this should be accounted for in your projects. We calculated shrinkage to be approximately 17% across the width (weft of the fabric) and 28% on the length (warp of the fabric) when washing using our recommended methods which you can learn more about HERE.

So you may now be asking... do I pre-wash the fabric then sew? What can I sew with this fabric? how do I calculate shrinkage? What's the best way to finish my seams? How do I cut this fabric accurately?

Don't worry, we've got all of your questions answered in the following articles, right here on the FS Help Center.


To Pre-wash or Not to Pre-wash... and Calculating Shrinkage in IS010 Waffle Weave
Cutting pattern pieces from washed IS010 Waffle Weave
Sewing with IS010 Waffle Weave Fabric

If you're looking for inspiration for what to make why not check out the following blog posts:

How to make waffle bath towels - with instructions for cutting, hemming, and bias tape binding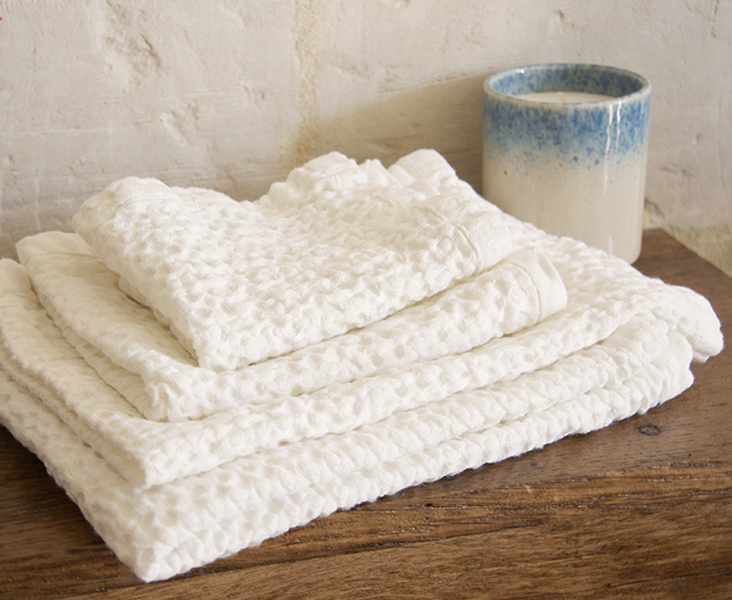 Get inspired by beginner sewist Sophie Frank's Capucine Robe in the Waffle Weave from the Thread Blog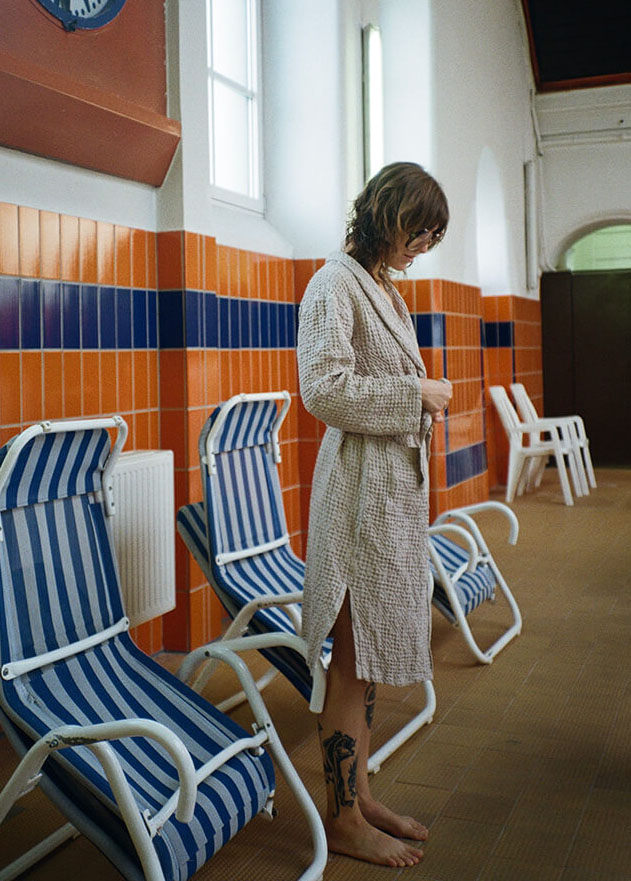 ...or send us an email (ask@fabrics-store.com) to request your free copy of the following email sewing tutorials :

Make a baby blanket and learn how to fold it into this sweet teddy bear shape for the perfect gift