Use the following tutorial to support the instructions in your Capucine Pattern booklet. In this tutorial, we are using 4C22 heavyweight, 100% linen, in the color Dulse.


The collar instructions begin on page 27. This tutorial will begin by marking the Front Pieces (A) with the pattern markings
​____________________
1. Transfer the dot marking from the pattern to your 2x Front pattern pieces (A).
To help me sew the stay stitching accurately, I used a fabric marker to draw the stitching lines as indicated in the pattern booklet which is 2" from the dot marking, and a scant 1/2" or 5/8" away from the cut edge (labeled below)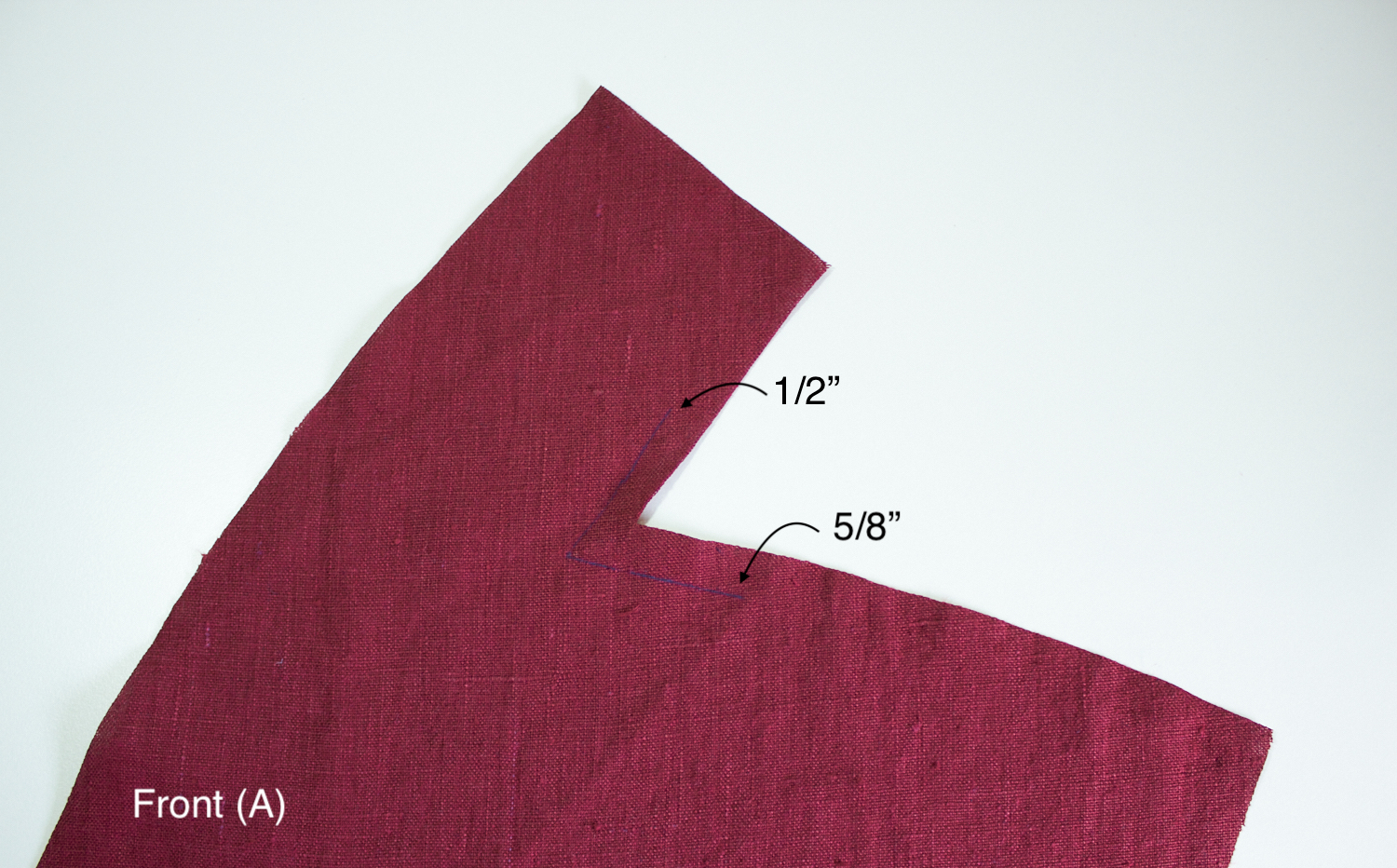 2. Sew the stay stitching.
I used a contrasting thread to help me see my stitching better. This will be hidden in our seam allowance so won't be visible on our finished robe.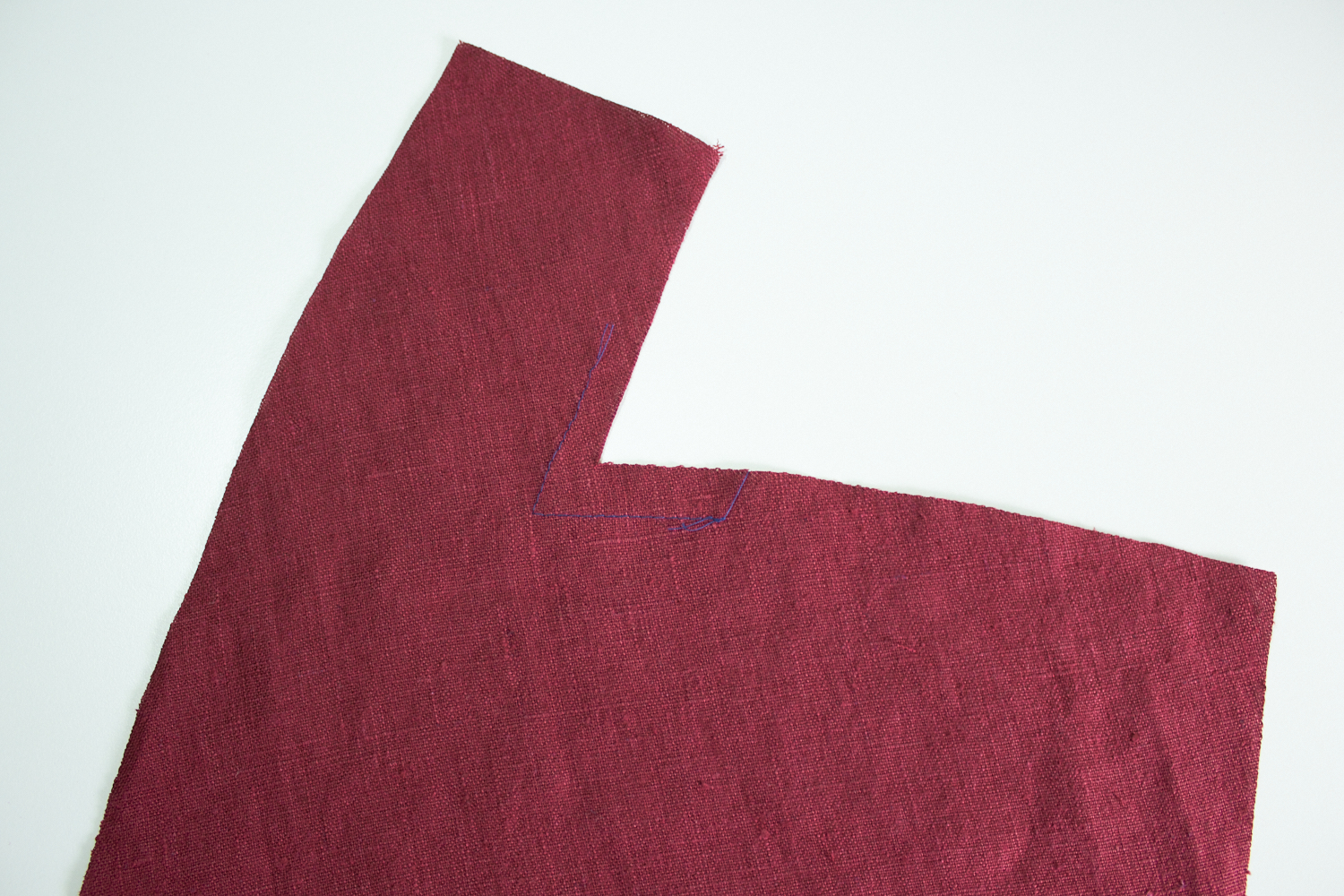 3. Clip the interior corner, making sure not to snip the stitching line.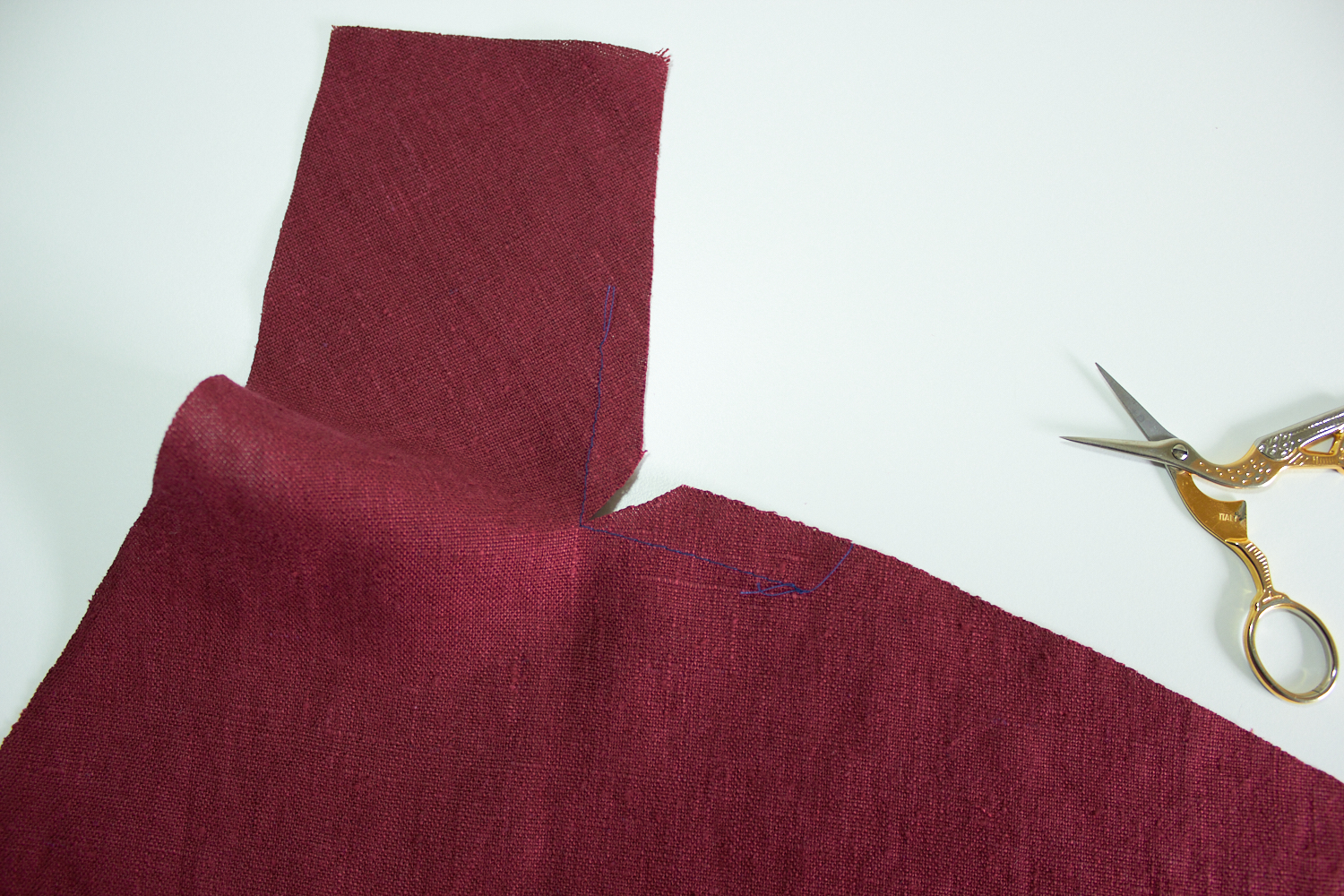 4. Place your two Front pieces (A) with right sides together, then match the shoulder seam as shown. Pin in place and sew a 1/2" seam.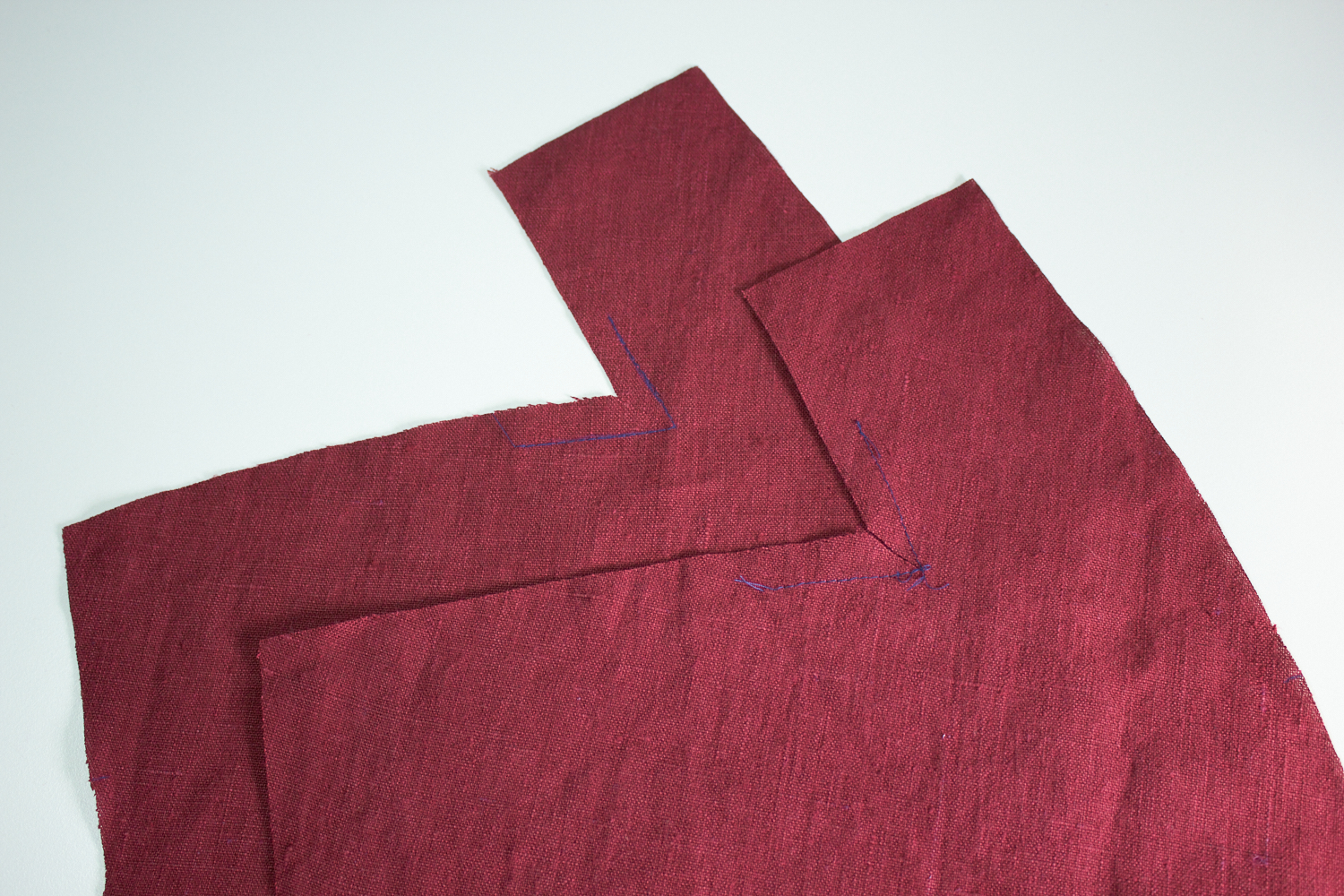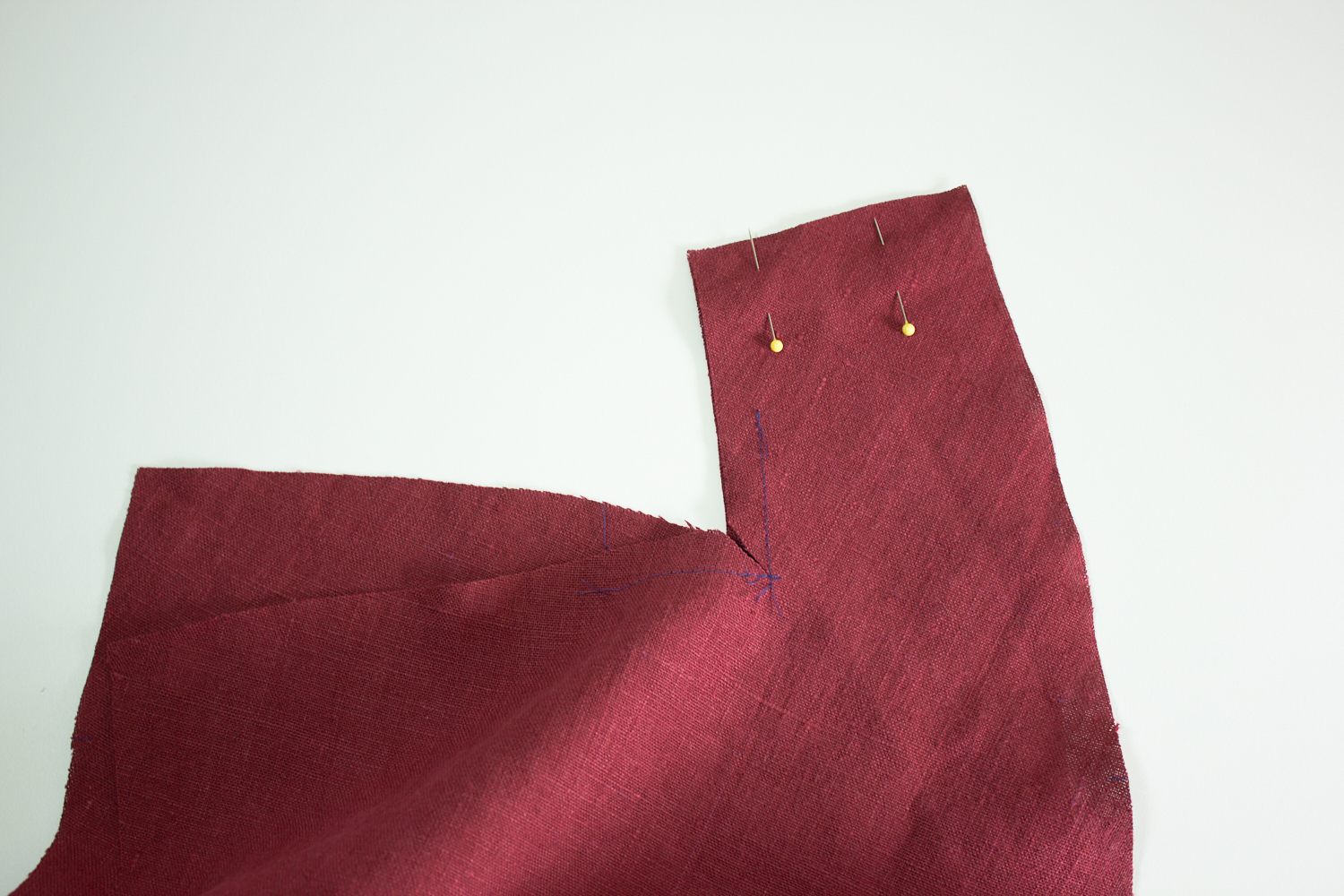 5. Press the seam allowance open.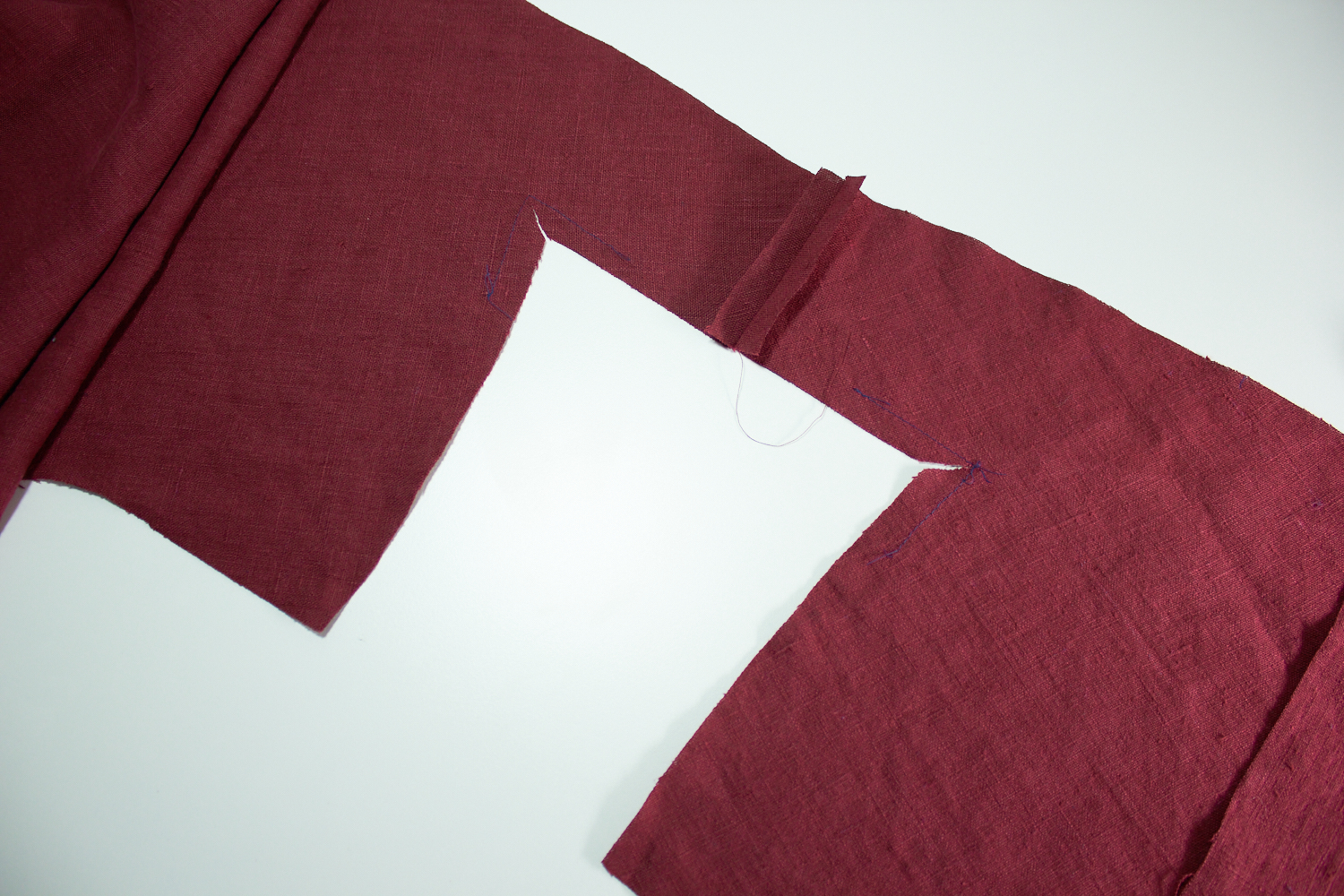 6. Place your Back Piece (B) on your work surface with the right side (RS) facing up.
I left the center crease in the middle intentionally for this step.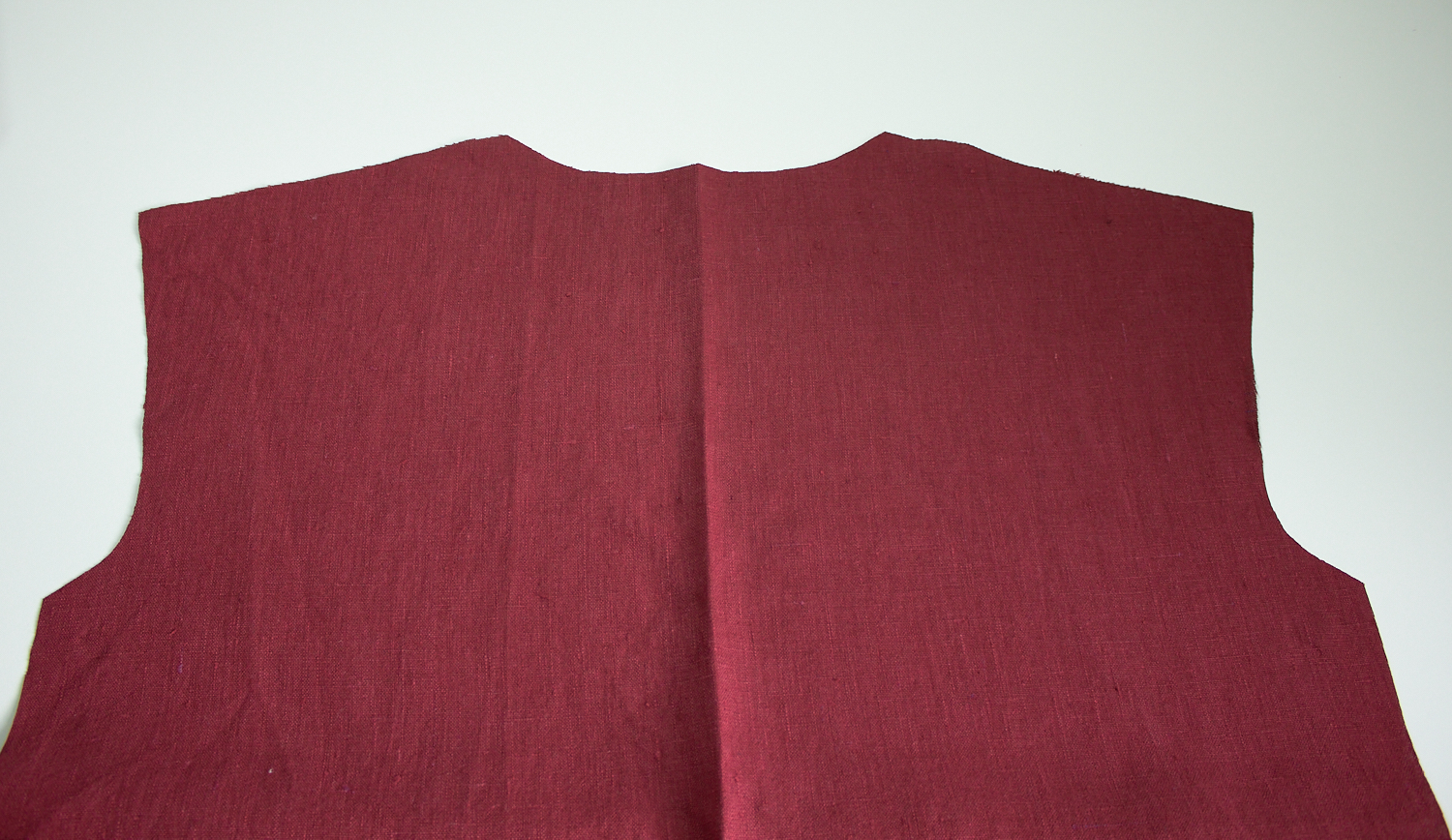 7. Place your Front (A) on top of the back piece with RS together.
Start by lining up one of the shoulders. matching the dot markings. Notice how I've spread open the Front piece at the slit.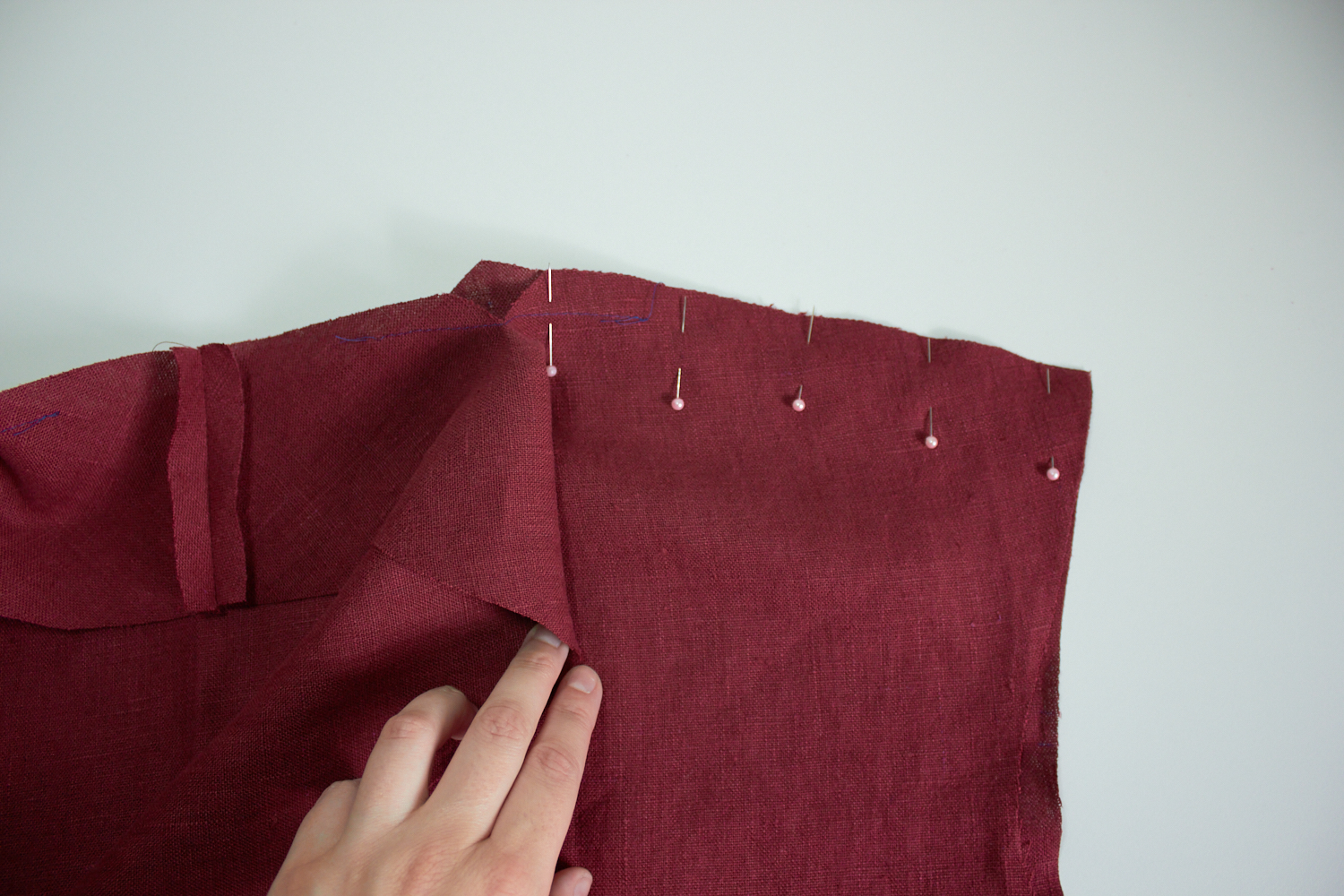 8. Start pinning the collar to the center back by matching the seam line up with the center crease on the back piece.
Continue pinning the Front piece to the back piece at the collar. Finally, pin the clipped corner to match up with the dot marking on the back pattern piece.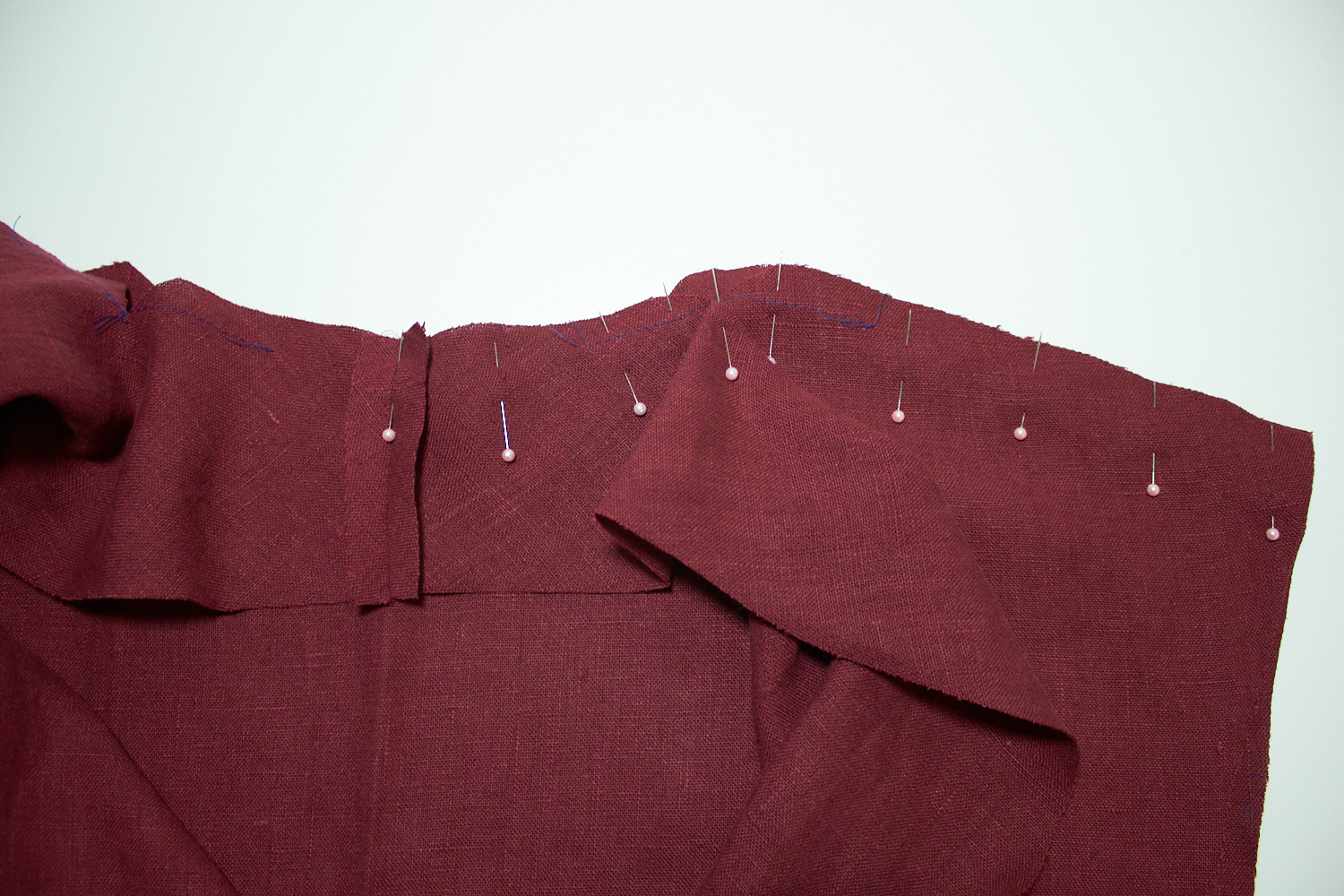 Zoom-in of the corner pinned: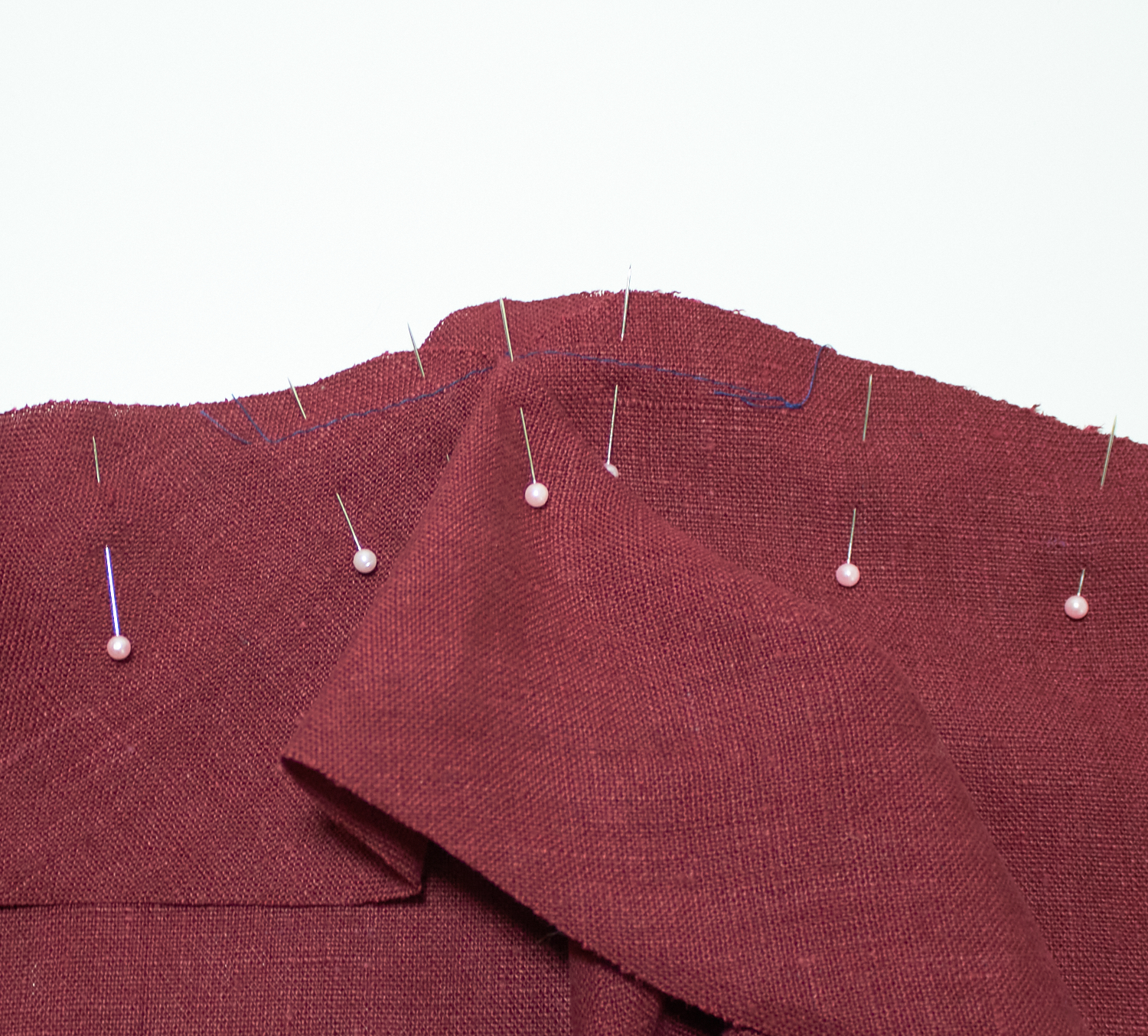 9. Pin the remainder of the shoulder and neckline/collar.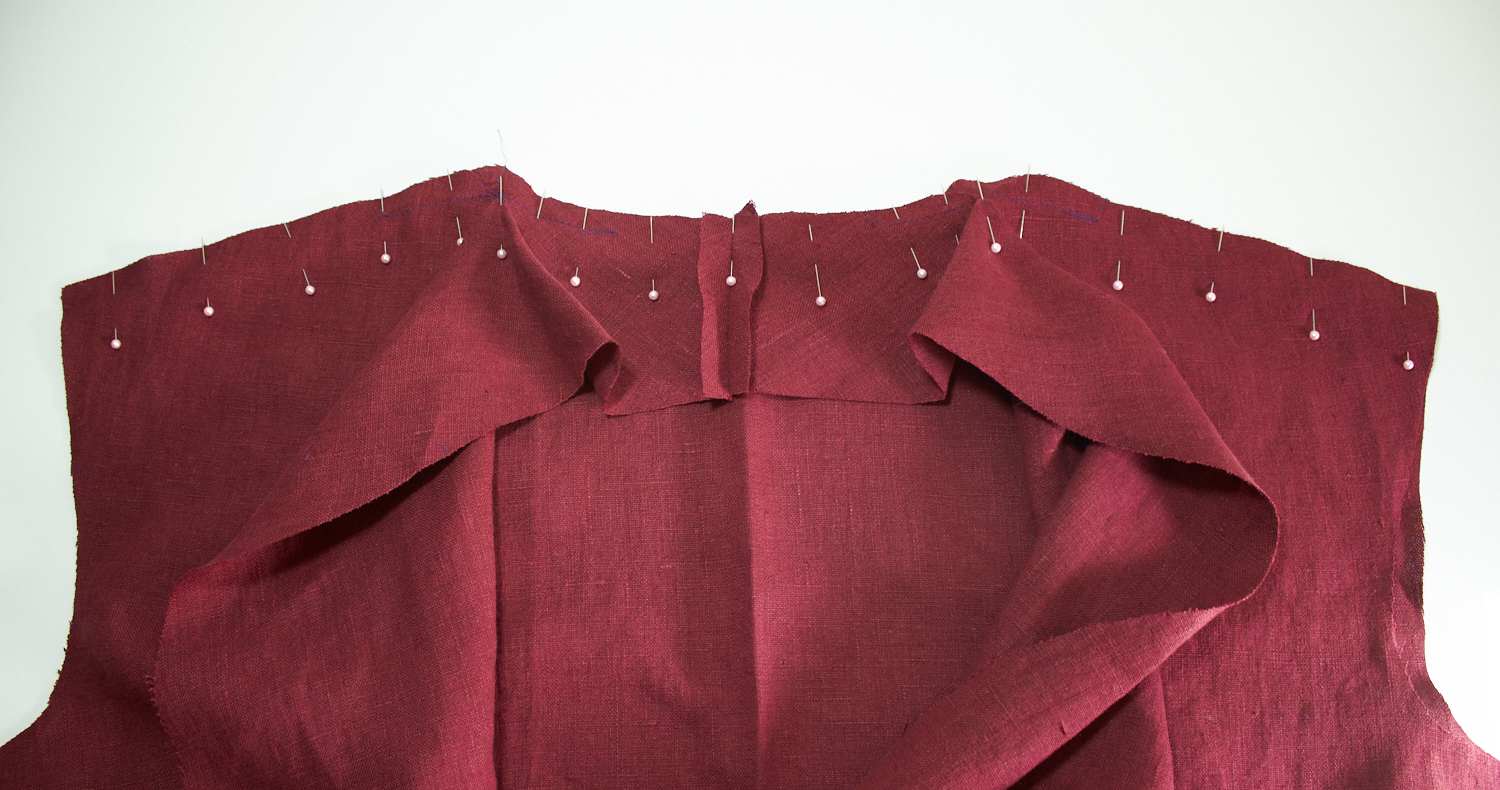 Here is what your pinning will look like on the back: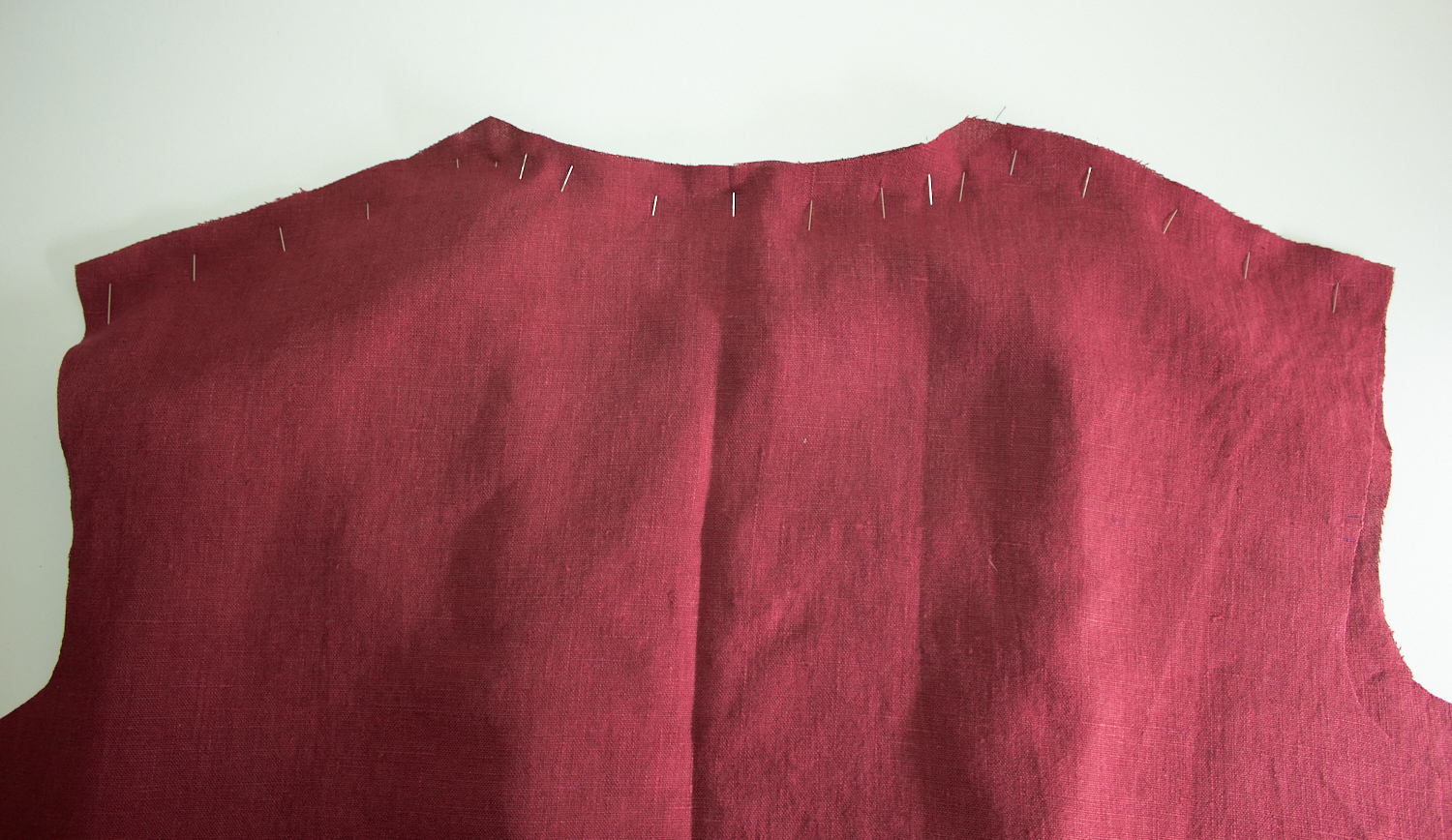 10. Sew the entire pinned section down according to the seam allowance listed in your instruction booklet on the top of page 28.

Your front and back pieces are now attached and your collar is built in! Yipee! Throw your robe on a dress form, hanger, or yourself, and admire your magic!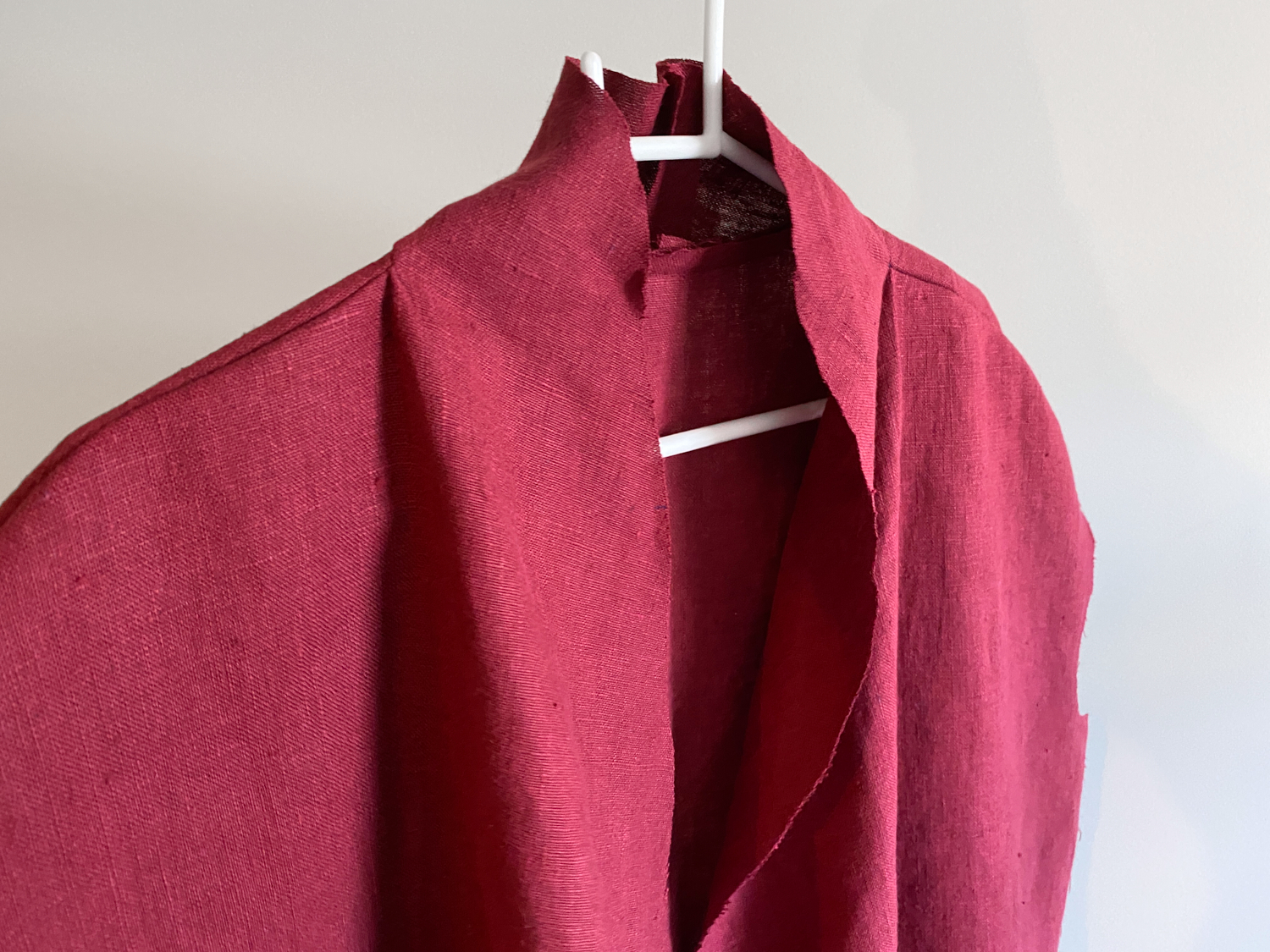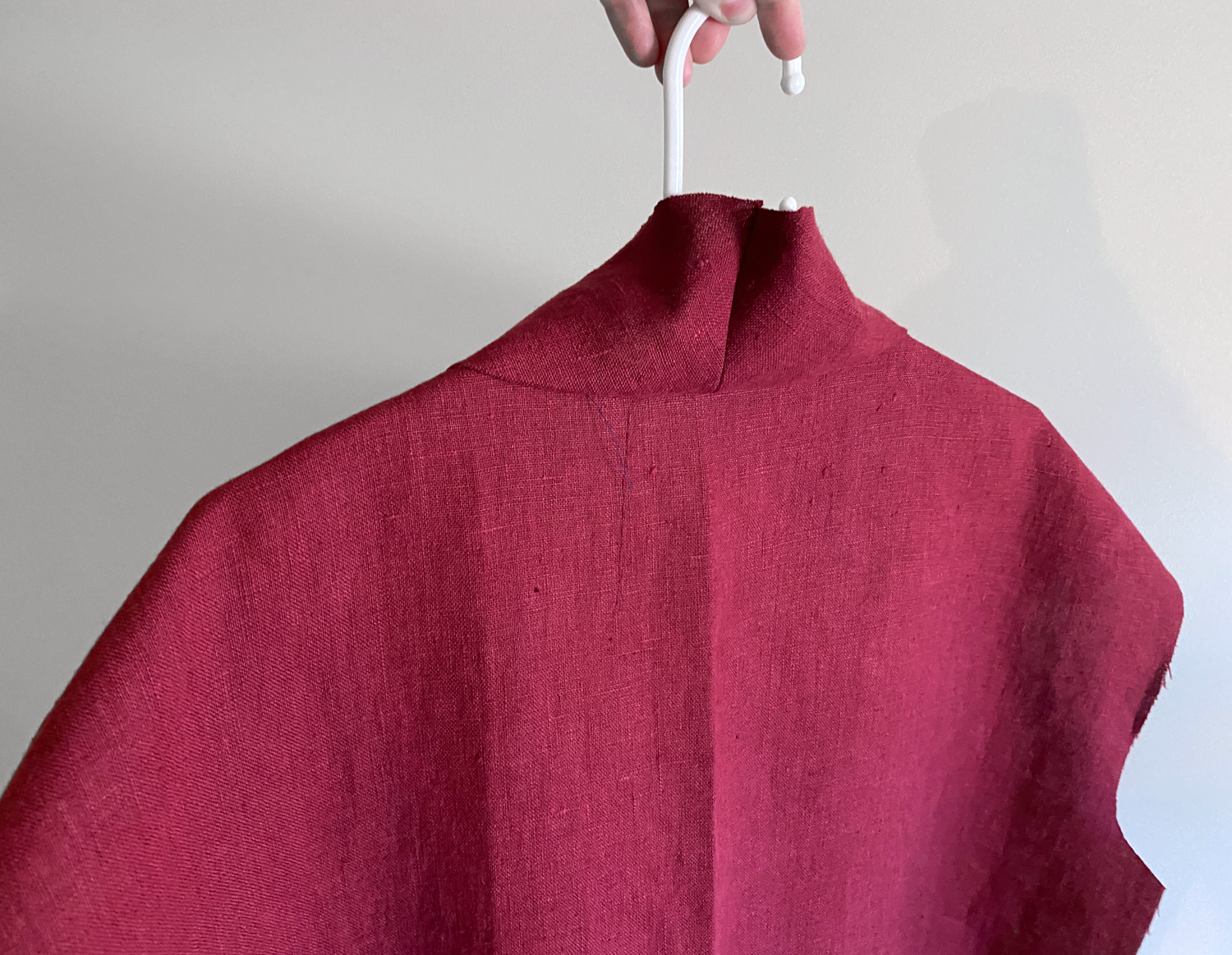 Need Help Sewing the Facings on your Robe? Click HERE for the tutorial.
_____________________________
Still stuck? Contact our in-house seamstress:
Email us using our web form Here.
Book a Zoom call: https://calendly.com/lauren-fabrics-store/15min