Sewing with linen is a breeze, but with its wonderful drape and hand, comes its tendency to want to fray. We've sewn up 7 examples of the methods you can use to finish your seams in order to give your linen garments that professional look and finish.

If you're a beginner sewist, or have years of sewing experience under your belt, these techniques are sure to give your linen seams the protection they need for a long-lasting garment or project.


I've demonstrated these techniques using our IL019 Middleweight Linen and a contrasting thread so it's nice and easy to see, make sure you use a matching thread for your project (for thread suggestions see our article on threads here).
1. Serger/ Overlock
The quickest method by far is the overlock stitch created by a serger. The machine cuts your fabric while binding the seam using 3 or 4 threads.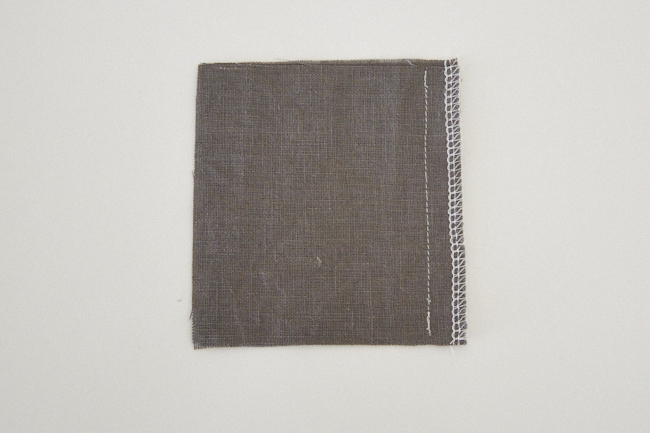 You can overlock your seams together or separately. If you need to press your seams open, serge your fabric pieces separately first, then sew your seam.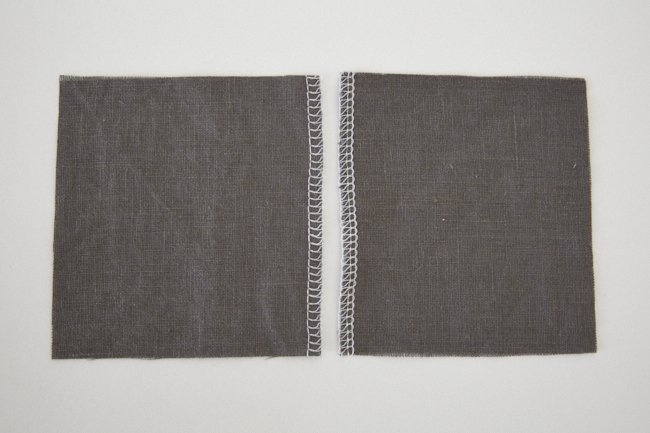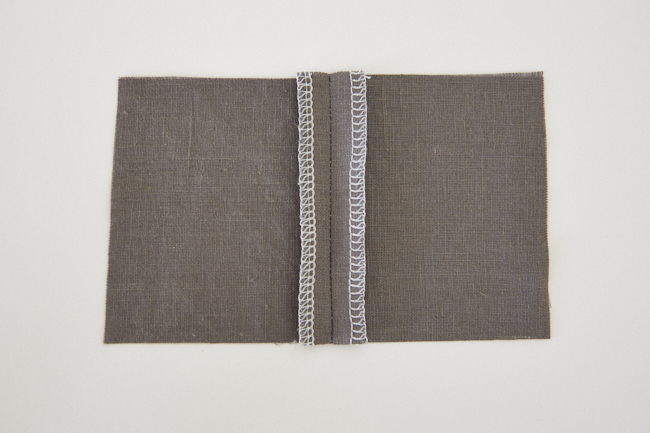 2. Zig-Zag
The quickest and easiest method for machines with a zigzag stitch. Like overclocking, you can zig-zag your seam together or separately for pressing your seams open or together.
Check your machines user guide and do some trial and error for the best stitch width and length combination for your weight of fabric. On the IL019 middleweight pictured, I used a 3mm width and 2mm length for my stitches.
You can sew close to your fabrics edge, or sew so that the needle slings out over the edge of the fabric.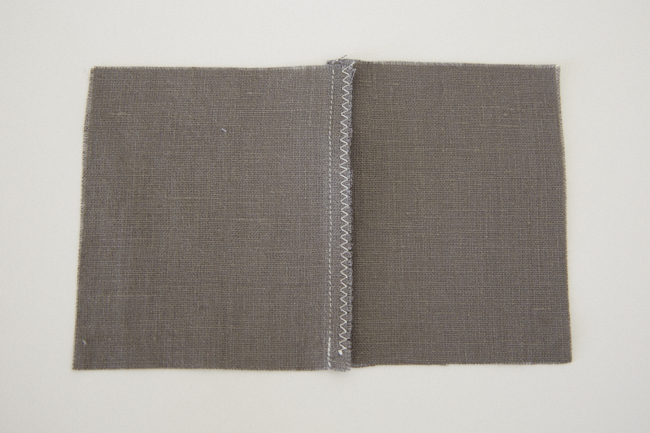 Presser foot and needle positioning for sewing just off the edge.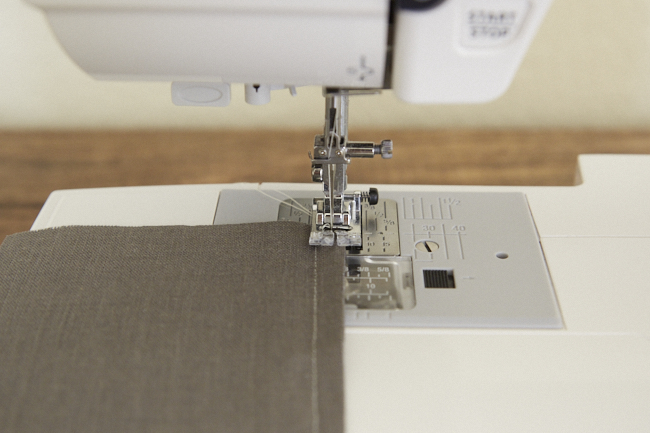 3. Sewing machine overlock/ overedge stitches
Some machines come with a plethora of different stitch types, including some stitches which look like an overlock stitch and others called 'over edge' stitches, designed to be sewn along the edge (and just off the edge) of your fabric.
My machines overedge stitch in a double zig-zag variation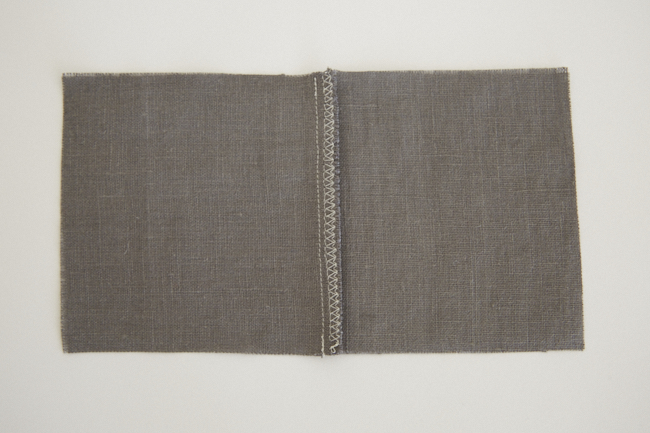 Check your machine's user guide for the stitches your machine can do. You may need to switch out to another presser foot, like my overlock stitch pictured below.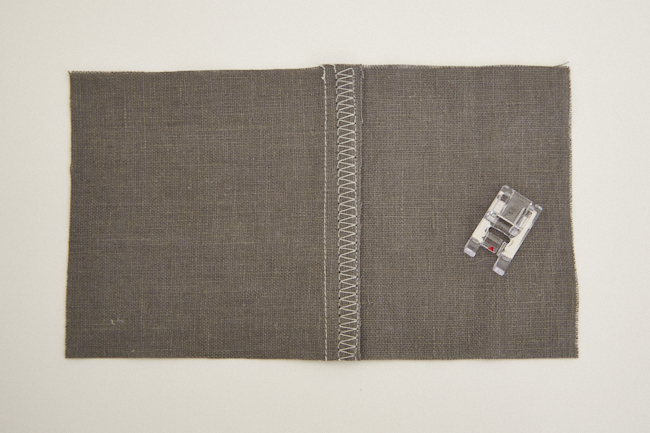 3. French seams
French seams are a great way to finish raw edges and to give your garment a clean, professional appearance. In essence, the French seam completely encloses raw edges of the seam allowance within a stitched little pocket making your seams neat and more durable. They are perfectly suited for lightweight and medium weight linen that is prone to fraying. It's better not to use this finish on heavy linen as it may create bulky seams.
See our tutorial for sewing french seams on The Thread Blog HERE.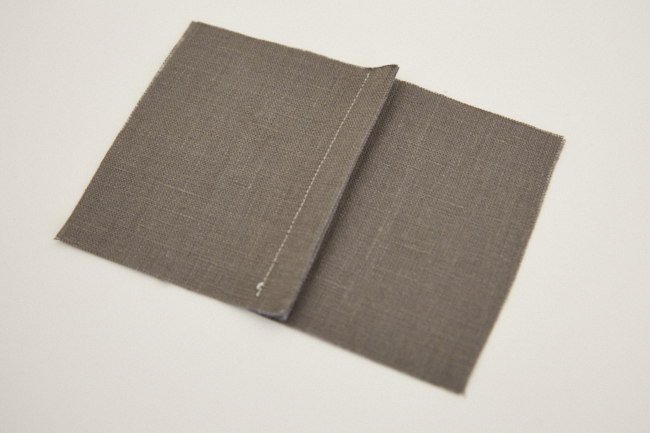 4. Flat-felled seams
A flat-felled seam is an easy and useful technique to master if you are looking for a sturdy seam finish and a neat, professional look. Just like with French seams, the raw edges are completely enclosed within the seam with the wrong side looking as good as the right side.
The flat-felled seam is commonly found on denim jeans and menswear because it's extremely durable and sturdy, in addition to providing beautifully clean finish. It is also a great choice for linen fabrics as the extra line of stitching adds a lot of strength to the seams and prevents them from fraying after multiple washes.
See our tutorial for sewing Flat-felled seams on The Thread Blog HERE: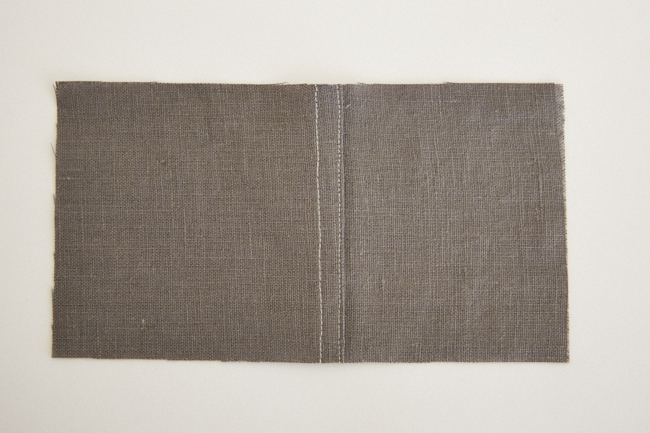 5. Open flat-felled
The open flat felled seam is great for seams that you'd like to lay flat, but also have some extra stability. We recommend this seam finish in our linen sheets pattern since it is practically unnoticeable when you lay on it.
Start by folding your seam edge over (I used a 1/4" fold) to the wrong side press.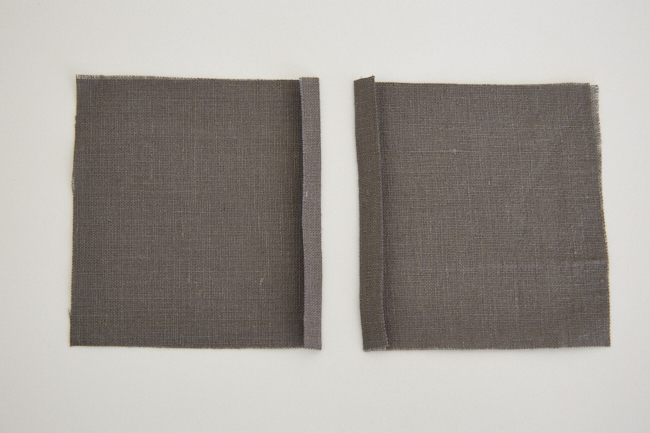 Sew your seam (I sewed it 3/8") with your fabric right sides together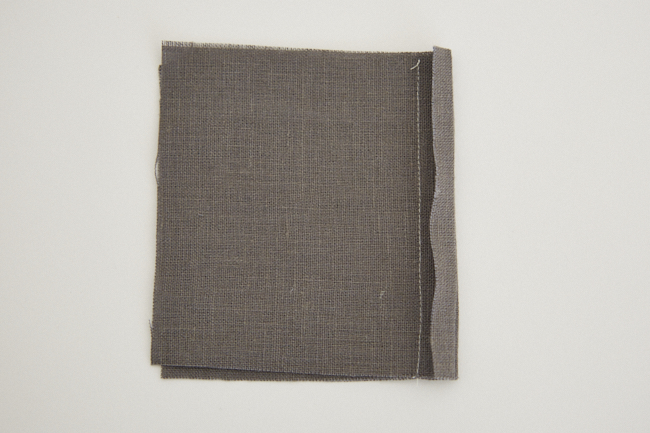 Press open the seam allowance, with the first 1/4" still folded under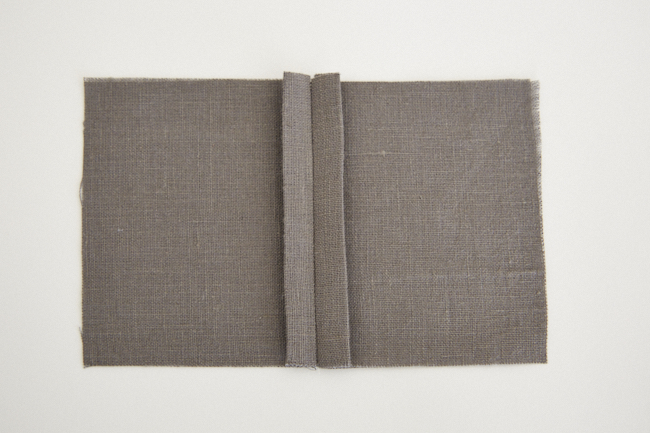 Edge stitch (1/16") on each side of the folded edges.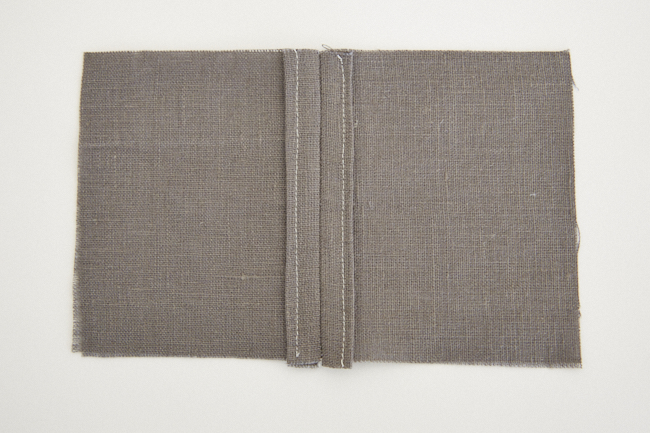 This is what the right side looks like.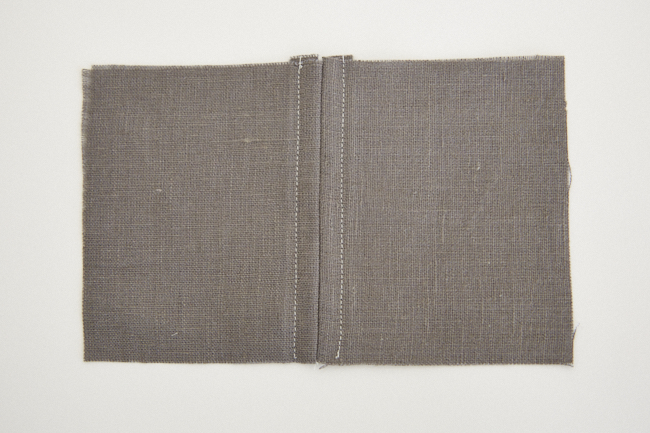 6. Bias Bound
The name is fairly self explanatory for this one. Using a bias tape, cover your raw seam edge and sew down next to the seam edge:
We have a great tutorial for making your own bias tape from linen HERE.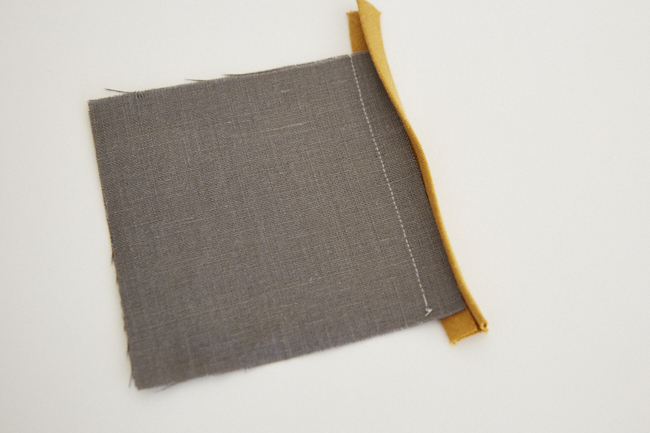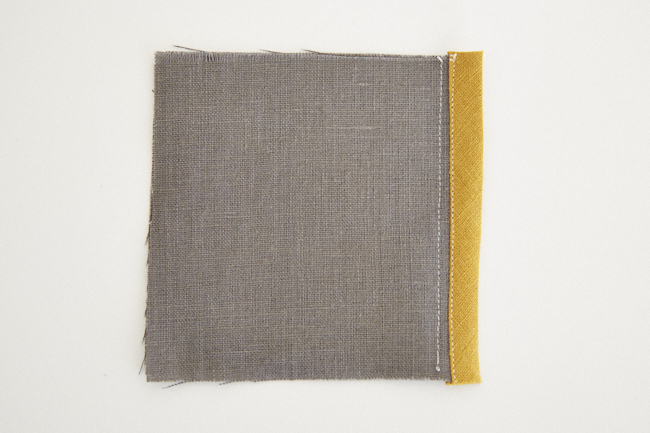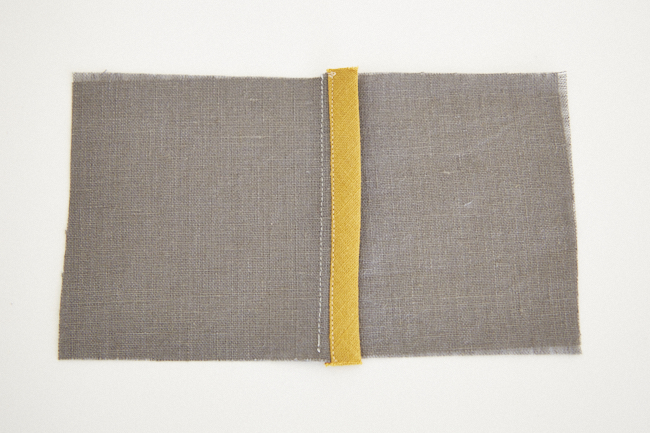 7. Hong Kong
The Hong Kong method is a time consuming, but professional seam finish that is usually used for seams that need to be pressed open, and often used in unlined jackets and blazers.

You'll need to buy or make a very thin bias tape. I cut my fabric bias 1" wide and folded into quarters to make a 1/4" wide binding.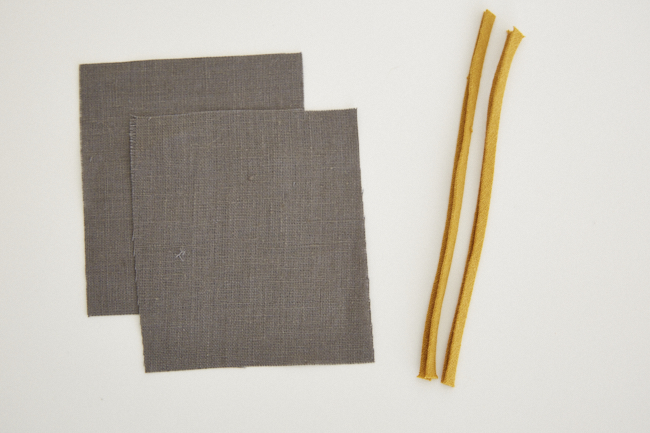 Start by binding each of your fabric pieces separately before sewing your seams if you can.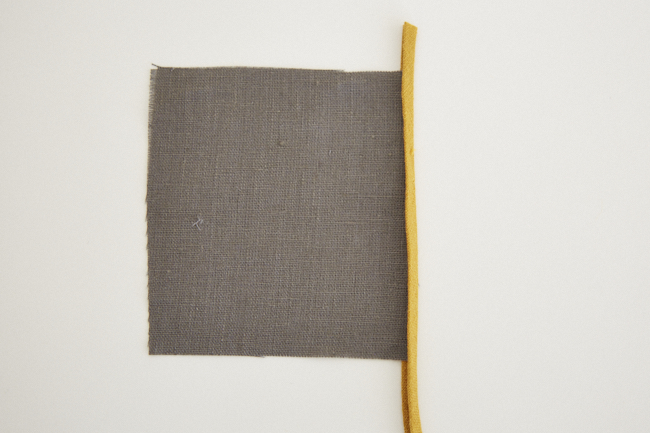 Then sew your usual seam and press open.