Linen is a joy to handle at the sewing machine. It does not slip easily, so it can be pin-basted. It guides easily over the feed-dogs and does not need the delicate handling required by stretch knits, and other specialty fabrics. Simply remember the basic rule of guiding, not pulling the fabric under the needle.
For most of our linens, a size 80/12 or 90/14 'universal' needle will work best. For sheer and open weave linen, refer to your sewing machine manual for their suggestions for needle size, type, and machine tension.
As for threads, we like to use 'All Purpose' 100% Polyester threads like the Sew-All thread by Gutermann. These 100% polyester threads are strong and have a silk-like sheen, they are completely dust and lint-free, providing higher productivity by reducing machine cleaning intervals, and are rub and abrasion-resistant.
If you purchase your threads from a supplier such as WAWAK, they may give you the option to choose your thread thickness, we recommend 30 - 40 Tex, such as the Guterman 'Mara' threads.
To choose your thread color, bring a swatch of your linen to the store. If ordering online, refer to their color cards such as the Gutermann color card below.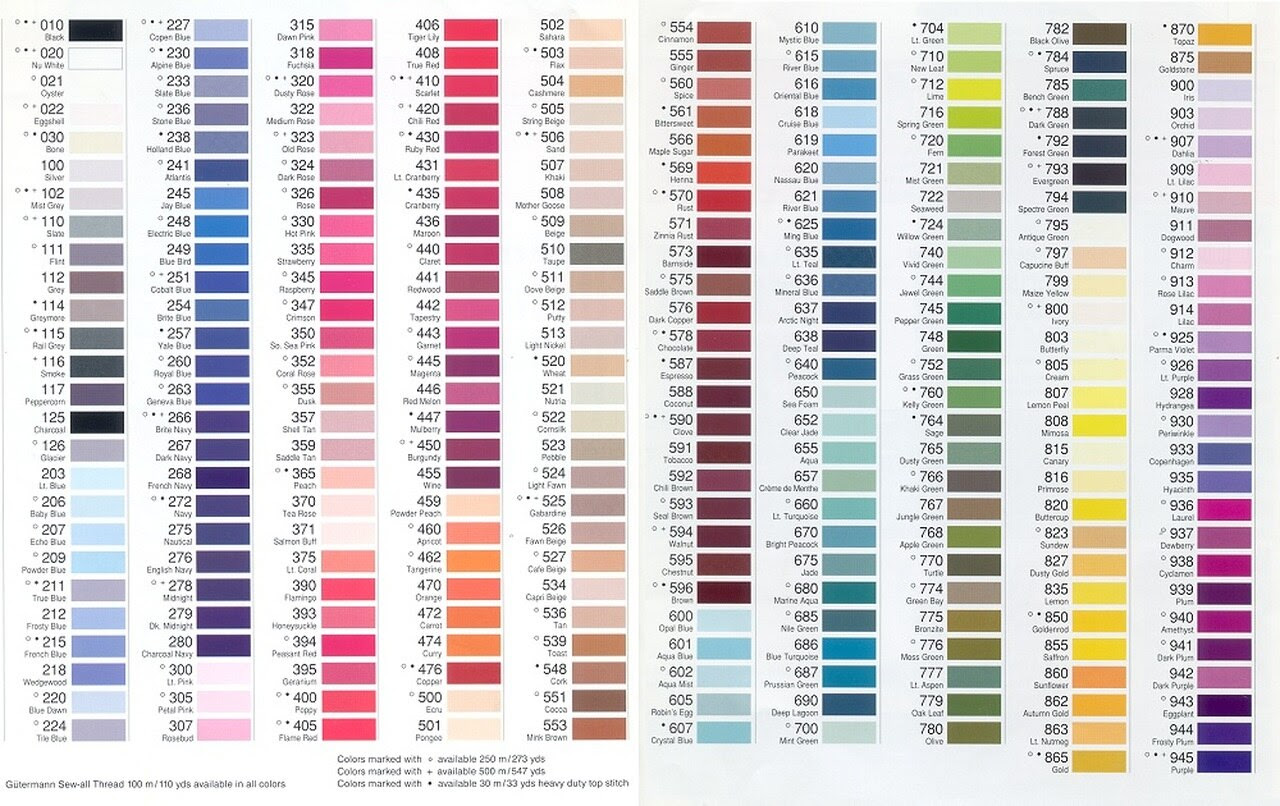 WAWAK has a Guterman color chart for their Mara threads here:
https://www.wawak.com/4ae88a/globalassets/tailoring/thread/Gutermann-Top-Stitch/WAW_GTDP/1292054827_color-chart
Here are our suggestions for matching thread colors for our fabrics:

NATURAL: Mara 118 / #512 Dove Putty
Dark greys like RIM and ASPHALT: Mara 2613 / #115 Rail Grey
Dark/navy blues like ABYSS: Mara 309 / #267 Dark Navy
Dark greens like EMERALD: Mara 340 / #788 Dark Green
Soft blues and lightest greys like FEATHER: Mara 9508 / ??
SHADOW GREY (4C22) Gutermann #910
If you have any matching thread colors feel free to add them as a comment to this article.