Use the following tutorial to support the instructions in your Charlie Pattern booklet.
The zipper instructions begin on page 57. This tutorial will begin by applying fusible interfacing to the zipper opening on page 57.
_____________________
Cut two strips of interfacing that measure 5/8" wide. the length of your strips will be the same as the measurement from the waistband seam line to the point your partial side seam ends.

Apply to the zipper openings on the wrong sides following your interfacing manufacturer's instructions.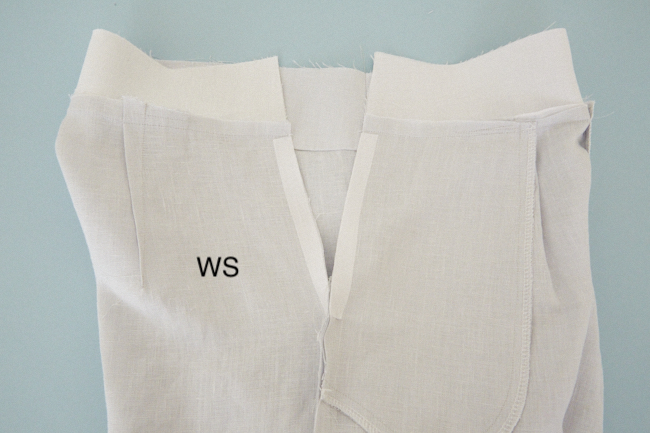 Serge the raw edges of the reinforced zipper openings (or zig-zag if you don't have a serger)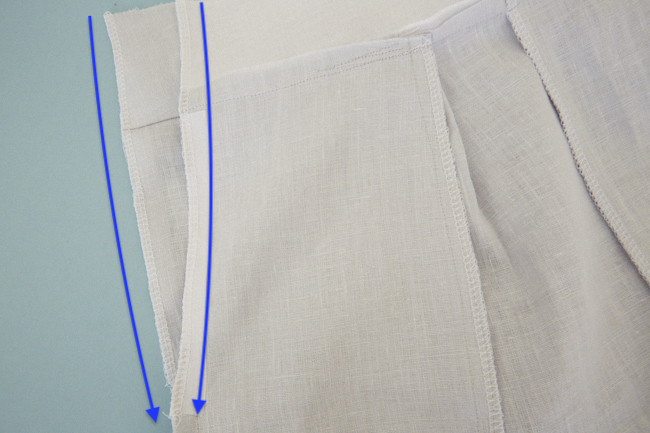 With the wrong side of the pants front facing you, pin the right side of the invisible zipper to the Right side of the pants back.
You will line up your zipper stop 1/4" from the top of the waistband.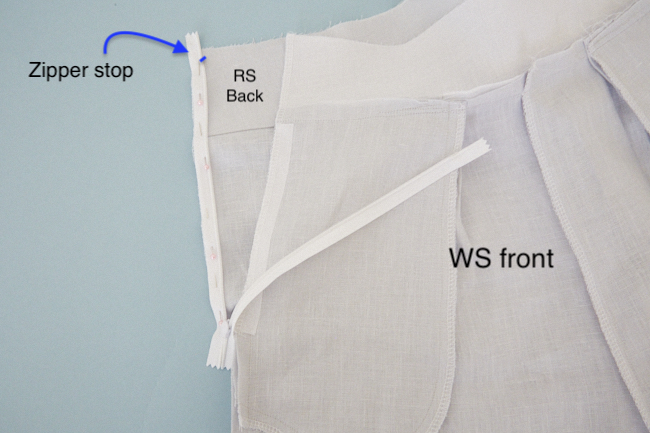 Here it is zoomed in: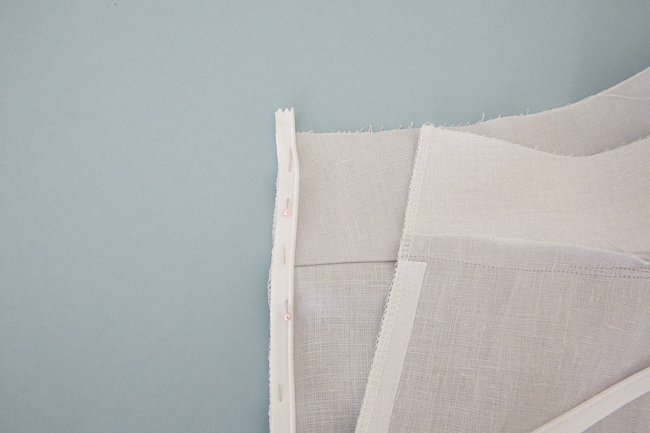 I then marked the notch on my zipper tape so I knew when I needed to stop sewing the zipper.

I use a uniball frixion pen. The ink disappears when you apply heat. You can use your preferred fabric marker.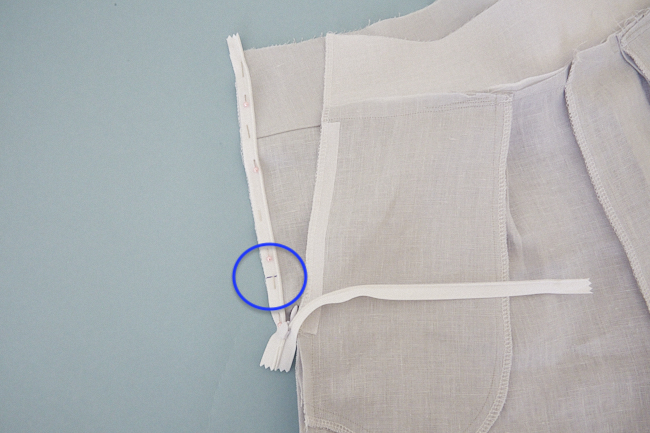 Repeat on the other side of the opening.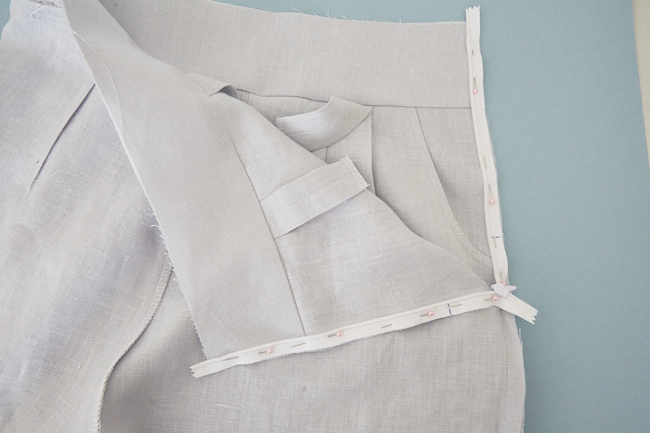 Using an invisible zipper foot, sew your invisible zipper to the opening, stopping at the mark, and backstitching. Try to sew and close as you can to the zipper teeth. I manually move my needle position so as my zipper foot uncurls the zipper, it sews nice and close to it.

Here is how your stitching will look on the wrong side: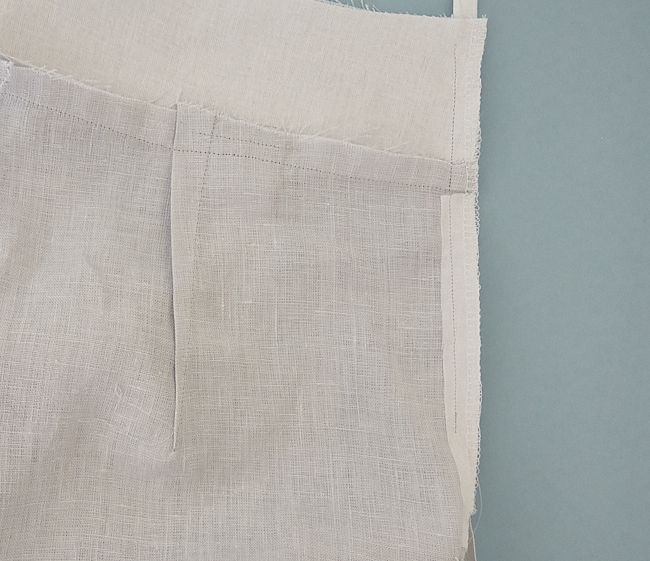 Turn your shorts right side out, and zip up your zipper. Now is a good time to check your zipper zips up smoothly and your waistband seams line up.

Notice how the ends of my zipper are poking out of a gap in my seam? I'm going to close that hole in the next step: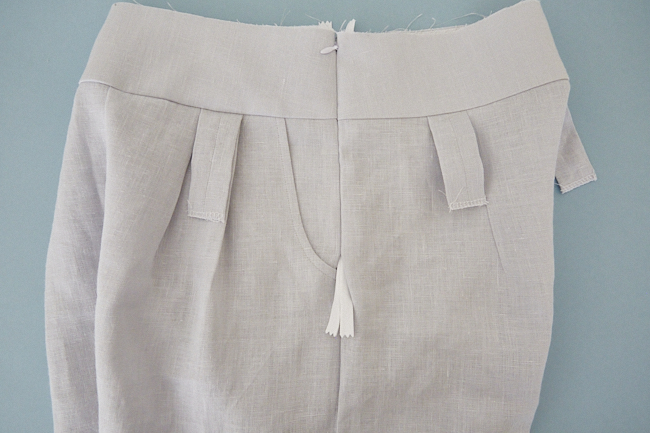 Turn your pants WS out again, pushing the ends of the zipper to the WS.
Sew a line from where your zipper stitching stops, to meet your side seam stitching.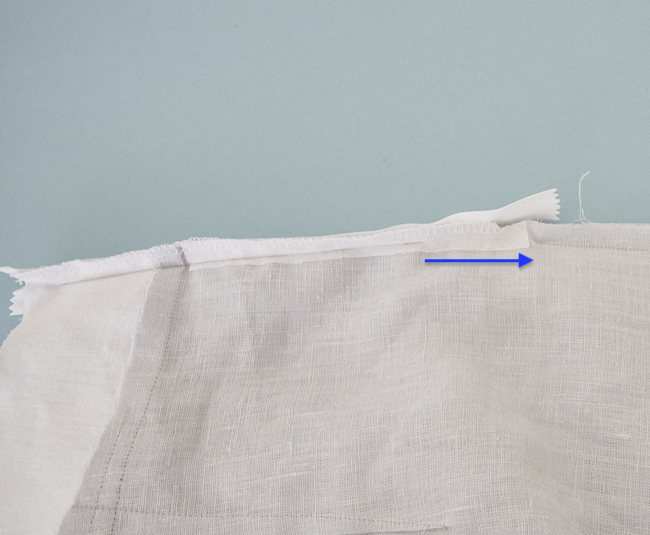 To get nice and close to my zipper I used my regular zipper foot, and moved my needle nice and close to the seam so I could get in close around the zipper bulk.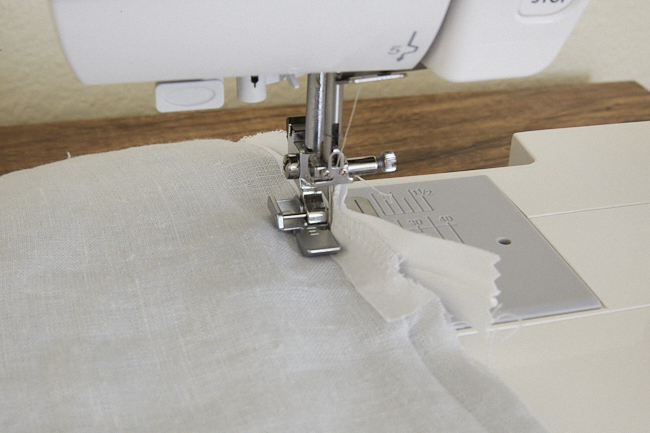 Now that your side seam is completed, go ahead and serge your remaining side seams together.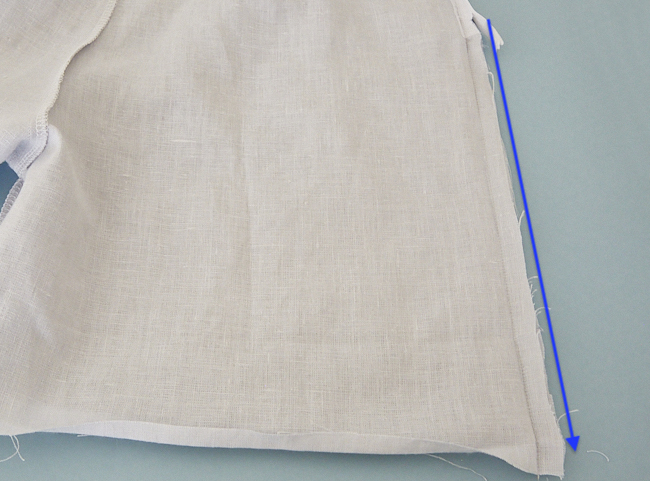 You're done! Admire your invisible zipper!