Use the following tutorial to support the instructions in your Riva Pattern booklet.
The Zipper instructions begin on page 66. This tutorial will begin by attaching the zipper to the fly extension piece Y as per the instructions on the bottom of page 67.
Note the pattern refers to the left and right front pant pieces, this is as seen on the wearer, not as is represented in the photographs or when laid flat on a table.
​____________________
Transfer pattern marking to piece Y as per the instructions and pattern. I used an erasable ink pen for this step.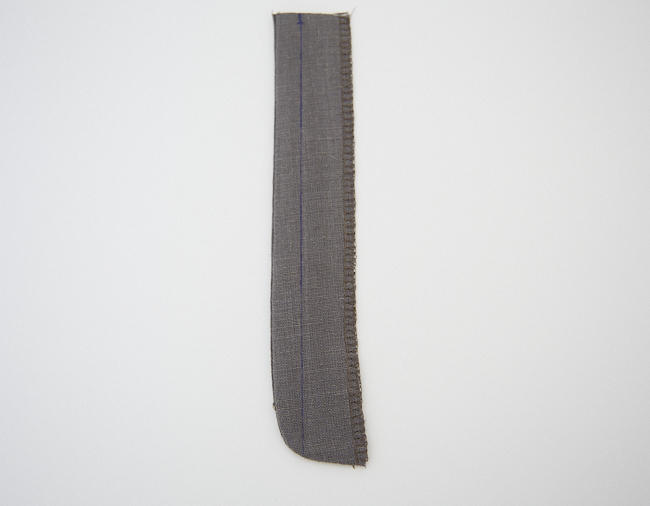 Align the zipper's teeth to the left of the line you have just drawn. Stitch close to the zipper's teeth using a zipper foot. (See your pattern booklet for a zoom in on the stitching)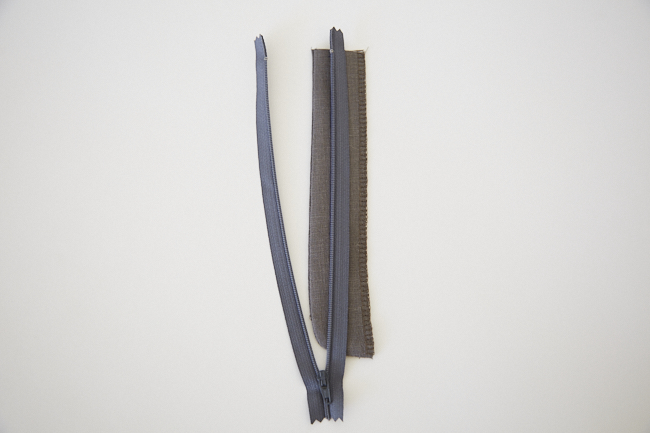 Next, place your assembled zipper and fly extension piece facing right side up, to the wrong side of the left front pant opening. ( ensure the fly edge has been folded back along the pressed edge.)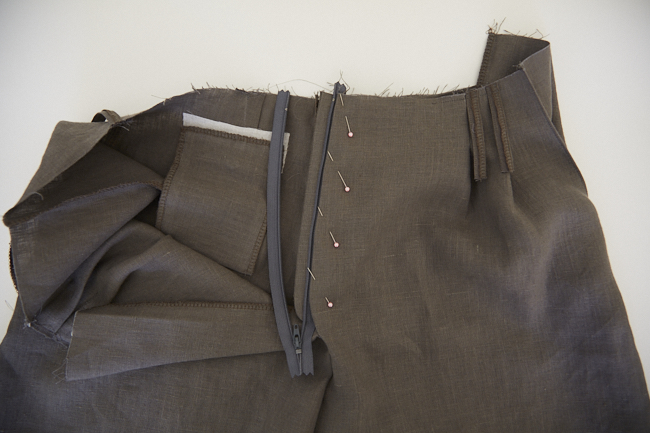 Sew through the front pant, zipper, and extension using your zipper foot as illustrated in your instruction booklet. Move the zipper out of the way as you sew. (In the image below I have drawn a line to show the line of stitching clearly, use a matching thread on your finished garment)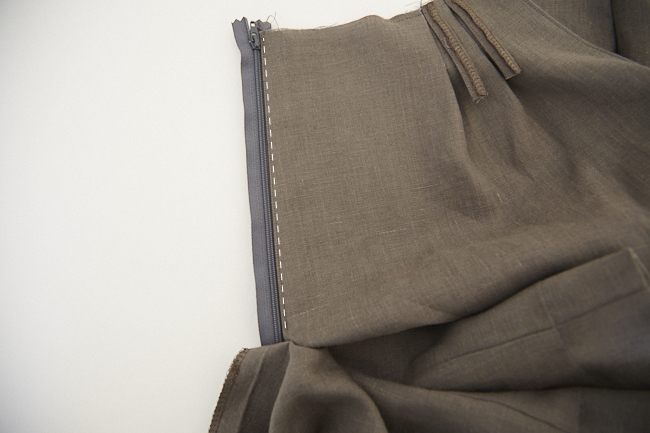 To complete the right front fly, lay your garment with the wrong side out, right-front on top as shown below.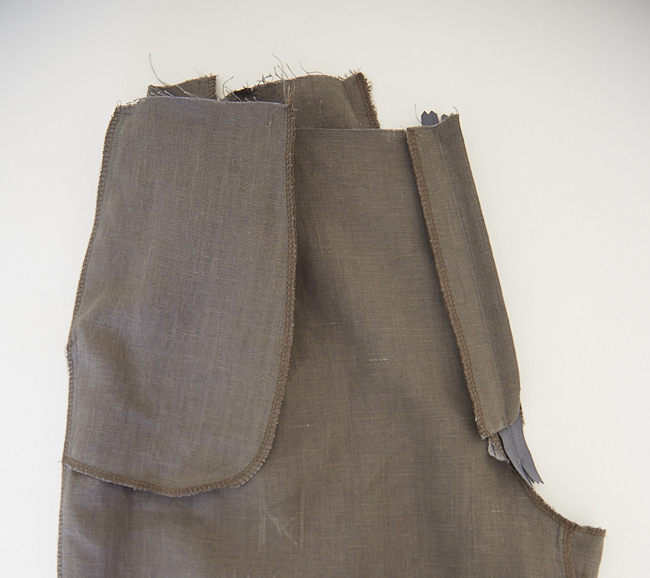 Fold back the zipper extension you stitched in the last step to expose the zipper and the right front pant.
you will be pinning the zipper tape to the right front, lining up the fold of the right front with the edge of the zipper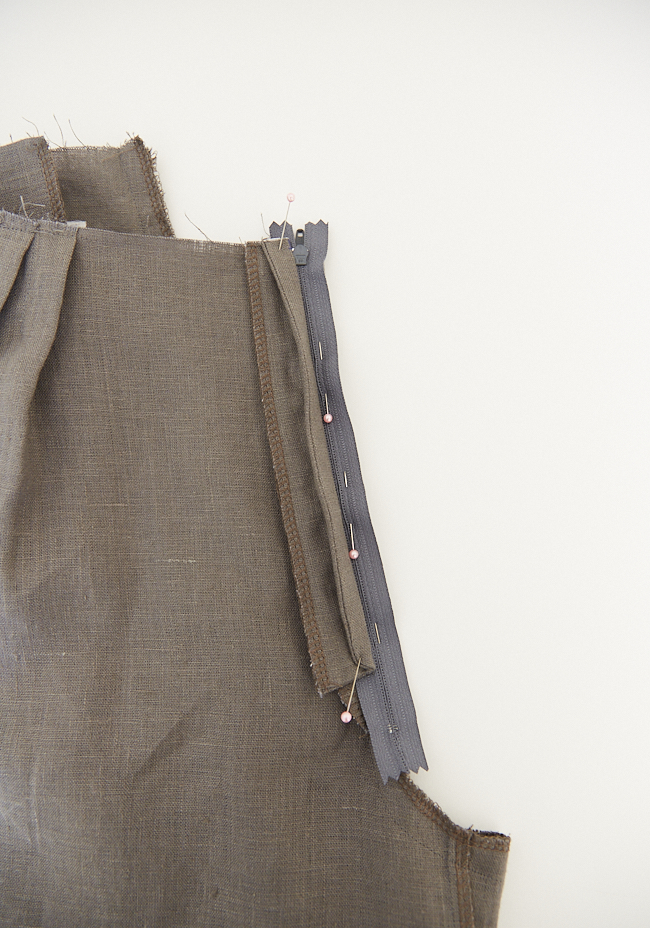 This is what that looks like on the other side if you flip over your pants. I've laid part of the right front back so you can see how to line up your fold with the zipper.
Alternatively, you can also open up the right front and stitch it to the zipper along the fold line as shown. This makes for a less fiddly sewing experience and a clean finish.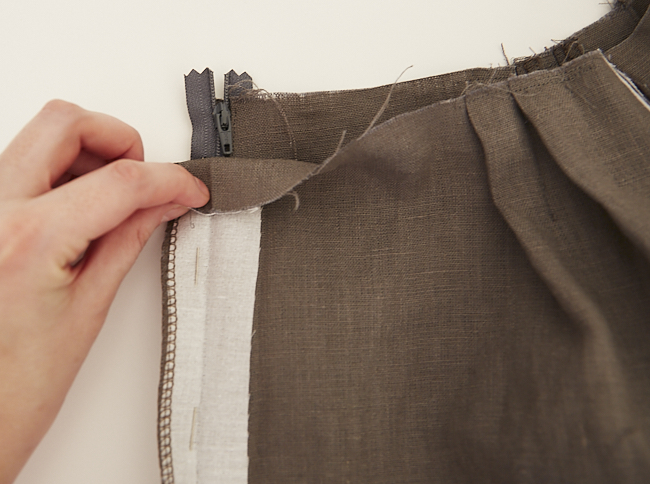 Fold your pants right side out and press the right fly fold.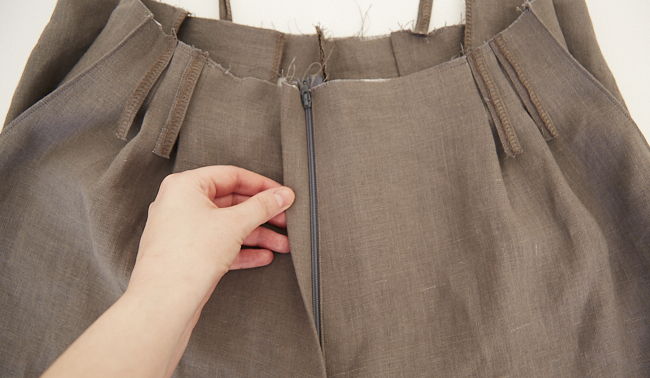 You've sewn your fly! Now follow the remainder of the instructions for topstitching the fly, and attaching the waistband.