Use the following tutorial to support the instructions in your Nico Pattern booklet.


The dart instructions begin on page 23. This tutorial will begin by marking the Front Piece with the pattern markings
​____________________
Transfer the dot markings from the Front (Piece A) to your fabric using your preferred method. I have chosen to use tailors tacks with a contrasting white thread.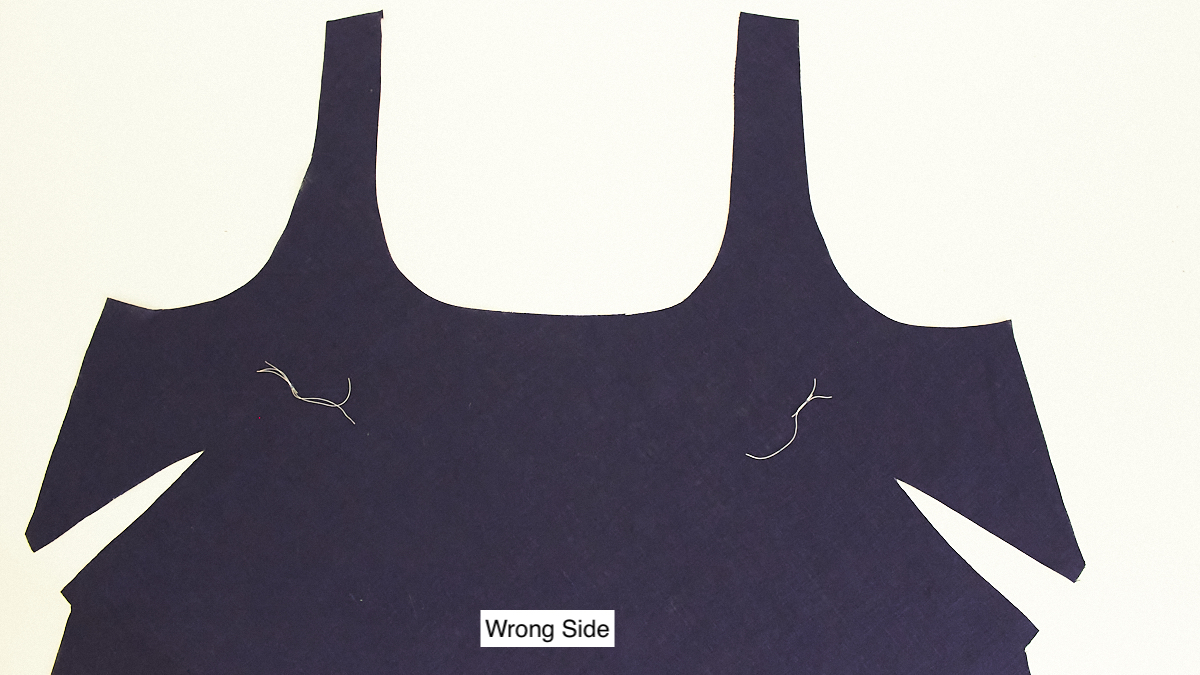 With the Wrong Side (WS) up, fold the upper strap down to align the dart edges. Pin in place.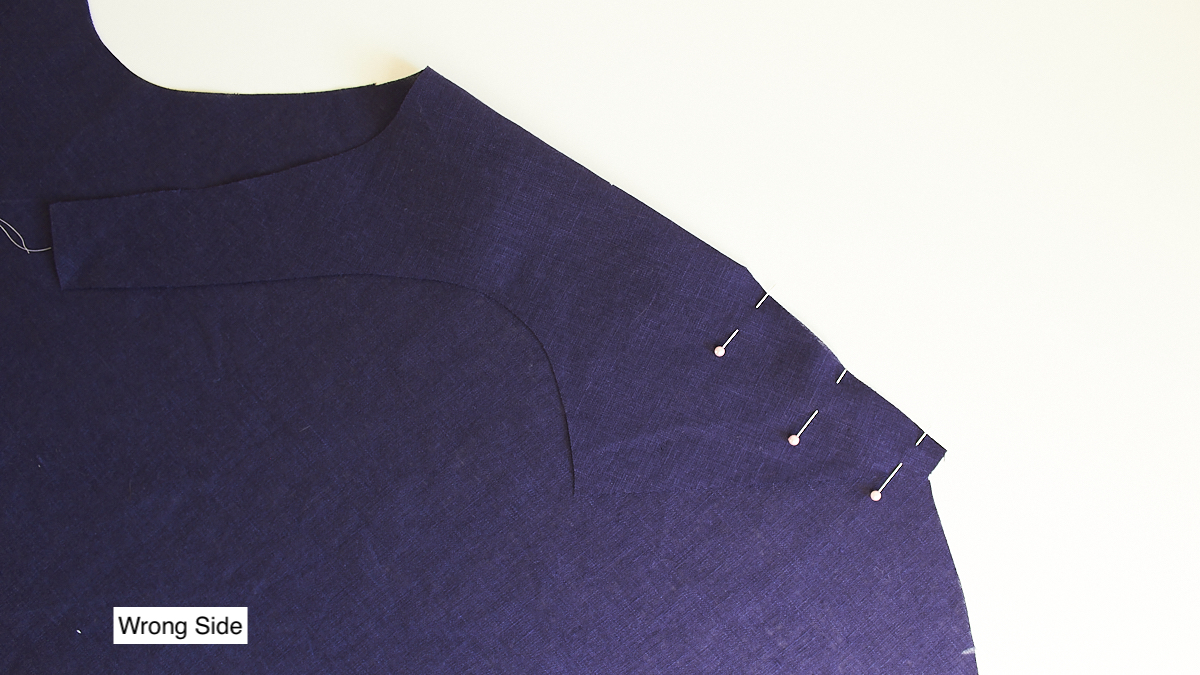 Sew the dart legs together using a 1/4" seam allowance. Begin from the side seam edge and sew towards the bust. Continue sewing with a 1/4" seam allowance until you reach the end of the fabric. Back-tack or tie threads in a knot to secure.


Note: Do not sew to the dot marking yet. Just sew a 1/4" seam in this step.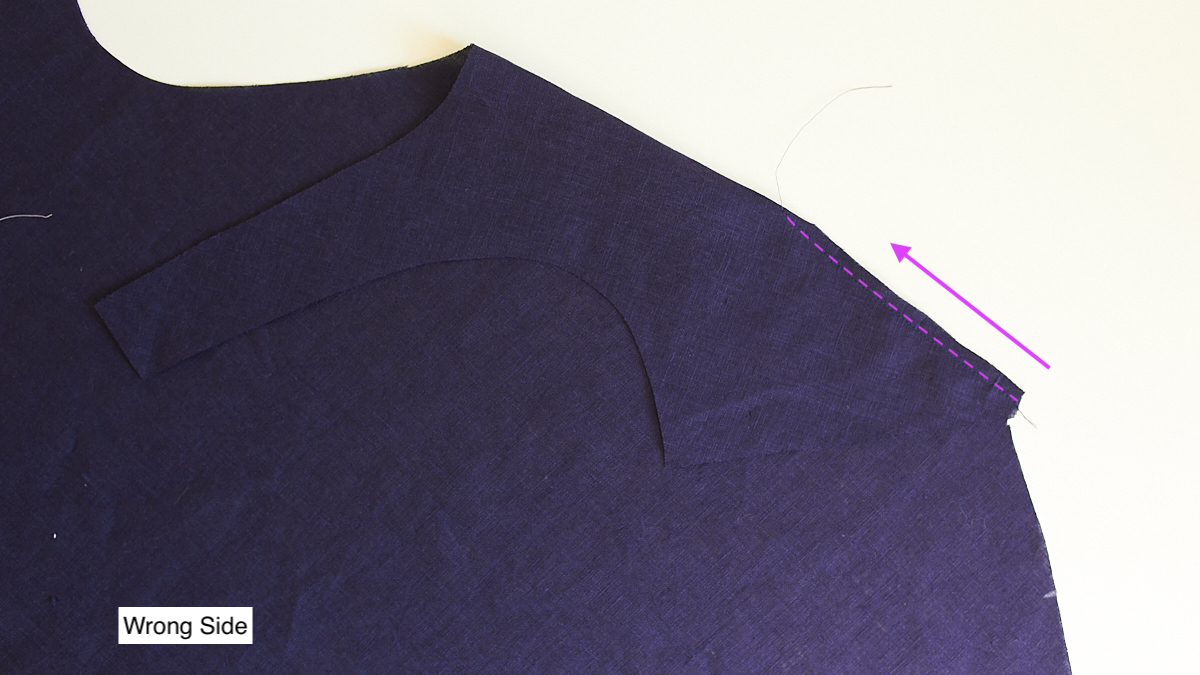 This is how your first seam will look on the other side. See how far away the stitching line is still from the dot marking.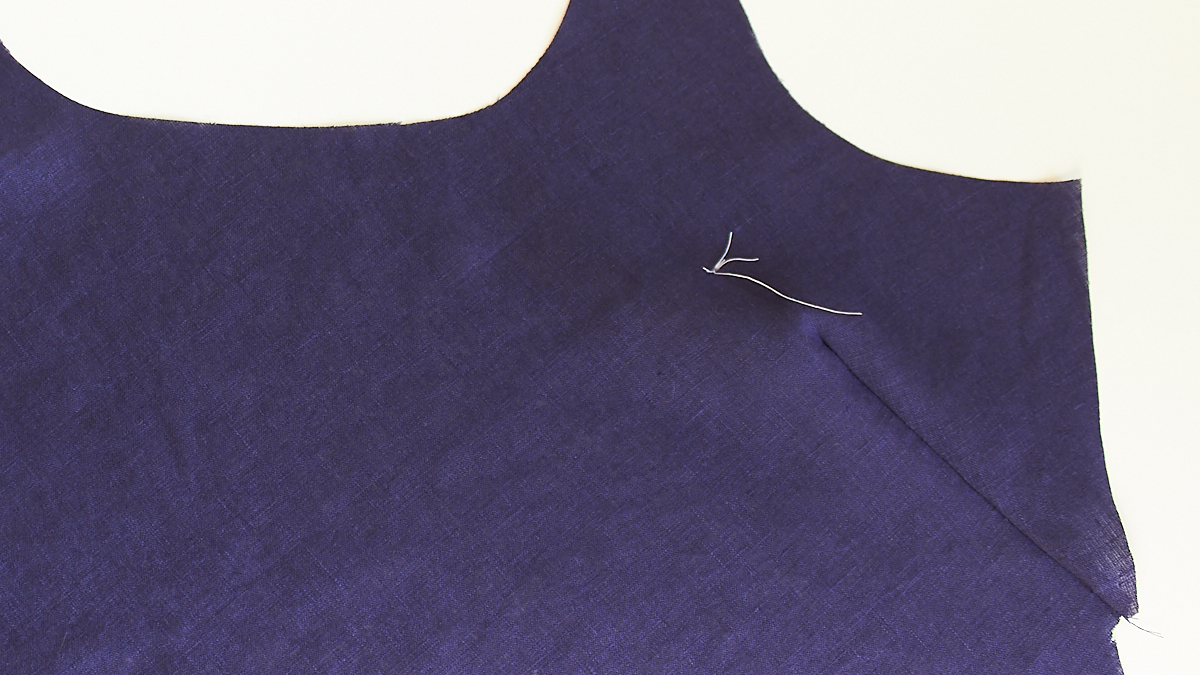 Repeat for the other bust dart and open flat with the Right Side (RS) of the Front (A) facing up.
Once again fold your strap down, this time, enclosing the raw edges of your seam allowance in the fold and aligning with the pattern marking. Press, and pin.
Sew with a 3/8" seam allowance ending at the dot marking.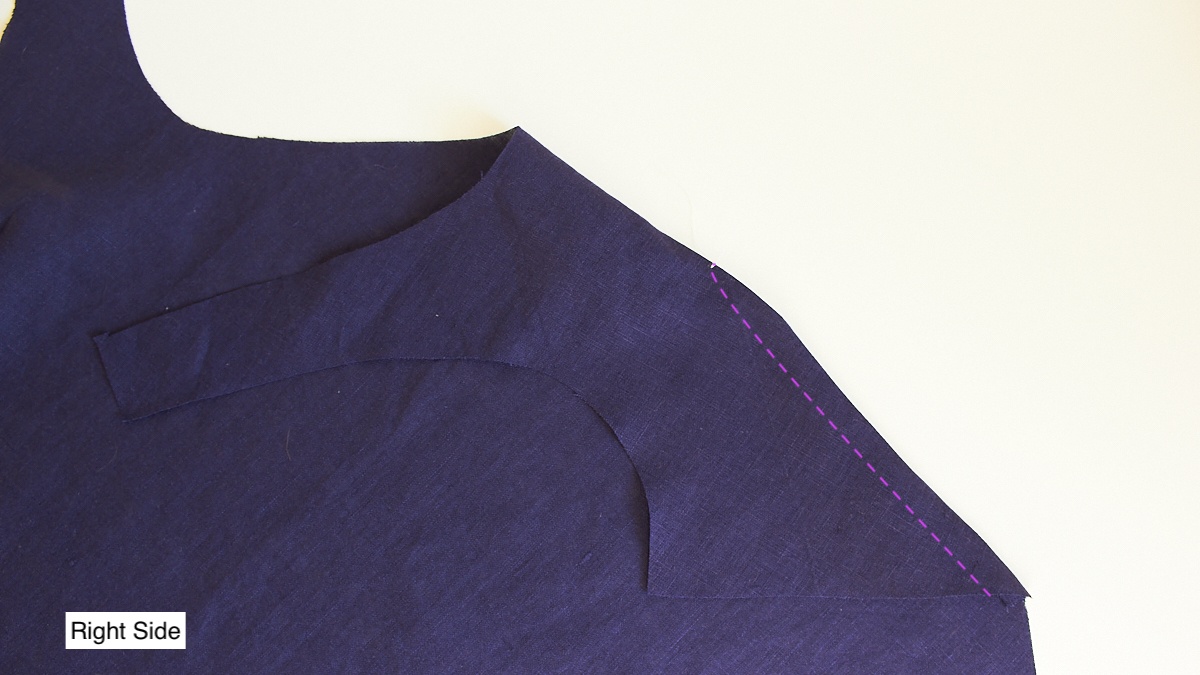 What you can do to avoid pointy darts, is to curve the last few stitches towards the fold of the fabric near the dart point: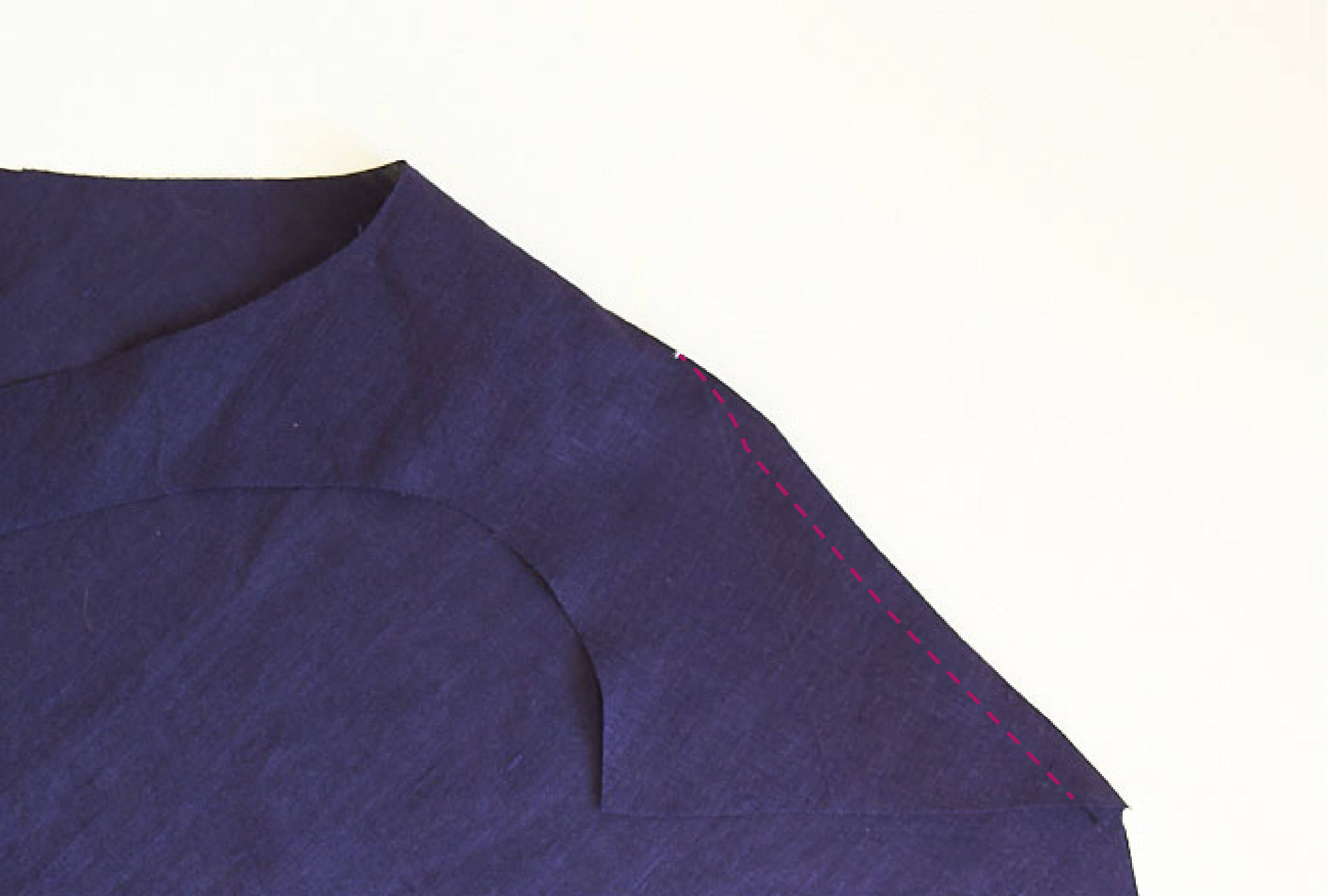 Note: This has been exaggerated in the illustration above, please use a gentle inwards curve.

Then be sure to press your dart over a curved surface like a tailors ham or a rolled-up towel.
_____________________________
Still stuck? Contact our in-house seamstress:

Email us using our web form Here.
Book a Zoom call: https://calendly.com/lauren-fabrics-store/15min