In order to find your best size, we recommend comparing your body measurements to the size chart, rather than opting for the size you usually wear in ready-to-wear garments.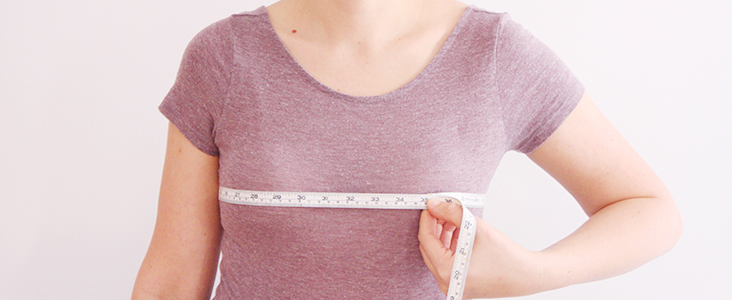 Each clothing brand and pattern company will have its own size guides and this will vary again depending on the country. So while you may be one size for one pattern company and your favorite store, you may be a completely different size in another store and for another pattern company.
For this reason, it is important you use your body measurements to find your best size for Fabrics-store.com Patterns.
Can't find our Size charts? See THIS article.


How to measure your body
When collecting your measurements, it is best to get someone else to measure you as your body size changes as you twist and bend. You should be measured over your undergarments or tightly fitted clothing. Do not pull the tape measure tight, and be sure to stand up straight and naturally. Be sure to keep your measuring tape level.

Measure the following areas as shown on the diagram that follows:
Upper Bust: Above the bust and below the underarms.
Bust: The fullest part of your bust/chest.
Waist: This is where your body may naturally curve in, or approximately 1" above the navel.
Hip: Around the fullest part of your lower torso.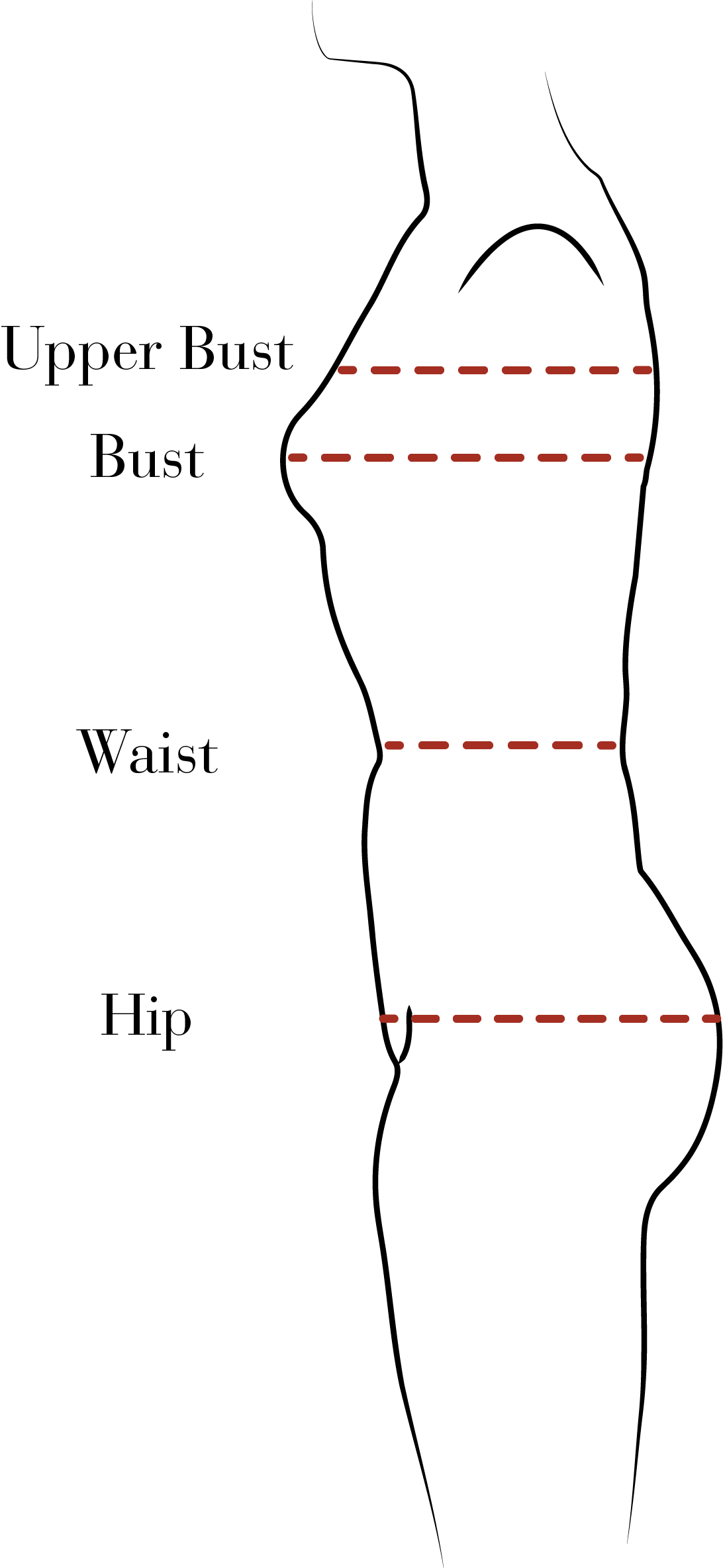 Regarding cup sizes and bust adjustments
Our free patterns and other duo-sized patterns are drafted for a B-cup for all sizes. Premium patterns are drafted for a B-cup up to and including size 16, and size 18 and above are drafted for a D-cup.
If your cup size differs from these, you would be best converting your actual bust measurement to your equivalent B-cup or D-cup size. You can then use this measurement to help choose your most appropriate pattern size, then adjust your pattern for your actual bust size for the best fit. To do this, follow the following simple steps:
Measure your upper bust: Place your measuring tape under the arms, across the back, and above

the bust as shown in the illustration above. Write down this measurement.


Add 2" if your pattern is drafted for a B-cup or 4" if your pattern is drafted for a D-cup. This measurement is your 'Pattern Bust Measurement'



Compare your pattern bust measurement to the size chart to help you choose the most appropriate size for you.
Now that you have chosen your most appropriate size, you may need to perform a Small or Full Bust Adjustment to your pattern so it fits your actual bust measurement. We have written a tutorial for doing a Full Bust Adjustment Here:
https://blog.fabrics-store.com/2017/01/10/sewing-glossary-full-bust-adjustment-tutorial/
If you would like assistance with a small bust adjustment, please contact us using the methods listed at the end of this article.


What to do if you are between sizes or unsure of the finished garment fit

If you are between sizes or would like to get an idea of the garment fit, consider the finished garment measurements in the size chart.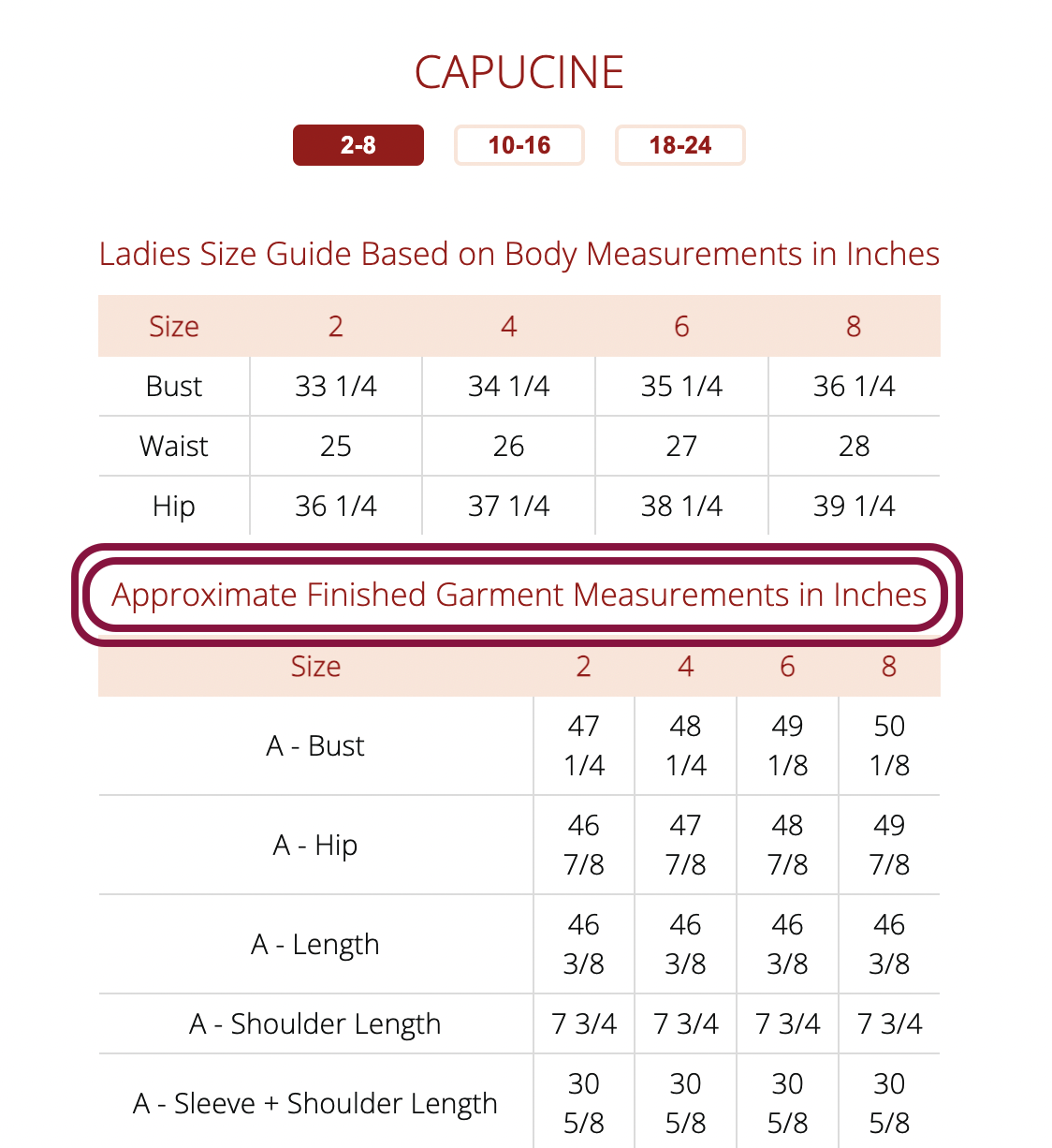 You may also like to measure a similar item of clothing you own and compare these to the finished garment measurements. This will help you visualize how the garment may look on your body, if you feel the pattern is too big or small, consider going down or up one size, or blending between sizes.

To blend between sizes, simply draw a line that crosses to the pattern lines of your desired size.
In the below image, the Zina pattern has been blended from a size 8/10 bust to a size 4/6 waist, then back to the size 8/10 hip, and shown by the black dashed line: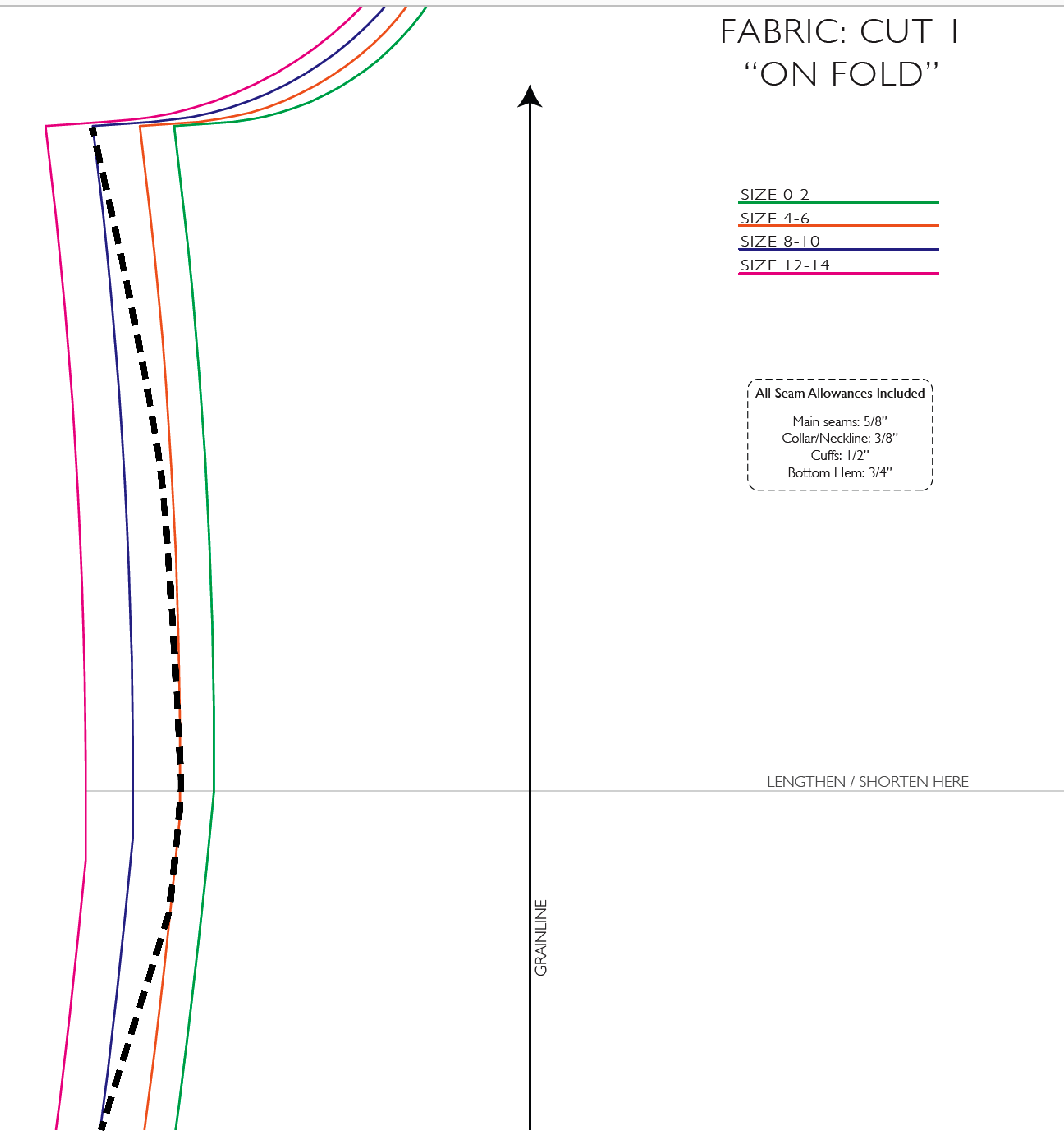 Still stuck?
All of our Premium Pattern purchases come with complimentary size and fit advice with our in-house pattern and sewing consultant. Please feel free to reach out to her if you would like further assistance in finding your best size.


Email: ask@fabrics-store.com