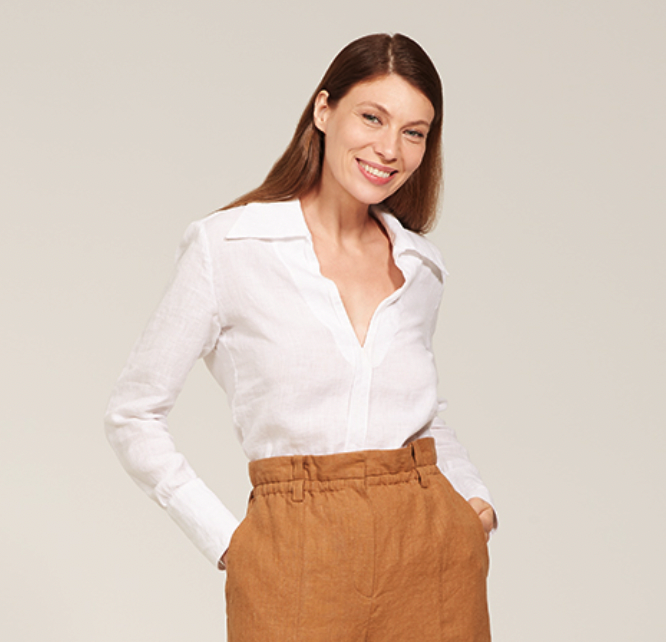 Use the following tutorial to support the instructions in your Ami Pattern booklet.
In this tutorial, we are using IL020 lightweight 100% Linen (3.7 oz/yd2), in the color Emerald.
The front neck facing instructions begin on page 38. This tutorial will begin by attaching the interfaced and sewn Facing (H) which begins on page 39.
____________________
1. Place your assembled Fronts (A) WS up on your work surface.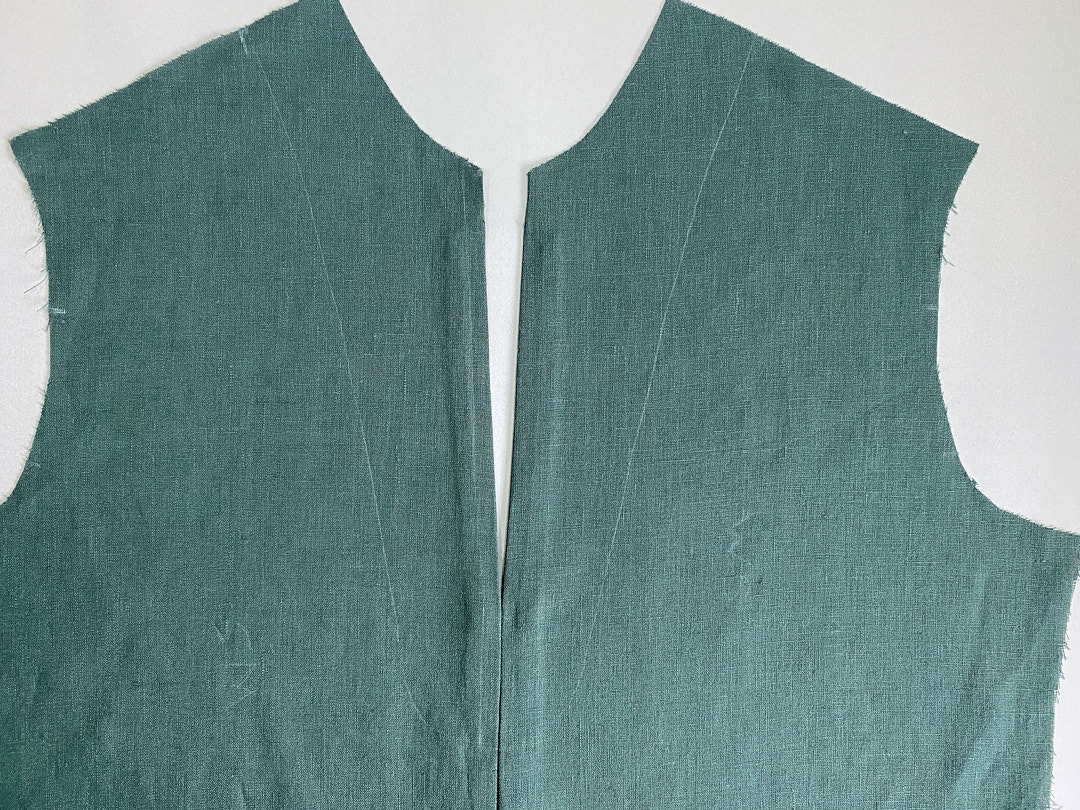 2. Fold down one half of your bodice front. Open out the folded placket.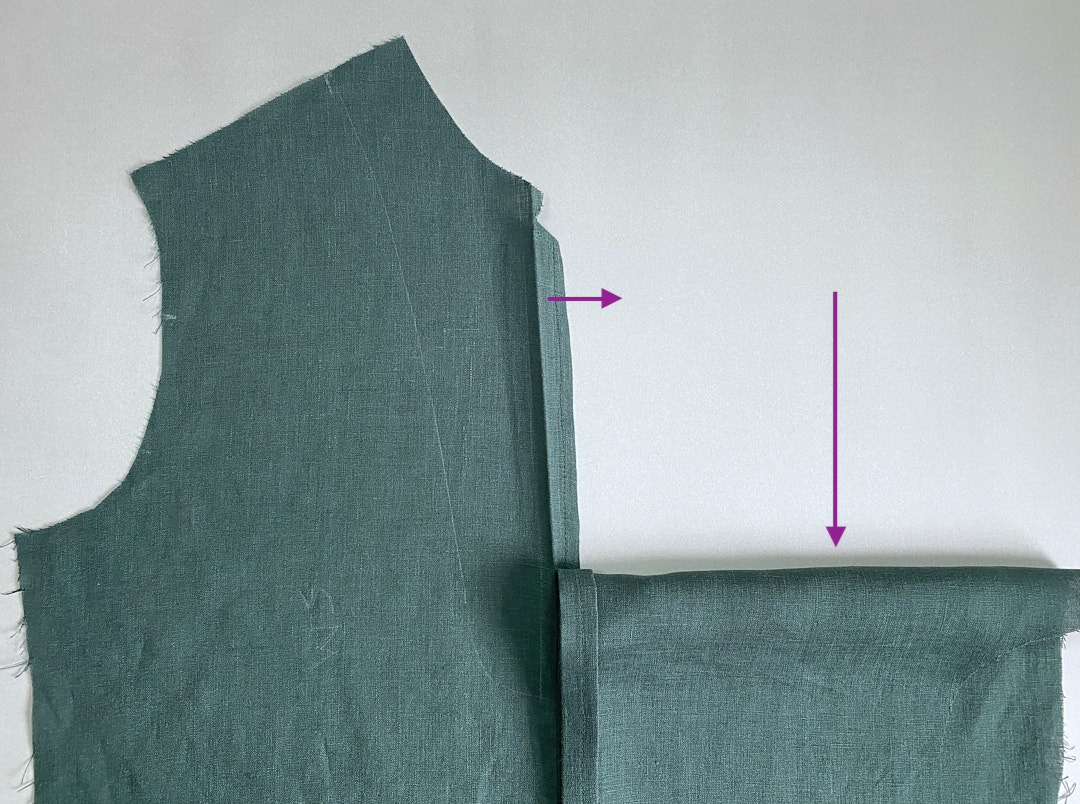 3. Make sure you have transferred the pattern markings to your fabric. Specifically, the line which is 1/4" from the placket fold line. We are going to use this to line up our Facings in the next step.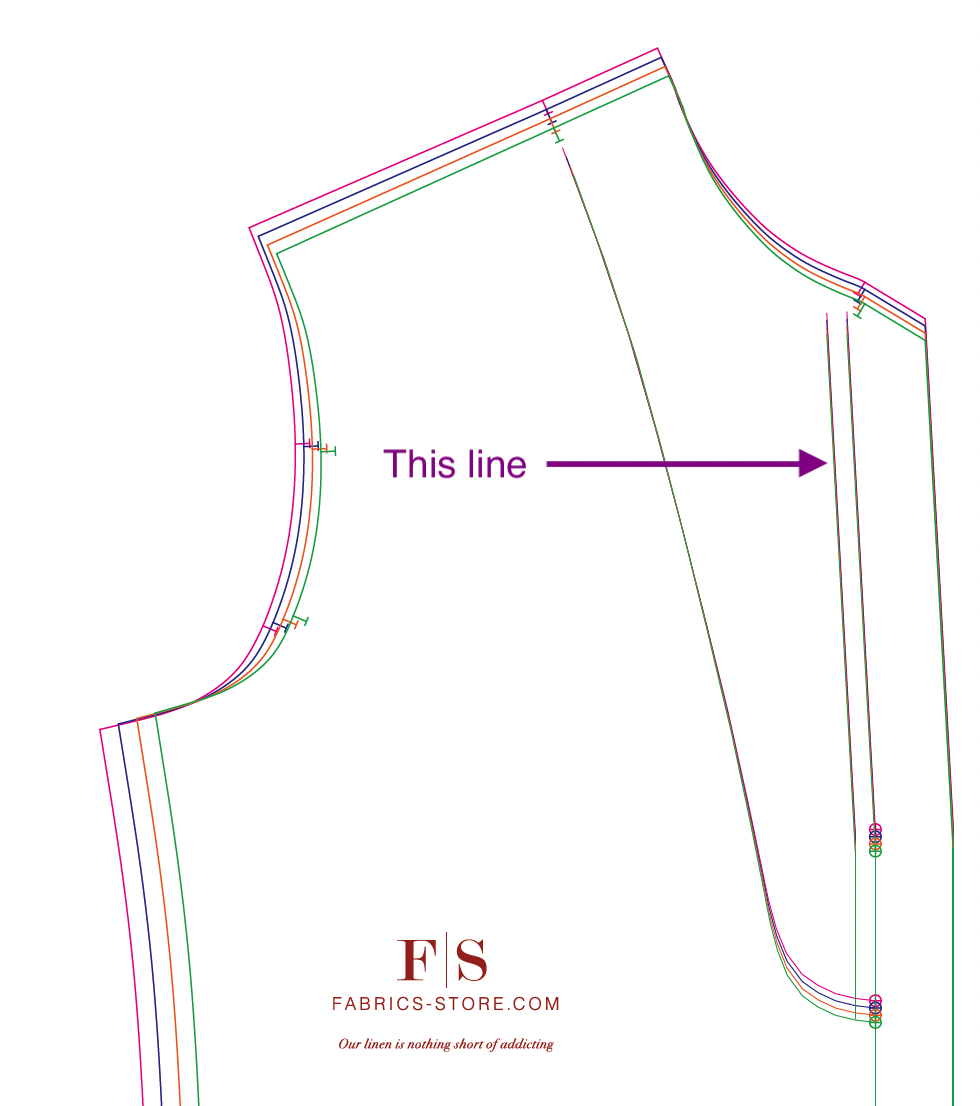 4. Place the corresponding Facing (H) with WS up on your Front. You will line up the inner edge of the facing with this pattern marking line. Pin in place.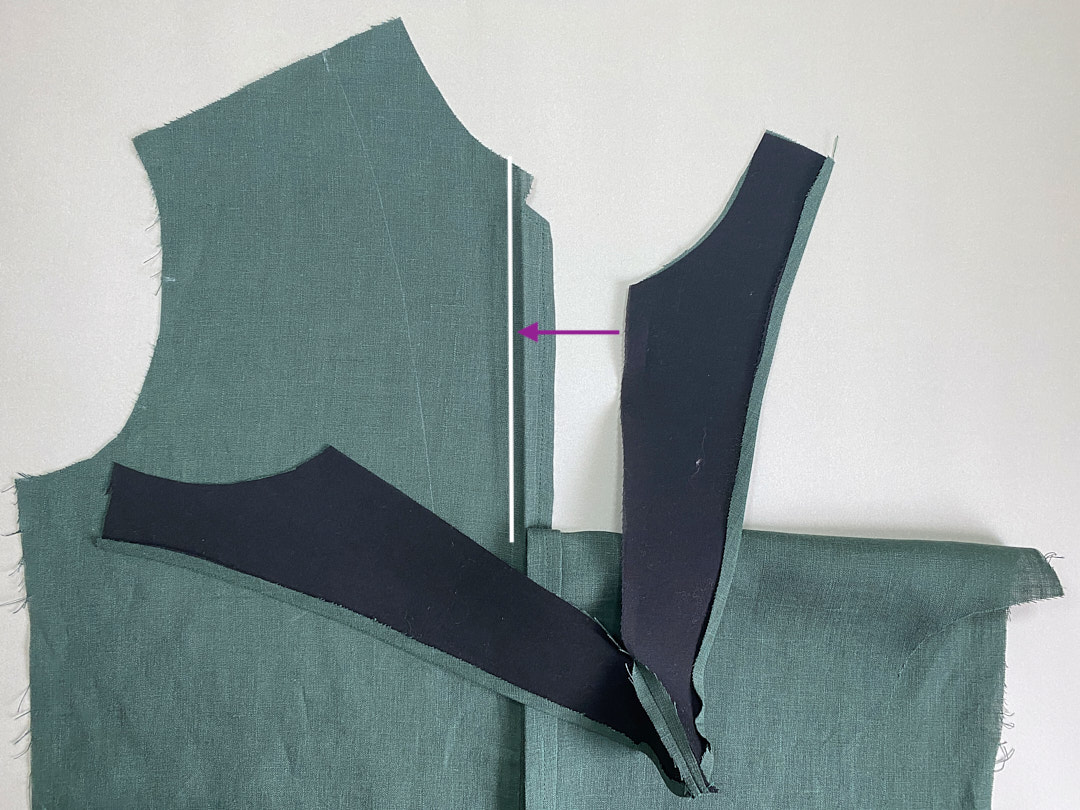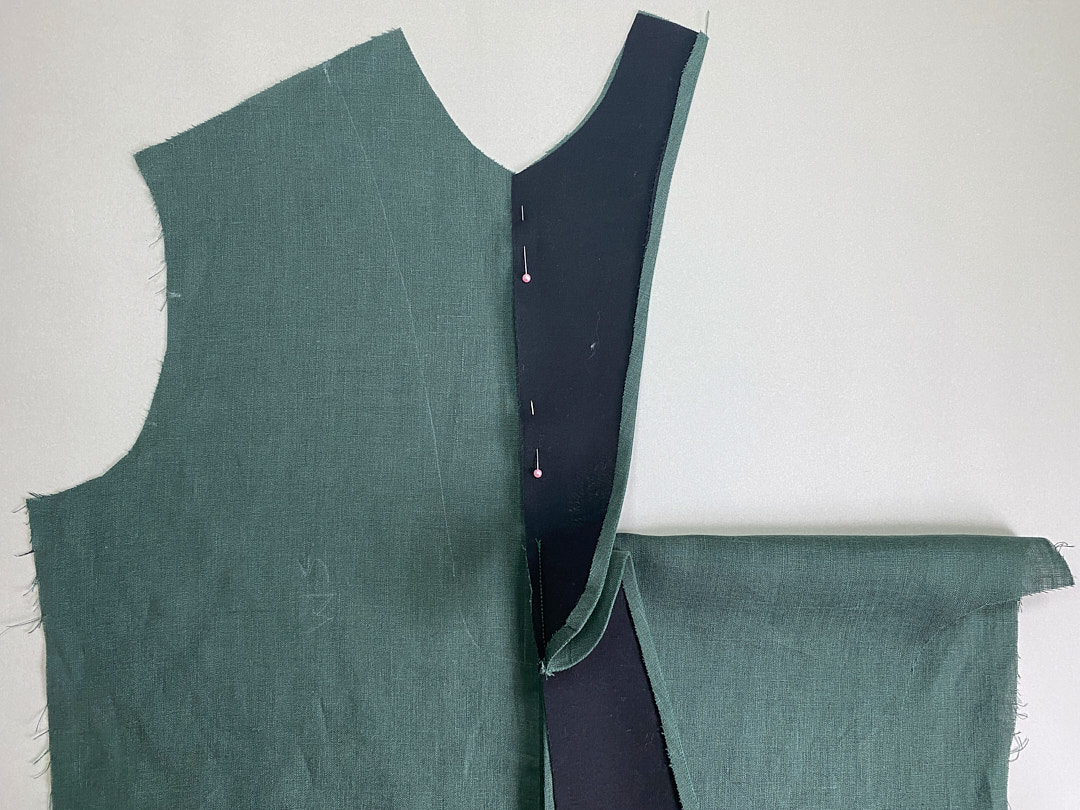 5. Sew a 1/4" seam attaching the facing to the Front. Stopping when you get to the seam line on the facing. You will be sewing right on the fold line of the front.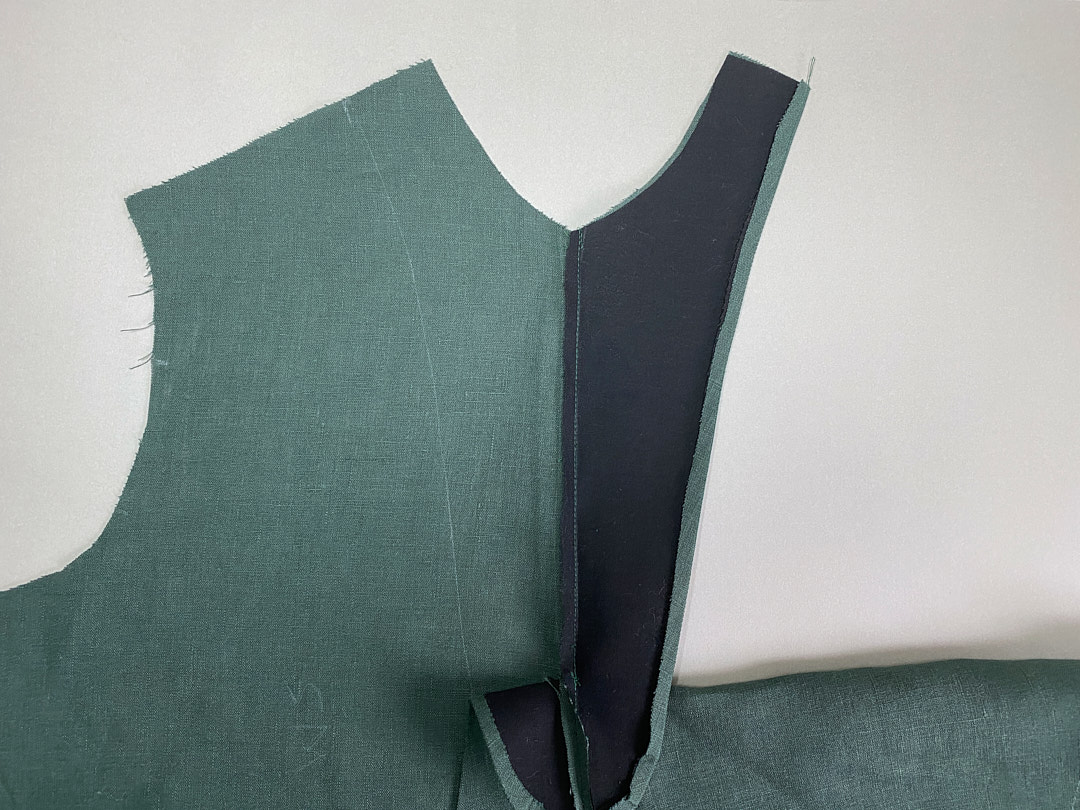 6. Fold the facing back and press. Then fold the front placket back into place and press.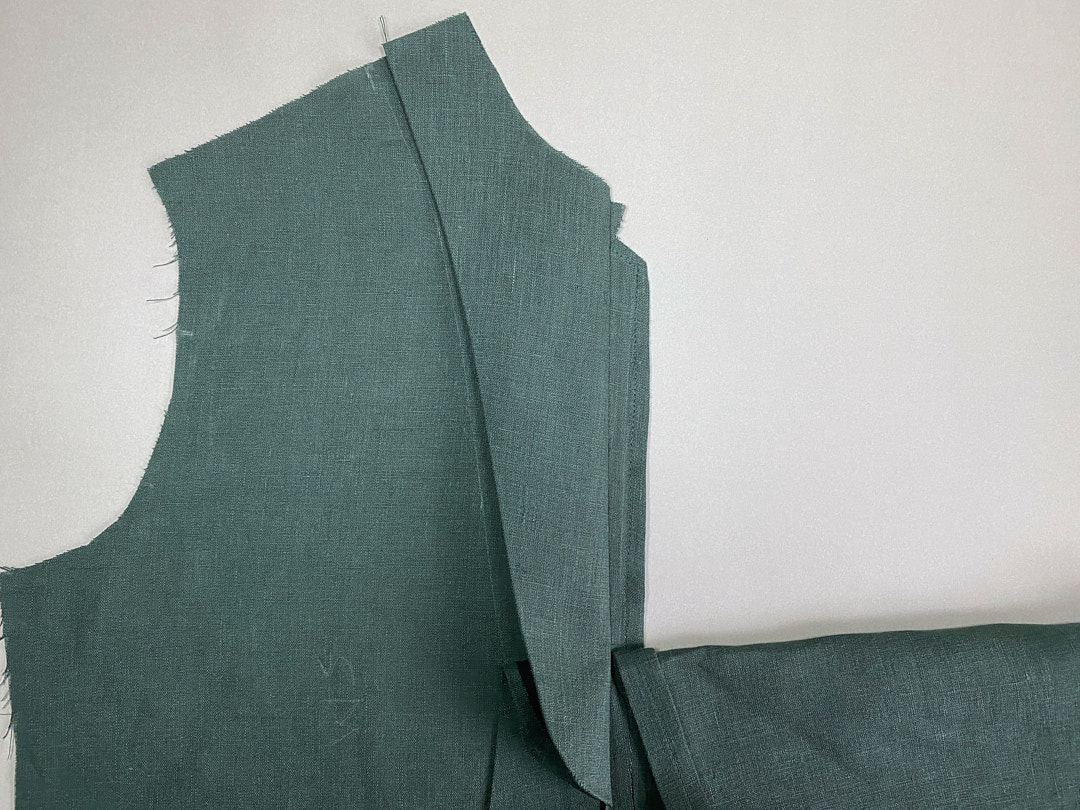 7. Repeat steps 2- 6 on the other side. In the photos below you'll see how to arrange your facing and front pieces to have them aligned correctly to sew.
a) unfold your front, and lay the facing out flat as shown.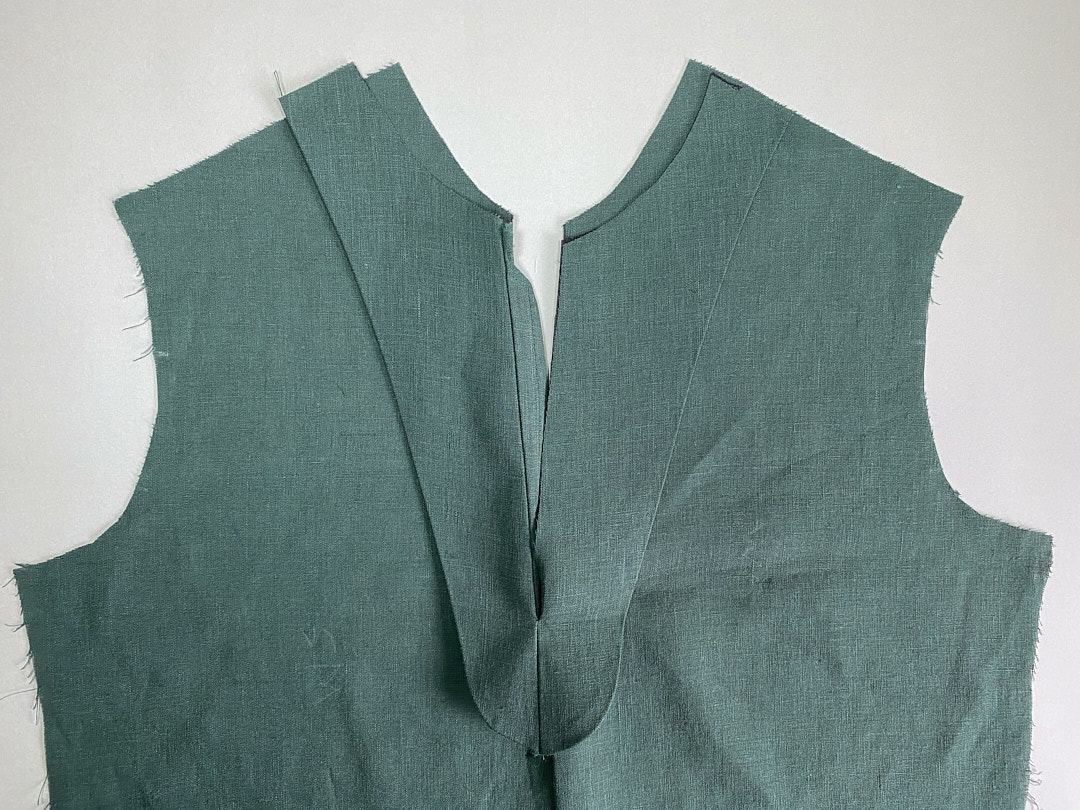 b) Fold down the previously sewn side.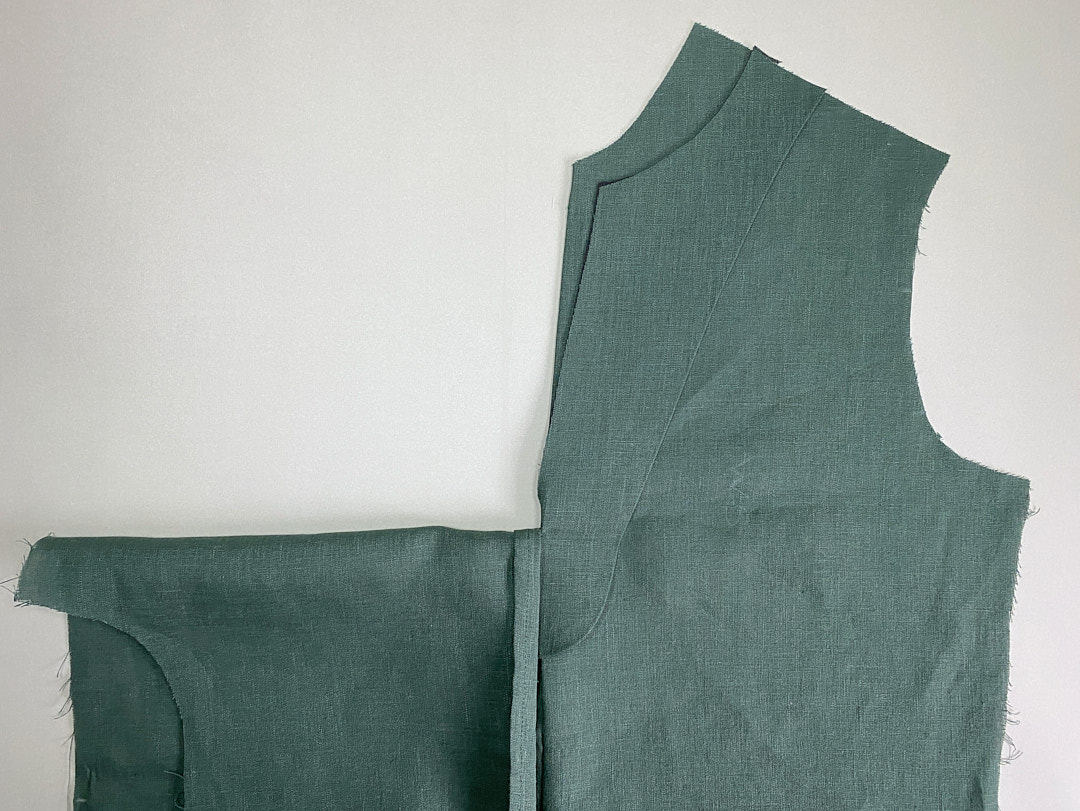 c) open out the unsewn placket, then align it with the pattern markings as in step 4.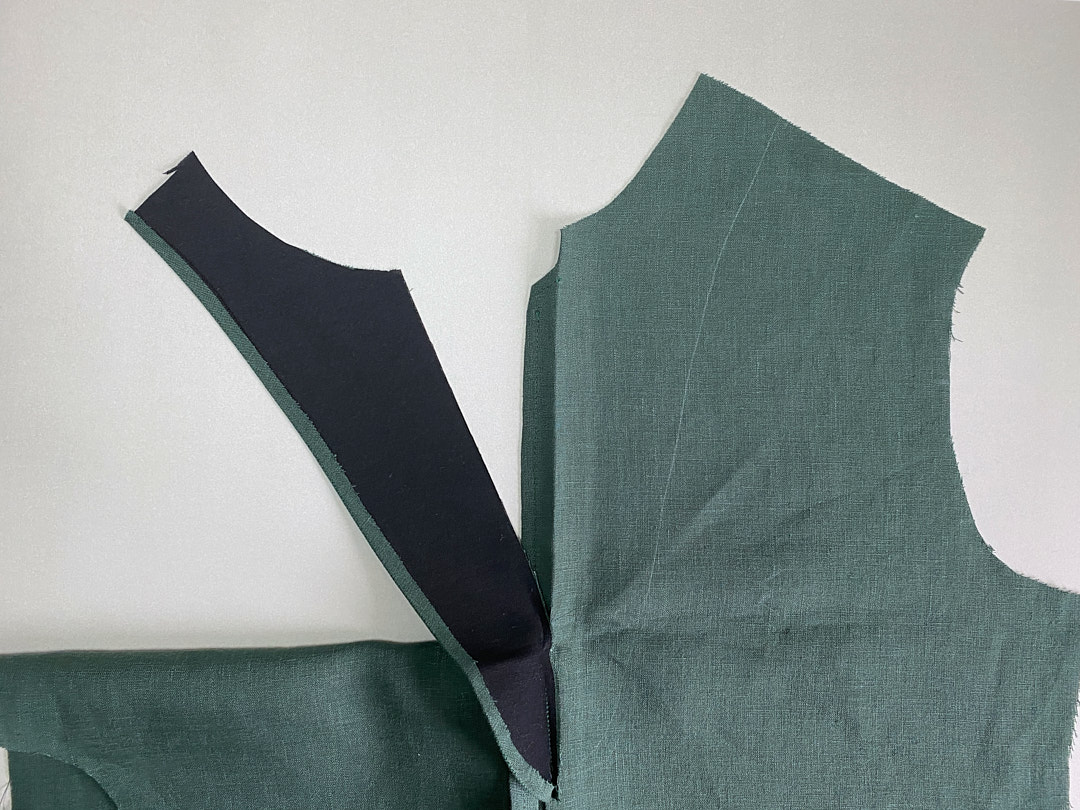 8. Now that your facings are attached at the center front opening, lay them flat on the front and pin in place.
Top stitch the facing down, but making sure you don't sew over the front plackets. Be sure to stop and start sewing when you get to the front plackets, folding them out of the way. This will leave them un sewn at the front.
Wrong side: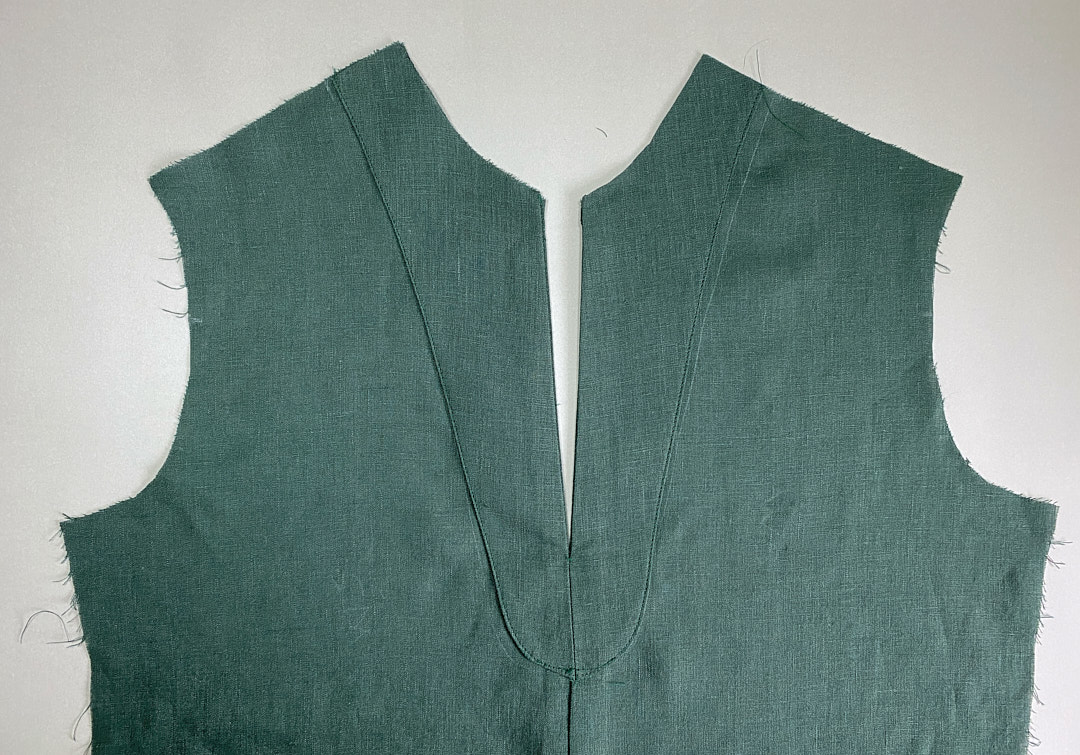 Right side: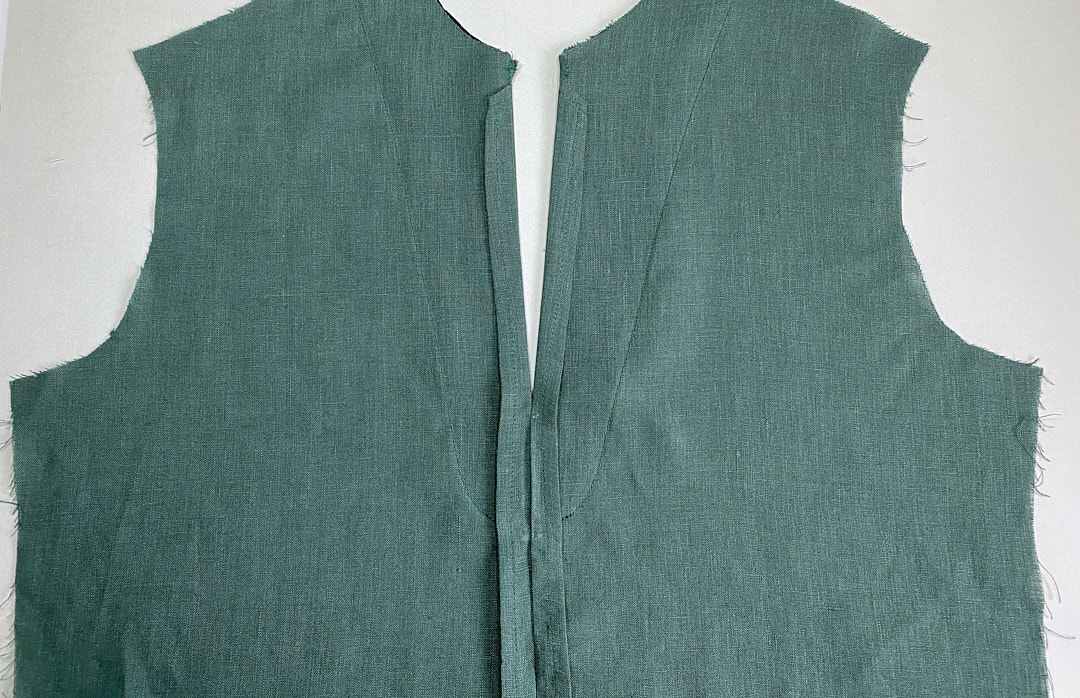 And now you've sewn your facing! Congratulations!


__________
Still stuck? Contact our in-house seamstress:
Email us using our web form Here.
Book a Zoom call: https://calendly.com/lauren-fabrics-store/15min